Renewable Energy Magazine 2022
Global events of the past 12 months have served to highlight the importance of growing Ireland's indigenous renewable energy. Radically reducing the dependence on imported energy will empower Ireland to control energy costs, a key aspect of retaining public confidence in the transition.
As the impact of the carbon ceilings across various sectors start to land, it is clear that if Ireland is to meet its net zero target by 2050, a diversity of technologies will be required.
Of all that is currently deployable at scale, electrification stands as the most viable route to decarbonisation, but Ireland must move to maximise efficiencies in the generation and distribution of renewable power. However, even increased generation, through a renewable pipeline of development particularly in the onshore and offshore wind sectors, will not be enough.
Flexible and emerging technologies can complement renewable assets, reducing curtailment and maximising the electricity grid. Co-location of generation, usage, storage, and grid infrastructure is critical. Ireland must accelerate the deployment of renewables to mitigate risk but this must go beyond generation to maximise efficiency.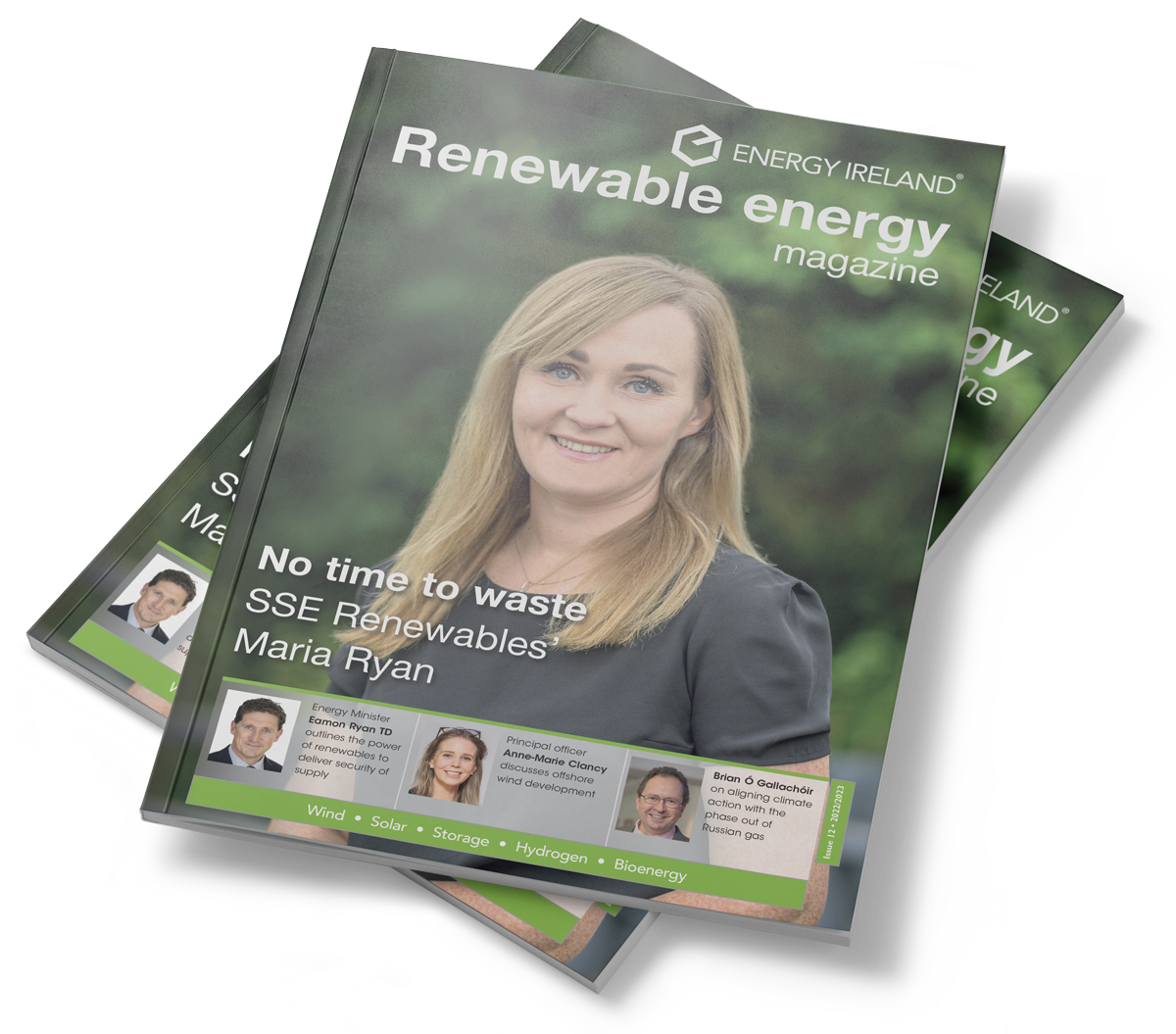 13th October 2022
Amid the ongoing energy crisis, Maria Ryan, Director of Development, SSE Renewables, discusses security of supply, decarbonisation, delivering the offshore wind ambition, and a role for
[…]