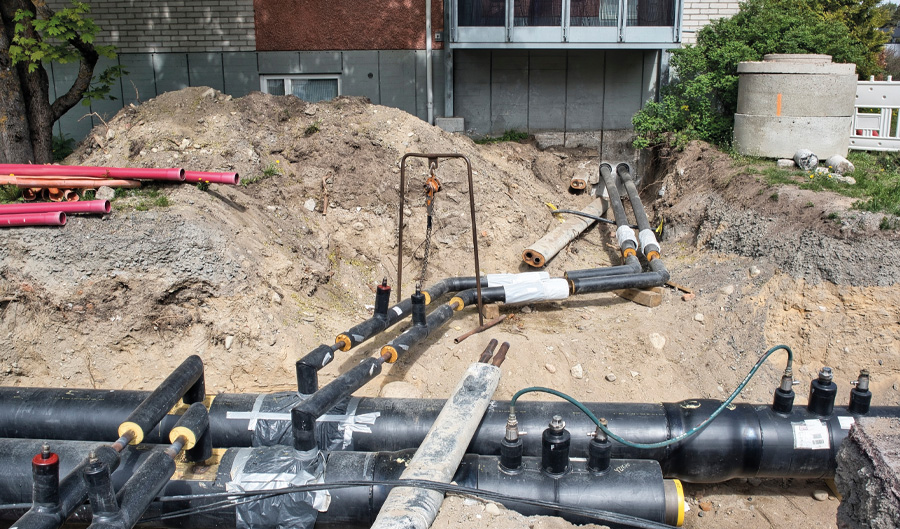 Hydrogen has its place, but not in buildings
12th October 2022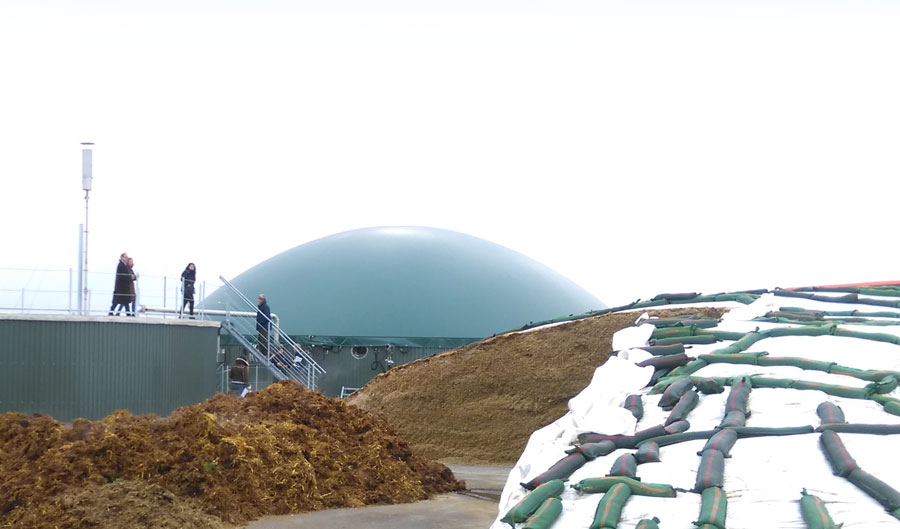 IrBEA: Reducing cost, emissions and supply risk
12th October 2022
Between the Climate Action Plan, reducing demand on foreign states for energy supply, and the European Union's measures to phase out the use of Russian fossil fuels by 2023, the development of green gases will play a role in decarbonising Ireland's electricity sector.
With commitments to reducing dependence on the supply of oil and gas from Russia, as well the emissions reductions targets which aim to reach 80 per cent renewable electricity by 2030, Ireland is obligated to find a diversified, carbon neutral set of means of powering its grid, powering its transport, and heating the homes of citizens.
Onshore and offshore wind, supplemented by solar PV will make up most of the renewable generation needed to decarbonise the power system, however it is increasingly recognised that a diversity of technologies, including biogas and hydrogen will be required if Ireland is to meet its 2050 ambition of being carbon neutral.
Biomethane is made by breaking down organic matter by microbial action using anaerobic digestion technology. The renewable fuel has a potentially vital role to play in keeping to the emissions targets set out in the Climate Action Plan. When produced in the way outlined, it has the efficiency qualities of fossil fuel gas and can be used in decarbonising a range of sectors such as heat, transport, and power generation.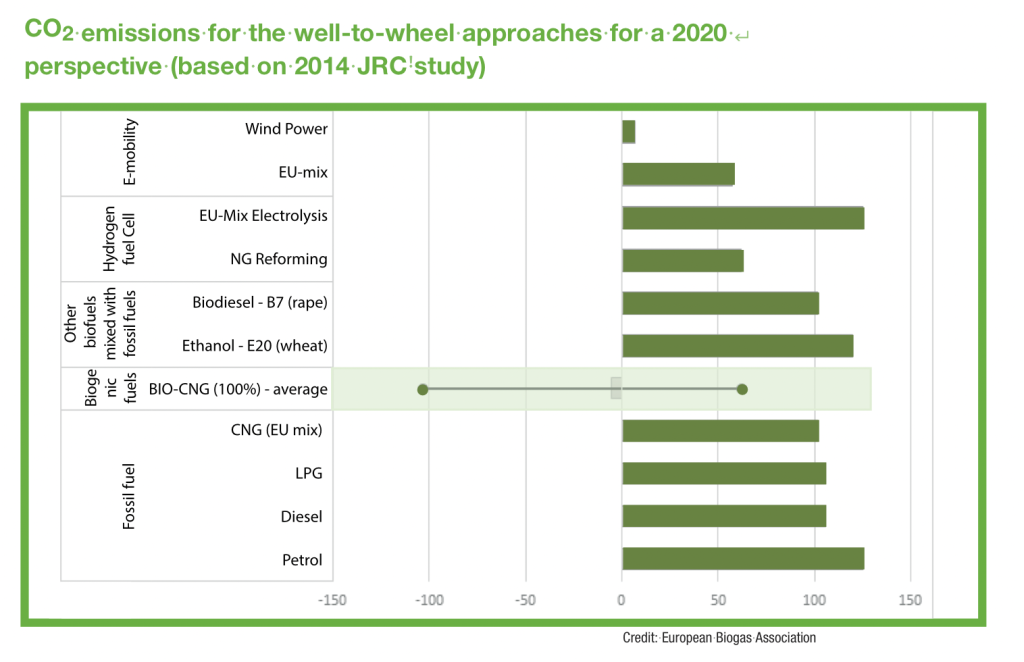 Therefore, if it can be mass produced and stored in an effective manner, biomethane has the potential to play a role to solving Ireland's energy security crisis, with a level of compatibility with the traditional fuels used for combustion engines, which would help the State to meet its emissions reductions targets for 2030 and beyond.
EU initiatives
The EU's REPowerEU Strategy has set a target of 35 billion cubic metres (bcm) of biomethane production by 2030. The proposed actions aim at supporting production to a sustainable and maximum potential volume of biogas to further upgrade it to biomethane and to direct biomethane production from waste and residues, avoiding the use of food and feedstocks leading to land use change issues.
Ireland is bound by the European Union's solidarity measures and will thus be obligated to proportionately implement its share of the ongoing initiatives by the European Union to end reliance on Russian fossil fuels.
These actions could also create the preconditions for sustainable upgrading and safe injection of biomethane into the gas grid. By 2024, European Union member states will have to separately collect organic waste, which will be an opportunity to upscale the production of sustainable biomethane and create income opportunities for farmers and foresters.
The European Commission has proposed creating a biogas and biomethane industrial partnership as a means of achieving the targeted production as part of REPowerEU. It will promote participatory multi-stakeholder engagement, including EU countries, industry representatives, and NGOs, among others. The Commission has stated that they will work closely with European Union member states to support them in their development of national strategies on biogas and biomethane production, and promote the cooperation with neighbouring and accession countries, including Ukraine, on biogas and biomethane.
The Commission have further stated that they will consider broadening the scope of the Renewable Energy Directive to ensure that member states are legally obliged to meet biomethane production targets.
Ireland's biomethane commitments
The Government has a number of programmes which exist essentially as a supporting framework to the wider EU green strategies. The Climate Action Plan 2021, set a target of 1.6 TWh (roughly 3 per cent) of Ireland's current gas-powered energy to be replaced with biomethane powered alternatives by 2030. However, agreement on sectoral emissions ceilings in July 2022 saw a the target raised to 5.7 TWh energy from biomethane and anaerobic digestion.
It is believed that the acceleration of the use of biomethane has the potential to create in the region of over 6,500 jobs by the end of 2030, most of which will be situated in rural areas throughout the State.
Biomethane, alongside green hydrogen, could potentially replace natural gas to reduce emissions in heating, industry, transport, and power generation, while also supporting the decarbonisation of the agri-food sector.
The Climate Action Plan sets the target of Ireland reaching carbon neutrality and net zero carbon emissions by 2050. One of the most crucial aspects of realising this ambition will be the transformation away from fossil fuel powered vehicles and a transport network which is less reliant on private cars.
Replacing fossil-based transport
According to the European Biogas Association (EBA), the price of biomethane can be 30 per cent lower than the current natural gas pricing, without considering CO2 prices. This renewable gas will likely remain cheaper than natural gas in the short and also in the long term. Whilst other renewable gases such as green hydrogen need time to scale up and are still two to four times more expensive, the advantage of biomethane is that it is available now and scalable within the coming eight years.
Transport accounted for 34 per cent of energy demand in 2020, although this figure is skewed by the one-off nature in the reduction in transport which took place that year due to the Covid-19 lockdowns. Prior to this aberration, CO2 emissions from the transport sector increased by 25 per cent between 2012 and 2019.
Biomethane has been promoted as a feasible alternative to power vehicles. In July 2020, the European Biogas Association (EBA) published a report entitled Acknowledging the Full Potential of Biomethane as Transport Fuel. The report states that biomethane is a readily available solution which is compatible with the combustion engine which powers non-electric vehicles: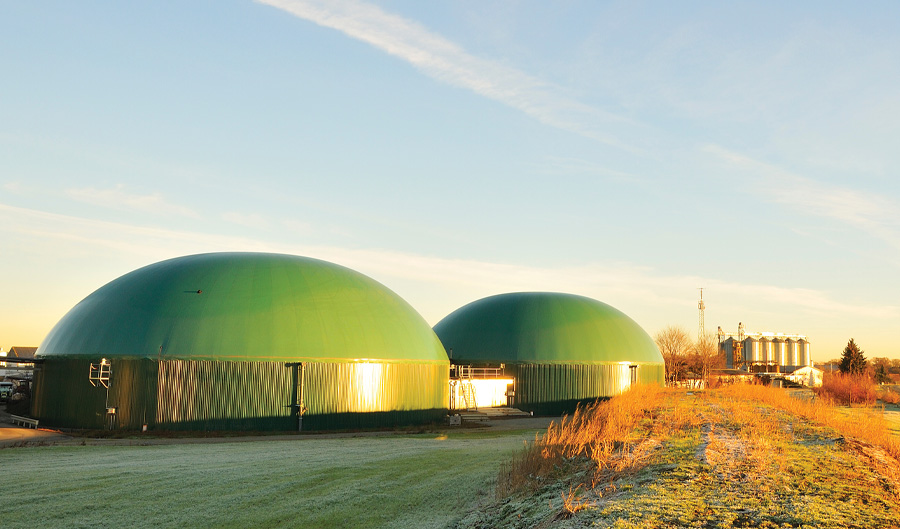 "Together with green e-mobility, biomethane-fuelled vehicles have the best decarbonisation potential. As the combustion phase of biomethane emits biogenic carbon dioxide, which is quickly reabsorbed, it does not contribute to the increase of GHGs in the environment. When looking at the full production and use cycle (WtW), cars fuelled with biomethane are extremely well positioned to contribute strongly to the decarbonisation of transport."
The report continues: "The amount of GHG reductions from biomethane depends on the type of feedstock used and on how the production process is being controlled. In the least favourable scenario, biomethane would be produced from unsustainable feedstocks, diesel and grey electricity would be used in the production process and the remaining digestate would be incinerated.
"However, biomethane is currently obtained primarily from sustainable feedstocks, produced in a sustainable way and using digestate to revitalise the soil. In turn, this minimises the use of mineral fertilisers (also called chemical fertilisers), and therefore further avoids CO2 emissions. This type of biomethane production can lead to carbon negative emissions."
When announcing the Renewable Fuels for Transport Policy Statement, Minister for the Environment, Climate and Communications Eamon Ryan TD reaffirmed the Government's commitment to a 51 per cent reduction in CO2 emissions, and that the policy was key to the implementation of increasing the mixture of biofuels in conventional petrol and diesel.
Minister Ryan further stated that biomethane will have a role to play in the implementation of the Climate Action Plan: "Commitments include incentives to develop the supply of renewable fuels including advanced biofuels and alternative transport fuels such as green hydrogen and biomethane, while ensuring the maintenance of the highest standards of sustainability of biofuel supply from source."
If Ireland is to reach its net zero commitments, ensure that transport fuel remains affordable, and comply with the EU energy measures, then a transition towards a transport model which enhances the use of biomethane in vehicles may be the most practical solution to achieving this, and could furthermore reduce the scale to which a reduction in private transport is necessary.