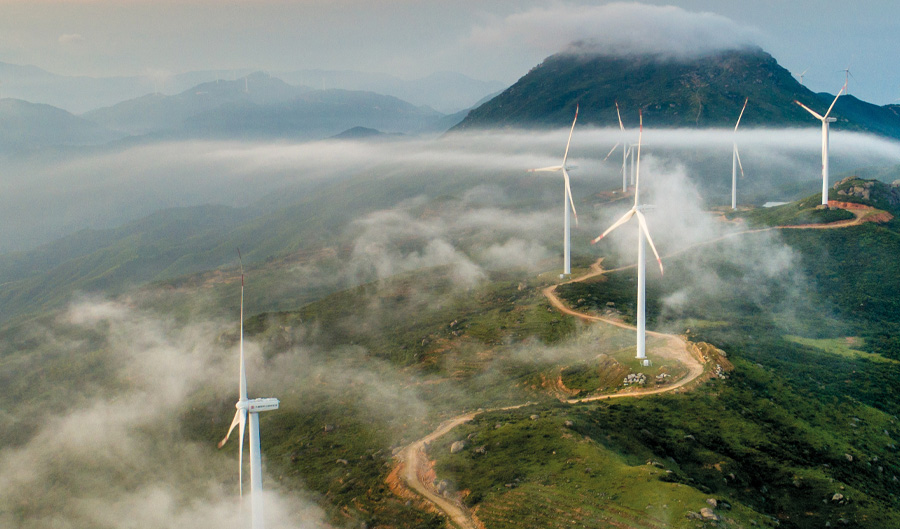 Hitachi Energy: The future is electric
12th October 2022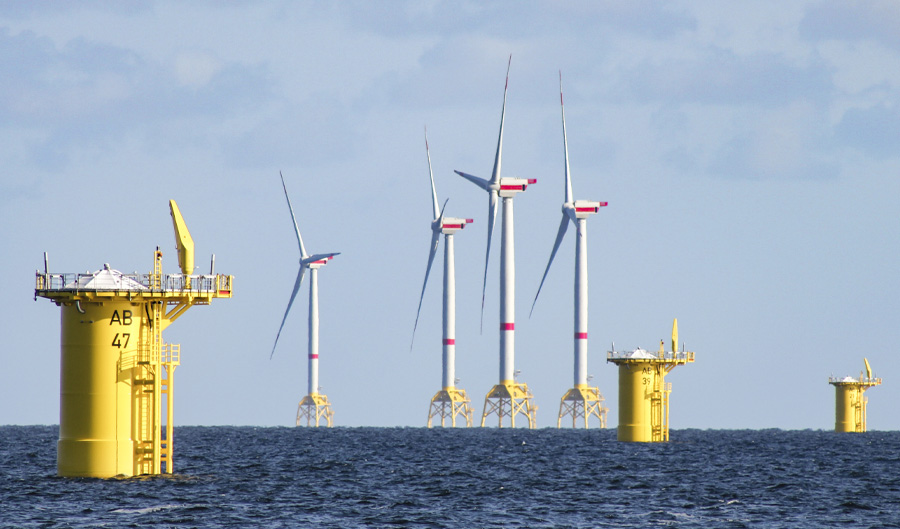 Developing Ireland's offshore wind resources
12th October 2022
Brian Ó Gallachóir, Director, MaREI Centre, University College Cork believes that topics once closed for debate such as gas storage, LNG and indigenous gas must be reopened if Ireland is to align its climate ambitions with the phase out of Russian gas.
Ó Gallachóir highlights the "counterintuitive" situation Ireland will soon find itself in whereby we plan for an overall reduction in gas consumption, but require higher gas usage on peak days. This, he says, coupled with the phase out of Russian gas, points to a need to reopen some closed discussions about natural gas, particularly around storage infrastructure, LNG, and even exploration.
The MaREI Centre Director makes the point in the context that by 2030, Ireland has ambitions to reduce its gas consumption by up to 50 per cent on an aggregate annual basis. However, on individual day requirements, particularly those when heating and power demand is high and renewable output is low, gas demand will be higher than is the case currently.
An increase in daily demand poses challenges when considering the latest carbon budgets. "Successful delivery of the climate action plan makes the development of gas infrastructure in Ireland an economic and market challenge rather than an environmental challenge, as reducing carbon budgets will, in essence, lock out the long term use of natural gas," he explains.
Setting the context for the future challenge, Ó Gallachóir outlines that Ireland's move to set itself the second most ambitious level of greenhouse gas emissions reductions to 2030 in the world, requires a significant journey to be undertaken in a short space of time. Ireland is striving for a 51 per cent emission reduction over the next 12 years, having achieved only a 12 per cent reduction in the 12 years previous.
Describing renewable electricity as "the big winner" in sectoral emissions reduction, he highlights it as the sector which has been able to increase its output and has been the biggest contributor to the decline in emissions between 2005 and 2020.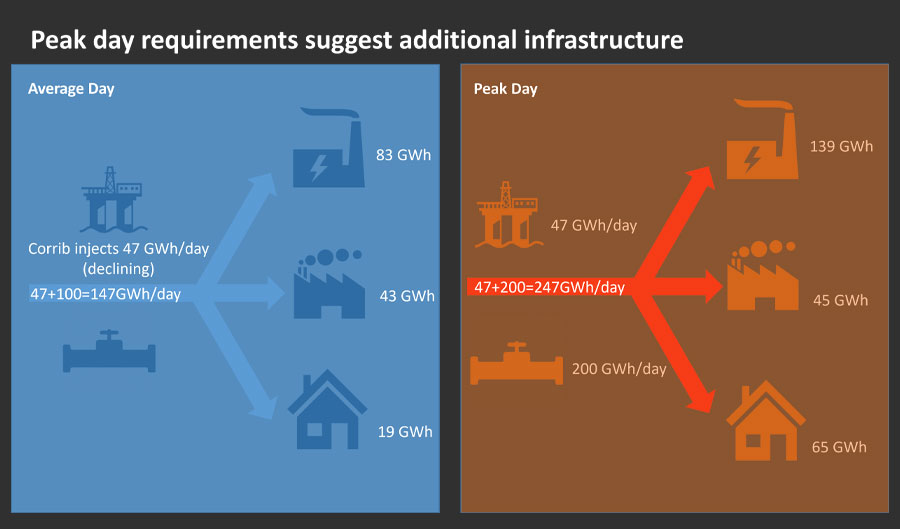 "The electricity sector delivered nearly a 50 per cent reduction in emissions over the 15-year period. Despite a 12 per cent increase in demand in that period, it is the area where we have seen most of the significant change in our energy system."
Offering an outline of the decarbonisation challenge facing other sectors, he believes that while transport emissions reduced by 23 per cent in the period from 2005 to 2020, this should be treated with caution, as it includes emission figures for 2020, a year where the sector's emissions went down by 16 per cent, driven by the one-off nature of the Covid lockdowns. However, other policies, such as the reform to vehicle registration tax and annual motor tax, and the increase in use of biofuels further contributed to this 23 per cent reduction over the 15 year period.
"Successful delivery of the climate action plan makes the development of gas infrastructure in Ireland an economic and market rather than environmental challenge."
With a 13 per cent reduction in emissions from heating over the same period and the continued growth of emissions from the agriculture sector, the overall total greenhouse emissions reduction achieved in the past 15 years was 18 per cent, but this achievement, Ó Gallachóir says, pales into insignificance when considering what needs to be achieved in the future.
Carbon budgets
Ó Gallachóir believes that the "game changing" nature of the 51 per cent reduction target to be achieved in a decade, along with the legally binding Oireachtas approved carbon budgets and their implications for the future energy pathway, including for gas, has not fully landed, but suggests that the new sectoral emission ceilings may provide that clarity.
Another game changing event came in February with the Russian invasion of Ukraine and the political responses that have emerged since.
"Apart from the responses which have taken place nationally, we have the European Union's response to the Russian invasion of Ukraine, part of which is to phase out the use of fossil fuel imports. They have done it with coal, and they have plans for oil. Gas is the last one and it is the more difficult one," he states.
"The war in Ukraine has been tragic and in many ways the response from the European Union has been very strong in terms of supporting Ukraine and facilitating the transfer in terms of providing homes and spaces for Ukrainians, but we have also transferred a lot of money to the Russian Federation in that time.
"Since the invasion on 24 February, nearly €65 billion has gone from the EU to the Russian Federation (as of June 2022) to purchase the various fossil fuel products available on the Russian market. Most of that is in oil followed closely by natural gas and a lesser amount in coal. So, this is a very key change in the context which impacts how we look at the energy transition."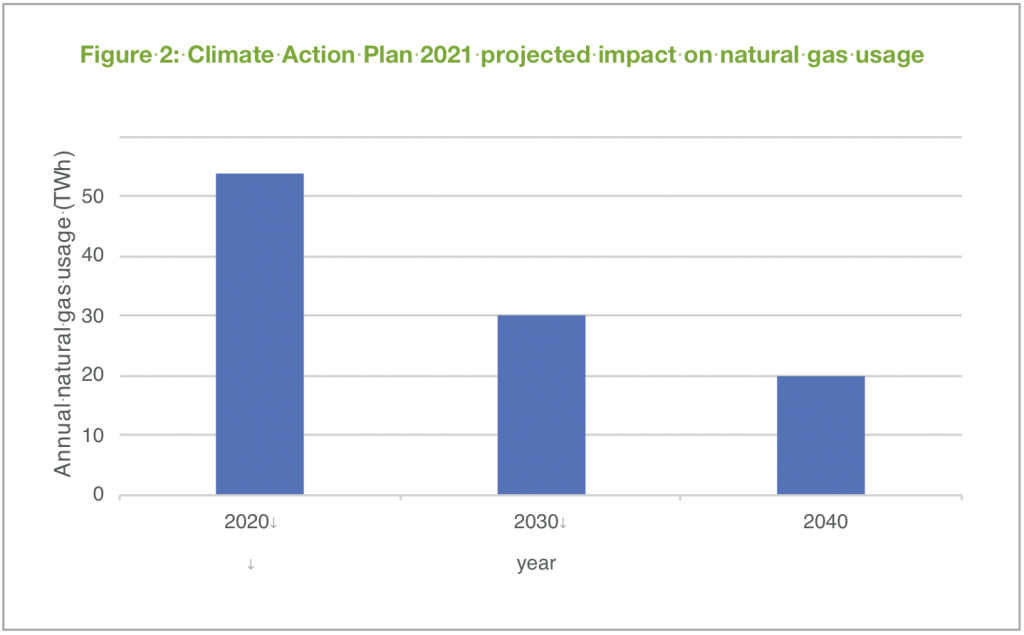 The EU's policy update from the Fit for 55 suite of policies to the REPowerEU policies include an acceleration of renewables and energy efficiency, but also accepts an increase in coal consumption for electricity generation, to compensate for reduced imports of Russian gas. It is expected that over this winter, that the coal power plants across the EU will be effectively maxed out. This comes at a tricky time for Ireland, given the recently approved five-year carbon budgets.
"In the first carbon budget period, which started last year, the maximum amount of emissions that we have allowed ourselves is 295 million tonnes. We have got overwhelming party-political support at a high level for this level of climate ambition but when we start to see some of the individual bits and pieces that need to be done, that is where some of the party politics gets a bit more fraught," he says.
"This is all unprecedented, the sectoral emission ceilings break down the 295 million tonnes into electricity, transport, agriculture, etc. Looking at the first year of provisional data we have for the carbon budget, we are two million tonnes above where we should be.
"We have got the climate ambition, but we have not got the sufficient action yet to deliver on that ambition," he explains.
Ó Gallachóir says that for a gas demand reduction of between 40 and 50 per cent, Ireland will need to have gas infrastructure in place that allows it to reduce gas demand on an annual basis and yet, increase our peak daily demand.
"That is a tricky one because we will be investing in infrastructure that will be used very little," he explains.
In 2020, the daily average use for gas was 147 GWh, 47 GWh of which came from the Corrib gas field and the remaining 100 GWh is imported. Analysis of a peak day over the next 10 years shows we may need an additional 100 GWh in addition to the current daily average.
"This raises questions about where this difference is emerging. In electricity, it is not quite double but it is much higher on a peak day than on an average day because on a peak day there could be low wind in addition to high demand. When it is cold outside, we also need more gas in our homes relative to an average day. This is a really significant challenge that we have to grapple with within our energy system.
"As we look at the ambitions of the energy transition, there is a question around where that imported gas is going to come from. This is why we need to look at these things that, prior to the Russian invasion of Ukraine, were effectively closed conversation topics.
"These are things which we have to understand. We have to grapple with this seriously and be open about the fact that the context has changed. These are tricky discussions but if we do not grapple with them then we are in serious trouble."
Emphasising the need to accelerate the energy transition with a focus on energy efficiency, renewables, and electrification, Ó Gallachóir says that a new priority is energy demand reduction.
"Energy demand reduction, in the context of the Russian invasion of Ukraine, is important because through it we can not only achieve emissions reduction and improve security of supply, but we also shelter ourselves from increasing energy costs.
"It requires grappling with things that are difficult politically and societally and raises questions also about the data centre growth as a key additional growth in demand that we are seeing at the moment.
"We need to be open on the topics that we have essentially closed for debate," he concludes.