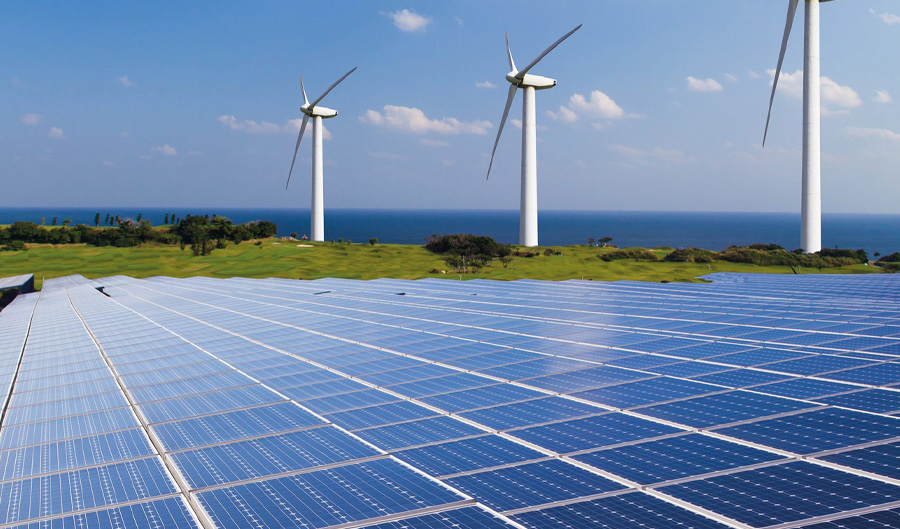 The economic impact of climate change is now clear for all to see
12th October 2022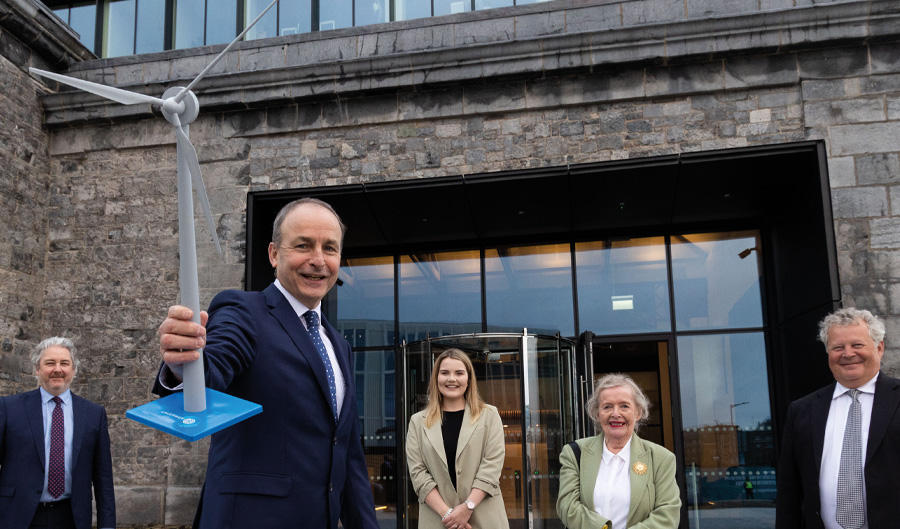 DP Energy: A world fully powered by renewable energy
12th October 2022
Ireland can learn from the UK on transitioning to green energy, particularly with developing supply chains, according to Luke Clark, Director of Strategic Communications, RenewableUK.
Clark states that the climate ambitions in the UK will lead to a substantial increase in the use of renewable energy, which will be an intense increase over the next five to 10 years.
"The growth of offshore wind in the UK is going to be incredibly rapid in the next five years and even more long-term into 2030. We have a target now of 50GW by 2030; this is an increase on the initial 30GW target which was set three years ago. As we have seen more success and scaling up in the offshore wind sector, the Government have increasingly set us stretching targets.
"What we have also seen alongside that trend towards greater ambition is a shift in the market geographically in the UK. The pipeline of new projects has increasingly shifted north towards Scotland. We had a ScotWind leasing round last year which added an extra 25GW and the UK is still just behind China as having the second largest pipeline of offshore projects in the world."
A green economy
On job growth, Clark states that employment in the renewable energy industry has the potential to treble in size, which will be a necessary development if the UK is to meet its ambitious 2030 targets.
"We are looking at jobs trebling between now and 2030; increasing from 31,000 to around 100,000 by then. A people strategy is an important part of where we are going as an industry to deliver projects and within the supply chain," he states.
"What we have been really successful at in the UK is a developer-led model of providing skills and training. Individual projects have been able to identify in local areas that support individual projects. That has been encouraged through our supply chain plan process."
Measuring success
The scope through which success in the green transition is measured is in need of systematic reform, with a more comprehensive measurement system required in order to measure progress.
"There is increasing understanding that a blunt UK content number is not a very effective proxy, and it is also a proxy which is based on an increasing overall number – we are at 60GW now.
"Even if a project delivers less than 60GW that will still deliver greater benefit to the economy than could have been previously envisaged."
Ports, policy, and prices
Clark believes that there are "three Ps" which provide the gateway to success in the renewable energy industry. These are: ports; policy; and prices.
"Across Europe there is a race to develop ports for offshore wind. Everyone knows the size of the prize in the European market and we also know that if you have a strong port facility, it can be flexed up and can be used to
.provide support for the European market."
He further states that the UK's eight freeports have been utilised to great effect in order to overcome the challenges to British trade which have been caused by Brexit, the supply chain crisis, and Covid-19.
Prioritisation is identified as another 'P' which is crucial to ensuring success. Clark promotes the potential for inter-industrial cooperation in the UK, and speaks of how RenewableUK have utilised Britain's capability in blade manufacturing, which was encouraged through a government initiative.
"This was a £160 million pot of money that we designed to support and enable investment in those areas that have been identified as areas of priority for the UK. That process has supported seven new facilities, both new and upgrades of existing facilities. That money has a 7:1 ratio and unlocked over £1 billion in investment and created at least 3,000 new jobs. We have got foundations, towers, all of those priorities that have been identified."
On pricing, Clark outlines the substantive challenges which have arisen from the war in Ukraine, Covid-19 and the subsequent supply chain crisis which has driven material prices up globally. He further states that competition is key with the ever-increasing amount of market competition from countries throughout the world.
"In a competitive world, if we have scarcity, suppliers and capital is going to be allocated to markets that make the best return. We are at a point with CFDs where we know that offshore wind is the cheapest option available. It is two or three times cheaper than carbon-intensive alternatives or indeed nuclear. We need to ensure that we are providing a market and a price which is attractive for people to be able to make returns and therefore invest in our supply chains."
Clark concludes by stating that the UK has the potential to be the "Saudi Arabia of wind energy", and further promotes the potential of the development of green hydrogen. His final point is that that RenewableUK hopes to expand its offshore wind projects into the Celtic Sea, which will increase the scope for cooperation between Ireland and the UK.