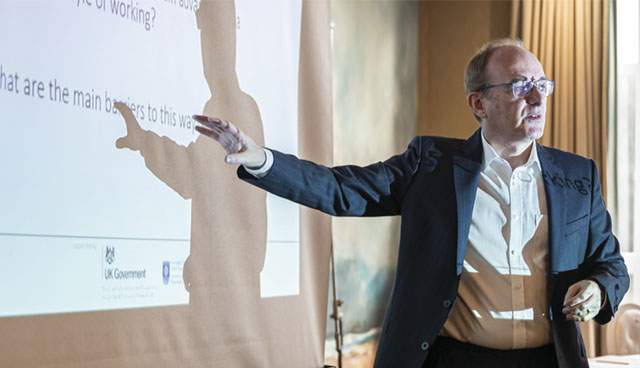 Delivering a green economy: Zero carbon cooperatives
28th June 2022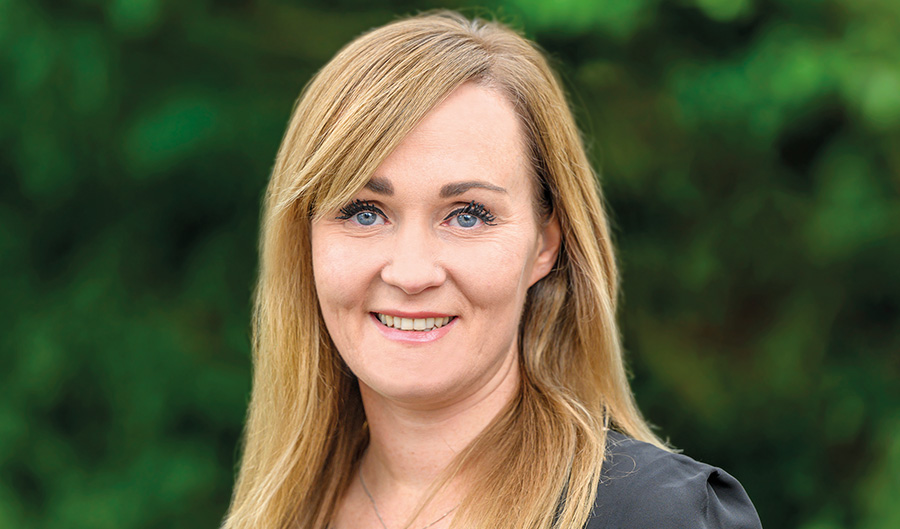 No time to waste, SSE Renewables' Maria Ryan
13th October 2022
Minister Eamon Ryan TD says that we have to decarbonise our society faster than we ever have before and "destroy" both natural energy demand and the need to import energy supplies.
The Minister asks investors to consider three key questions:
1. Is this the most efficient supply for energy given use?
2. Is it the lowest carbon investment for that use case?
3. Is your business investment decision and your work aligned with our country's net zero plans?
"If your investment is not on this path, then you are making the wrong investment," the Minister warns potential investors.
"You are not providing the ultimate responsibility as directors for your companies. You are putting our energy security at risk, and you are actively working against the interests of the next generation. We need to focus on destroying natural energy demand and, geopolitically, destroying the need to import our energy supplies. That must be our policy focus. Efficiency, renewables, and electrification are the primary weapons in reducing private energy import demand."
By breaking this link, Ryan believes we can remove ourselves from having our energy prices set by factors outside our control, as is the case at the moment. "These steps will deliver affordability, strengthen our economy, and deliver a more secure environment for our people."
What to learn from other countries
The Minister points to lessons from the 1970s, when he believes, Ireland mistakenly invested in gas-based home heating amid the oil crisis in the era. He explains that other countries made more responsible investments which Ireland can learn from, and that investments should be directed towards renewable forms of energy.
"In other countries, Denmark for example, they used waste heat from power stations, switched to renewables in the form of solar district heating, biomass, and large-scale heat pumps. 50 per cent of their homes are run by district heating. Similarly, in Sweden, there are heat pumps and district heating."
"How much hydrogen we might use in Ireland, how much will be used in electricity storage to support variable renewable output and use containment, how much we can use in transport, and how we would underpin these developments when it comes to policy measures."
He continues: "The future of heating homes is not in burning gas, oil, or solid fuel. Even if a small number of renewable fuels are available, they are too valuable and must be used in other areas. If your investment path is in this direction, then it is not the most efficient, not the lowest carbon, and not in line with our net zero plans."
Another lesson Ryan points to is from the 1980s, when, he states, that Ireland missed a window of opportunity to overhaul its public transport infrastructure as other countries throughout Europe were doing so.
"The Danish and the Dutch moved for town centres to be cycling friendly whilst others invested in public transport, and other countries, like our own and the USA, became slaves to the car."
He continues: "We want Ireland to grow in population, in prosperity, and in quality of life. This means using space as efficiently as possible, using resources as efficiently as possible, and using time as efficiently as possible. None of these are centred on the ever-larger number and size of private cars.
Ryan further emphasises the importance of ensuring that 80 per cent of Ireland's electricity is from renewable energy sources by 2030.
"We need to electrify to save 80 per cent of energy, but we also need to decrease demand and material uses for the delivery of what society needs: fast, safe, reliable, and cheap mobility. In my role as Minister of Transport, this is what is needed for society's wellbeing as well as our climate targets."
Transitioning electricity
On powering electricity throughout the State, the Minister emphasises the importance of rapidly decreasing the investment in fossil-based investment in rapidly declining as, in his words, "most global investment is going clean".
He adds: "I had the unenviable task as a Green Climate Minister of saying that we need more fossil investment to keep the lights on, but this investment in plants which we convert to green hydrogen is an enabler of the transition."
He further notes the role played by the Commission for the Regulation of Utilities (CRU) in establishing a security of supply programme, and underlines how crucial these programmes are in ensuring the implementation of wider reform programmes.
"By 2030, we will invest in 7GW of offshore wind. This will supplement our total capacity of 8GW of onshore wind, and our 5.5GW of solar energy when you include solar farms, houses, and everything in between."
On solar energy, he adds: "The recent success of our RESS2 auction and our EU solar strategy reinforces the role of solar in increasing the rollout of renewables. We will also invest in significant levels of short duration storage including multi-R batteries and, hopefully, with long duration storage available by then, we will invest in further interconnection."
Managing flexible demand
When it comes to the challenge of managing flexible demand, Ryan believes that the gap between variable supply and demand is at the centre of the new industrial revolution taking place.
"In Ireland, we are good at it. We need to use those skills and be really good at low-use electric boilers like those proposed by Energy Cloud where, for between 10 and 20 per cent of the year when it is windy, we displace fossil fuels with low capital investment electric heating.
"We will also need higher capacity factor flexible demand like hydrogen production, industrial heat pumps, that back up fossil and run most of the time, maybe 50 to 75 per cent of the time. But when we have no wind, they revert to fossil fuels for now, with other fuels, like hydrogen, replacing them in the future."
Describing flexible demand as "the final jigsaw piece", the Minister outlines that this will be the "almost always on demand where we can remove the need for spinning reserve by having large loads which can be switched off a little bit at a time, like the current demand side management".
He adds that 200MW capacity will not be enough, and outlines ambitions to achieve multiple GW of demand that can react to market signals to reduce our shift consumption.
"This higher demand can ensure that our grid can operate at much higher capacity factors, that we can defer grid investment in scarce copper and aluminium. This might be car chargers which switch on and off, it might be heat pumps which switch on for 30 minutes."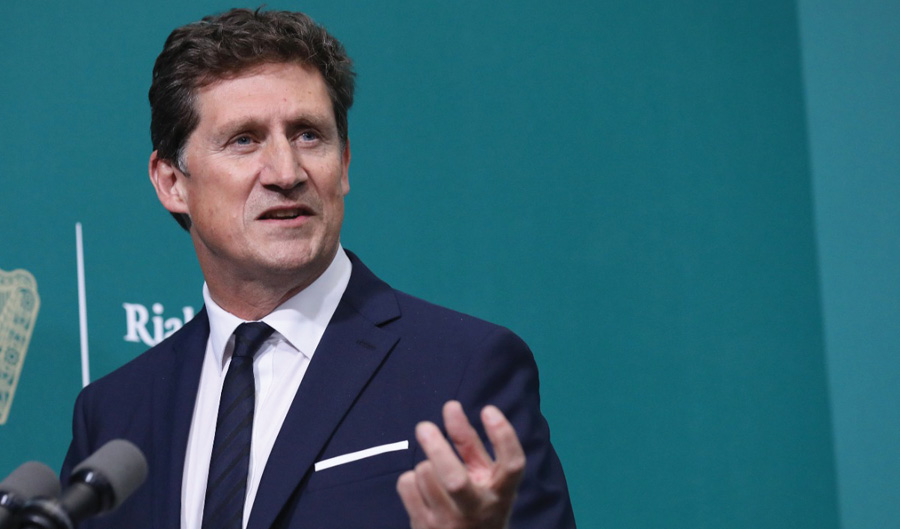 Minister Ryan states that he has instructed EirGrid to include the opportunity to increase accessibility to larger amounts of flexible demand, when they produce the next version of the Shaping our Electricity Future strategy.
"This will be the enabler of rapid, primary energy demand destruction, the enabler of 80 per cent renewables by 2030, and the enabler of more onshore renewables."
Accelerating hydrogen use
Ryan states the importance of ensuring that hydrogen becomes more widely used in meeting the needs of Ireland's net zero ambitions, that it will ensure that public transport remains affordable to operate, and that there is further scope for the development of hydrogen in the Irish energy market.
He promotes the role of the hydrogen consultation in the summer of 2022 in studying "how much hydrogen we might use in Ireland, how much will be used in electricity storage to support variable renewable output and use containment, how much we can use in transport, and how we would underpin these developments when it comes to policy measures".
He adds: "We will then update them after our Climate Action Plan each year. We have to be careful with both supply and demand of hydrogen so that we do not incentivise inefficient and uncompetitive uses."
The Minister concludes by reiterating that his department "will not incentivise this scarce and expensive fuel to displace inefficient use of natural gas via the gas grid".
"That is one of the key lessons of the 1970s. If it is not efficient, if it is not the best use, and if it is not in line with our net zero plans, then we will not be doing it."