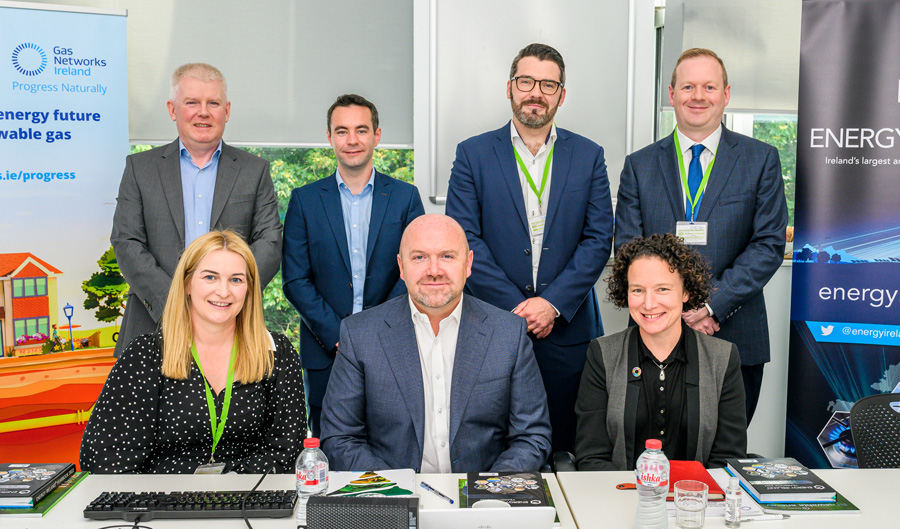 Ireland's sustainable and integrated energy system
13th October 2022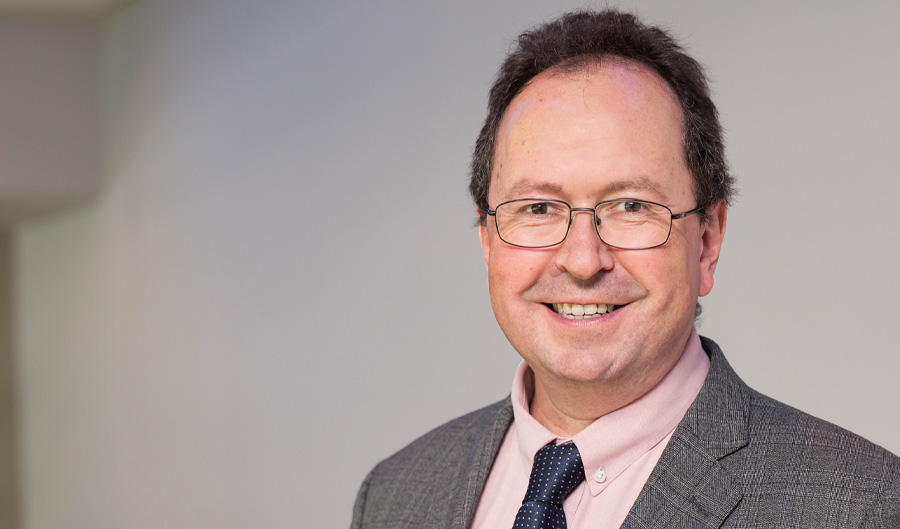 Aligning climate action with the phase out of Russian gas
12th October 2022
Hitachi Energy is championing the urgency of this clean energy transition and serving customers in Ireland with innovative solutions and services across the electrification value chain.
The energy transition is crucial to achieving a sustainable future, from a social, environmental, and economic perspective. Society must now move towards a carbon-neutral energy future to cope with the challenges of climate change. Climate targets have been set across all continents. In Ireland alone the Government Climate Action Plan 2021 target is to increase the proportion of renewable electricity to up to 80 per cent by 2030 and achieve net zero emissions by 2050.
The electrification of energy, transport, and infrastructure will be crucial to achieving these ambitions. Electricity has improved standards of living since its invention more than 200 years ago. However, the transformative changes that increased levels of electrification will bring over the next 30 years will go beyond anything we have seen before. Analysis comparing recent studies of the evolution of the total world energy system shows that global electricity consumption will more than double from 20 per cent (today) to over 40 per cent of total energy demand by 2050.
Three building blocks required to deliver a carbon-neutral electric future are:
connecting larger volumes of renewables such as wind, solar and hydro;

electrifying the world's transportation, building and industrial sectors; and

where direct electrification is either not efficient or impossible, introducing complementary and sustainable energy carriers, such as green hydrogen.
Hitachi Energy is a global technology leader championing the urgency of this clean energy transition. We are advancing the world's energy system to become more sustainable, flexible, and secure whilst balancing social, environmental, and economic value.
Here in Ireland, Hitachi Energy serves customers in the utility, industry, transport and infrastructure sectors with innovative solutions and services across the electrification value chain.
To deliver maximum value, we have organised our operations around four business units:
Grid automation: Our grid automation hardware, software and services portfolio unites deep domain knowledge and innovative technologies that enable customers across the globe to optimise the critical systems that power, move, and connect us. Our digitalisation solutions are cost effective, agile, and innovative, delivering control, visibility, and stability for increasingly complex systems.
"The transformative changes that increased levels of electrification will bring over the next 30 years will go beyond anything we have seen before."
Grid integration: Our grid integration portfolio spans a wide range of transmission and substation applications, which facilitate reliable and efficient system integration of the future digital electric network with minimum environmental impact. We incorporate the integrated systems, solutions and services of our business's DC and AC fields, including HVDC, substations, FACTS, offshore wind connections, semiconductors, and power consulting, for utility and industrial grid applications, and electrification of transportation solutions.
High voltage products: We are a leader in high-voltage technology, offering a wide range of products up to 1,200 kV. We help to enhance the safety, reliability and efficiency of power networks while minimizing environmental impact. Our technology leadership continues to facilitate innovations in areas such as ultra-high-voltage power transmission, enabling smart grids and enhancing eco-efficiency.

Transformers: We offer liquid-filled and dry-type transformers, as well as services for complete life-cycle support, including replacement parts and components.

Service and consulting: We offer an array of services, from traditional to advanced, for our products and systems that are offered a-la-carte or within an agreement.




Solutions supporting energy transition
Solutions supporting energy transition
Hitachi Energy believes it has a responsibility to support customers and other key stakeholders to accelerate the energy transition and deliver solutions which help to reduce their overall carbon footprint. Our solutions enable the safe, reliable, and efficient integration, transmission and distribution of bulk and distributed energy generated from conventional and renewable sources.
Two examples of pioneering technologies introduced by Hitachi Energy, include:
HVDC Light®: Hitachi Energy pioneered commercial HVDC technology more than 65 years ago. HVDC has been a breakthrough in connecting remote regions with grids, efficiently transmitting large amounts of electricity, with a significantly smaller environmental and carbon footprint through the integration of renewable energy into the grid and its transmission with extremely low losses. HVDC has been recognised as a key technology for enabling the clean energy transition, contributing to the SDG 7: increasing access to affordable, reliable, sustainable, and modern energy for all. HVDC Light® is a highly efficient alternative to alternating current (AC) for transmitting large amounts of electricity with higher efficiency, over longer distances, and with lower electrical losses. HVDC Light contributes to the secure and stable transmission of power across networks that operate on different voltages and frequencies. This makes the technology suitable for many key power applications, enabling the integration of renewable energy such as offshore wind farms and interconnecting and strengthening AC networks.

EconiQ is Hitachi Energy's eco-efficient portfolio of products, solutions and services which are scientifically proven to deliver an exceptional environment performance. With EconiQ, customers can further reduce carbon emissions across the lifecycle.
Sustainability 2030
Hitachi Energy has its own Sustainability 2030 strategic plan which summarises the company's main commitments to act and drive business in a sustainable way. Based around four pillars: planet; people; peace and partnerships, the strategy draws from the UN's Sustainable Development Goals (SDGs), where each pillar has corresponding targets that drive our business to contribute social value, environmental value and economic value.
Our first-step target, the use of 100 per cent fossil-free electricity in our own operations, has been achieved. Through this achievement, Hitachi Energy has reduced its CO2 equivalent emissions by over 50 per cent compared to 2019. This will amount to approximately 175 kilo tonnes of CO2e per year, equivalent to removing over 35,000 passenger cars from the road.
T: +353 1 574 7981
E: contact-us@hitachienergy.com
W: www.hitachienergy.com