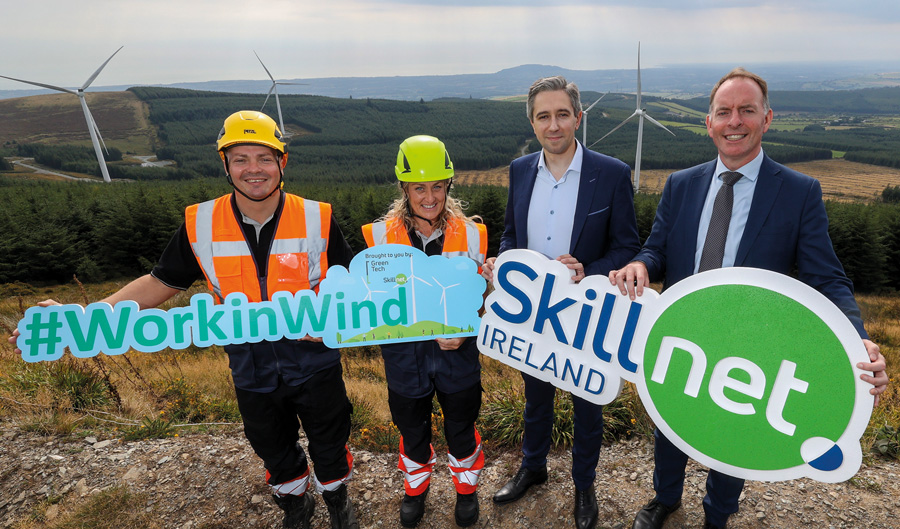 Time to step up
12th October 2022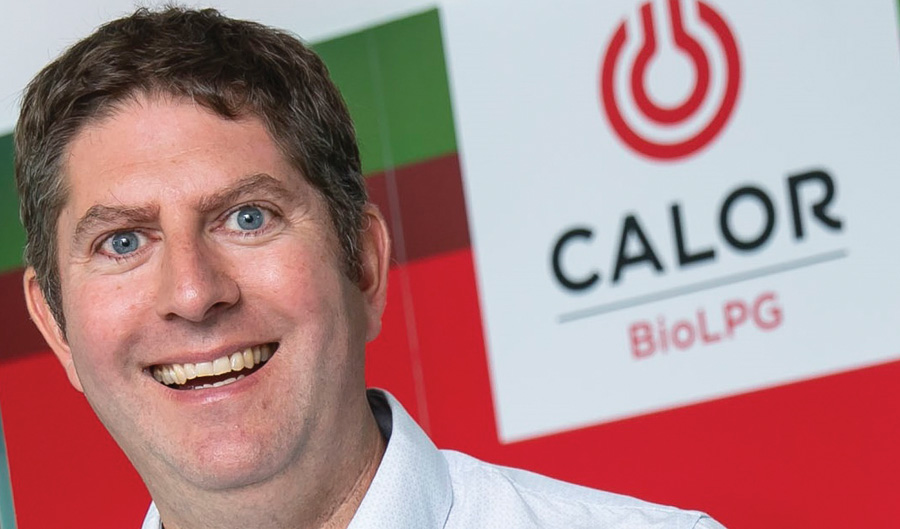 Innovation at the heart of Calor's low carbon strategy
12th October 2022
Raised ambitions as a result of carbon budgets aim for the delivery of 5.5GW of solar power in Ireland by 2030, but there are fears that the technology is being underutilised and that its potential within the agriculture sector especially is not being grasped.
0.2 per cent of all agricultural land is all that is required for the State to reach its solar energy generation targets, the Irish Solar Energy Association (ISEA) Chief Executive Conall Bolger told the Oireachtas Committee on Agriculture, Food and the Marine in May 2022.
Frustrations abound in both the solar and agricultural sectors with regard to a lack of legislative foundation for cooperation between the two; as it currently stands, a farmer installing solar panels on his land will not have the capacity it generates added to the national inventory.
As of the 2020 Renewable Energy in Ireland report published by the Sustainable Energy Authority of Ireland (SEAI), solar photovoltaic (PV) panels accounted for 24.2MW of installed capacity in Ireland – 17.7MW in the residential sector and 6.5MW in the commercial industrial sector – and generated 0.1 per cent of renewable electricity, 16.7 GWh, in 2018 as a result. The report notes despite these small figures that solar PV is "already growing rapidly", with 245MW installed capacity contracted in 2018 and 706MW in 2019.
In December 2021, the Government unveiled its plan to aid homes, farms, businesses, and communities in benefitting from and contributing to the addition of solar to the national grid; the Microgeneration Support Scheme. The scheme aims to target supports for 380MW of installed microgeneration capacity as a means of contributing to the then 2.5GW targets, now 5.5GW, which could equate to over one million panels on 70,000 buildings, depending on panel size. Homeowners will be eligible for both the SEAI grant for the installation of equipment and the clean export guarantee (CEG) tariff for any exported electricity; non-domestic applicants such as farms and business will all be eligible for the CEG tariff, while those generating up to 5.9kW of electricity will receive the grant and projects between 6kW and 50kW will receive a clean export premium tariff per kWh exported over 15 years, with the 2022 rate set at €0.135/kWh. The scheme took effect in July 2022.
While progress has been made with regard to the role agriculture can play in solar cultivation through such schemes, Bolger told the Oireachtas committee that this only scratches the surface. Speaking to the committee the week after Millvale Solar Farm in Wicklow became the first utility-scale solar farm developed under the Renewable Electricity Support Scheme (RESS) to be connected to the national grid, he stated that Ireland could deliver 6GW of solar power, meeting one-fifth of the State's electricity needs, by 2030 "given the right policy landscape".
In its submission to the same Oireachtas committee, Teagasc stated that less than 2 per cent of dairy farms within the State have a solar panel system installed. Bolger stated that less than 1 per cent of total agricultural land would be needed to meet current targets and that the opportunity would be financially advantageous for farmers.
"Our estimate of the necessary solar contribution to meet Ireland's renewable target entails using the equivalent of about one-fifth of 1 per cent of Ireland's total agricultural land."
Conall Bolger, Chief Executive, Irish Solar Enegry Association
"Making land available for solar developments presents opportunities for farmers to diversify their revenues with minimal impact on the sector," he told the committee. "Our estimate of the necessary solar contribution to meet Ireland's renewable target entails using the equivalent of about one-fifth of 1 per cent of Ireland's total agricultural land."
However, barriers to take up in the agriculture sector still need to be dealt with, according to those in both the solar and agriculture sectors. The second phase of the Government's Targeted Agriculture Modernisation Schemes, known as TAMS II, has been criticised as being unduly restrictive, thus limiting take up. Tax law also provides a barrier for take-up within agriculture; the relief for farmers inheriting land without paying inheritance tax under the Capital Acquisitions Tax regime does not apply to farms that have more than half of their total area taken up by solar panels. This is despite the fact that international experience has shown that the presence of solar panels does not necessarily prevent the use of the land for other agricultural purposes, with exemplars abroad leading to estimates that 55-80 per cent of the land would be available for use.
Planning issues around rooftop solar PV has also been cited as an issue. For light industrial or commercial premises, 50 square metres of solar panels are permitted without planning permission. Industrial buildings do not require planning permission for solar panels. Under proposed revisions to planning permissions published by the Government in June 2022, houses, regardless of location, would be able to install solar panels on their roofs without planning permission and would be able to build wall-mounted and free-standing solar panels without permission to an increased limit of 60 square metres.
High prices have also proved to be a concern for industry. RESS1 delivered a total of 63 solar projects with a capacity of 796MW, with a strike price of €74.08/MWh that was described by the ISEA as "significantly higher than anywhere else in Europe". Despite the high prices, development continues, with EDF Renewables having broken ground on three new solar farms that will generate 17MW, NTR acquiring a co-located and storage project worth 54MW, and Highfield Solar securing financing for two projects projected to generate 282MW.
With development at both domestic and industrial levels gathering pace, fears that Ireland might not capitalise on the potential its agriculture sector offers to solar generation might well be assuaged. Fine Gael's new agriculture forum has set the issue as its number one priority, signalling the support of at least one government party for farmers seeking to involve themselves in microgeneration. Tánaiste Leo Varadkar TD has said that he would like to see solar panels on all farm roofs. A speedy return on investment is key in that regard, he said: "Crucial to that is making sure that we guarantee farmers a decent tariff so that if farmers invest, they know they will get a return not in 20 years but in a reasonable timeframe."