Renewable energy magazine 2020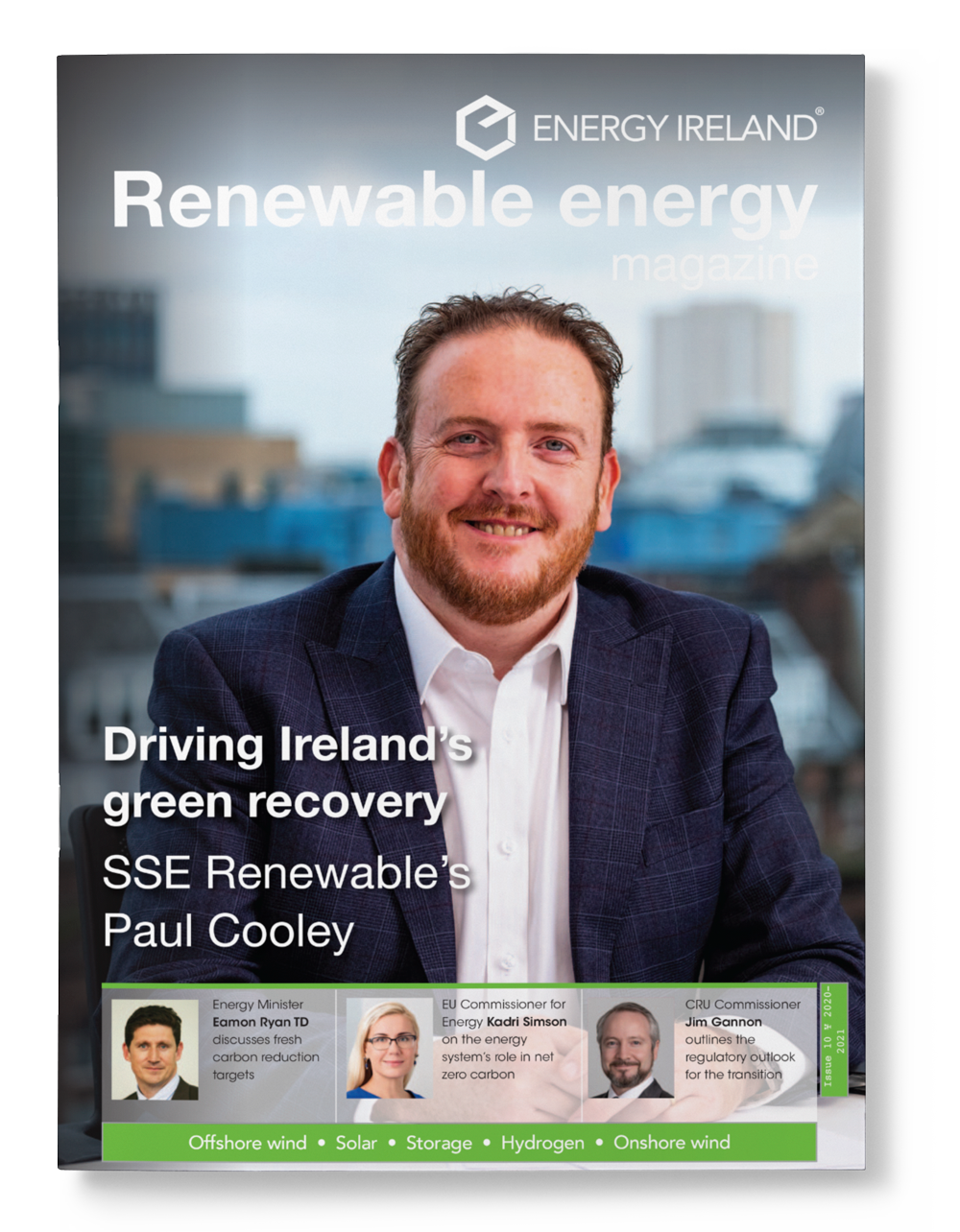 This issue of the Energy Ireland Renewable Energy magazine comes at a pivotal time of developments in renewable energy, north and south.
2020 has been a remarkable year for the renewables sector. The new Programme for Government has delivered the opportunity for a significant step change in the development of renewables at a time when Ireland faces the stark challenge of delivering levels of decarbonisation over the next 10 years equal to what it has achieved in the last 30.
The Programme for Government, followed swiftly by the first RESS-1 auction, which heralded fresh opportunity in onshore wind and the maturing of the solar PV sector, presents opportunity. Simultaneously, the evolution of offshore wind potential and the ambitious target of 5GW by 2030 will provide the much sought-after confidence to generators and investors.
Ireland has an opportunity to be a global leader in the decarbonisation of its power system, benefitting from the export of excess generation and expertise, while also harvesting the social and health benefits of a greener climate. The Government's ambitions indicate that it is ready to play its role in enabling this opportunity as it looks towards a green recovery.
8th December 2020
Minister for the Environment, Climate and Communications, Eamon Ryan TD, outlines progress on the Government's plans to double its carbon emission reduction targets to 7 per
[…]