Owners of one of the largest renewable portfolios in Ireland, Brookfield Renewable is driving change across the renewable landscape, making the energy market more accessible and flexible for customers.
The pace of decarbonisation must accelerate further for Ireland to meet its Climate Action Plan targets and to align with Europe's commitment to be carbon neutral by 2050. Businesses must continue to lead the way and decarbonise their own business and that of their supply chains through ambitious sustainability targets. The purchase of 100 per cent renewable energy is one of the most impactful ways of contributing to these goals. To date the purchase of renewable energy through corporate power purchase agreements has been the preserve of large global companies, but the time has come for all sectors to source alternative green energy solutions.
At Brookfield Renewable Ireland we believe that the global shift towards low carbon will mean affordable, renewable energy solutions for every business regardless of size and sector. Since 2014, our team has been at the forefront of developments in the renewable energy industry, commissioning 235MW of onshore wind capacity in Ireland through the development and build out of our existing project pipeline and the acquisition of bolt-on assets, so that today we have one of the largest renewable portfolios in Ireland.
As a business that builds, owns, operates and markets renewable power, we are uniquely positioned by having the full-service capabilities and depth of expertise of a large utility with the agility and flexibility of a dynamic start-up.
We are a recognised leader in the PPA market, having signed the first PPA in the Irish market in 2016, and have the flexibility and skills required to structure renewable solutions for large-energy users. We work closely with customers to craft the best low-carbon energy options, that unlock value in their energy supply, ensure price stability and match their real-time energy consumption demands with renewable energy generation, helping to meet their sustainability targets.
Our large portfolio of onshore wind and an active development pipeline of new projects has allowed us to tailor utility-scale PPAs for large energy users in the data centre and pharmaceutical sectors; signing more than 200MW of renewable capacity in Ireland and the UK in the last two years. Our customer demand of circa 700 GWh is equivalent to powering the city of Galway with renewable electricity for a whole year. Additionally, operating 23 wind farms across Ireland, contributing significantly to the generation of renewable energy every year, means we can guarantee the traceability of our supply to locally sourced renewable power.
Our experience tells us that renewable energy solutions are not 'one size fits all', that's why we form long-term, collaborative partnerships with customers on their decarbonisation journey. This can comprise a mix of onsite 'behind the-meter' generation, distributed generation, demand side management services as well as structuring solutions that protect customers from volatile energy market prices. We are continuously developing new projects across Ireland and the UK. End to end, from site scoping and financing to construction and operations, we work with businesses to source opportunities and deliver new renewable assets to the grid.
From the renewable energy assets we develop, operate and trade to our innovative solutions, we are driving change across the renewable landscape. Making energy more sustainable for the planet and the energy market more accessible and flexible for our customers.
For more on renewable energy solutions for your business contact Brookfield Renewable Ireland: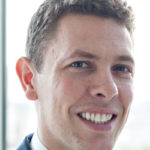 Ciarán O'Brien
Chief Commercial Officer
E: ciaran.obrien@brookfieldrenewable.com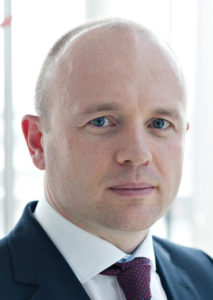 David O'Sullivan
Head of Commercial Development
E: david.osullivan@brookfieldrenewable.com