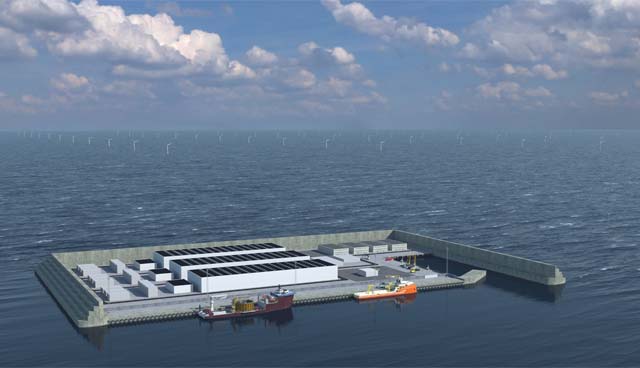 Denmark's energy islands: A paradigm shift
9th March 2022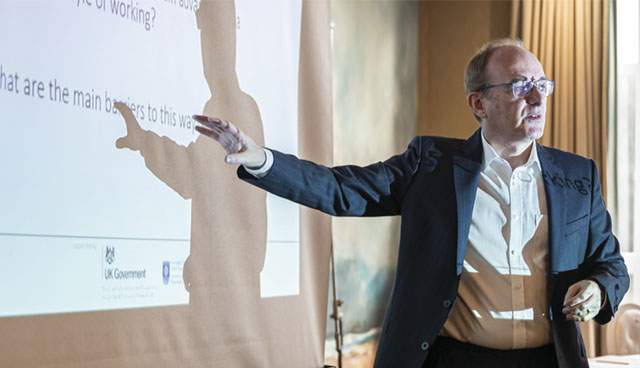 Delivering a green economy: Zero carbon cooperatives
28th June 2022
A first-of-its-kind project to support the development of a skilled workforce that can take full advantage of hydrogen and cleantech opportunities is now underway.
Following its launch in February 2022, the Ballymena-based Hydrogen Training Academy is the result of a public-private investment of up to £700,000 from the UK Government's Community Renewal Fund, the Department for Communities' Covid-Revitalisation Fund and EP UK Investments, which will ultimately help to upskill our workforce to meet future requirements.
Led by Mid and East Antrim Borough Council, the Hydrogen Training Academy will enable Northern Ireland to maximise the opportunities associated with hydrogen as an emerging sustainable energy solution.
The University of Birmingham, Northern Regional College, Belfast Metropolitan College, Queen's University Belfast and Ulster University are amongst the key delivery partners for the initiative, whilst a consortium of key industry players involved includes: Ballymena-based Wrightbus, developer of the world's first hydrogen bus; renewable energy and technology firm Energia; public-transport provider Translink; natural gas supplier Firmus; EP UK Investments, owners of the Kilroot and Ballylumford Power Stations; and green energy supplier B9 Energy.
As part of the Academy's project activities, the University of Birmingham is delivering a bespoke 'Train the Trainer' programme to academic and industry stakeholders on KnowHy Hydrogen Production. Funded by the Community Renewal Fund, the practical element of the Level 5 KnowHy course will utilise the newly established lab at Northern Regional College. The H2 Gas Safe Lab, funded by the Department for Communities and based at Silverwood Industrial Estate, Ballymena will also provide a bespoke H2 Gas Safe training tlab for the pilot scheme and beyond.
This programme will see the stakeholders become trainers and, once they have completed their training, will use their new theoretical knowledge to develop and accredit two Level 3 Hydrogen Technologies courses for those wanting to enter, or upskill in, the hydrogen sector.
Development of the two courses, H2 Gas Safe and Hydrogen Technologies, will be led by Belfast Met and Northern Regional College respectively, with each college working closely with their trainers and stakeholders to ensure the courses are relevant to industry.
Dr Ahmad El-kharouf is a Research Fellow at the Centre for Fuel Cell and Hydrogen Research in the School of Chemical Engineering at the University of Birmingham and an expert in training students for the growing fuel cell and hydrogen market. He explains: "Conducted in two parts, the course consists of the theoretical study of materials delivered through online content and live tutorials as well as a practical experimental session for participants to apply their learning in a lab setting. Furthermore, the University of Birmingham is supporting the colleges in developing their Level 3 training material content.
"We have already completed the training for the first cohort of 22 participants on the H2 KnowHy course, with the participants showing great interest in the material which itself reflects the growing interest from Northern Ireland industry in the topic."
Highlighting the critical role the Academy is playing in providing key skills for the future, Karl McTague, Fleet Training Engineer, Translink stated: "My responsibility is to create, develop and deliver training courses to provide Translink's bus engineering staff with the knowledge to work safely and efficiently on our range of vehicles. The courses I create and deliver are designed to help our staff transition their existing skills and talents to our new vehicles. This training has provided me with not only up to date, but very relevant information for this new fuel source which will deliver wider environmental, societal and economic benefits for the future."
McTague added: "Overall I found the training to be very beneficial, it gave a good overview of the different technologies and uses for Hydrogen and an understanding of expectations for the industry and the skills required, I will use the information from this course to reinforce knowledge within Translink through the delivery of training and highlight the opportunity it provides to upskill. This will be key to educate the engineering staff within Translink to work safely on and around hydrogen fuelled vehicles."
Graham Whitehurst, Chair of Mid and East Antrim's Manufacturing Task Force, outlines how the Hydrogen Training Academy will play a "critical role" in training and upskilling existing employees as well as new trainees to a recognised professional competence standard required for the hydrogen sector.
"Through the Hydrogen Training Academy and a range of other initiatives, led by our Manufacturing Task Force, Mid and East Antrim is cementing its position as a hub for SME innovation and commercialisation activity and a springboard for the future of the cleantech growth sector and industry," he says.
Explaining the role that Further and Higher Education will play in the Academy, Graham says: "Level 3 training is only the first step in the process. Our ambitious plans include our educational partners working together to develop a Level 7 postgraduate certificate in hydrogen power as well as hydrogen CPD courses. Additionally, our partners are developing a Level 2 in Hydrogen Basics which itself will act as a pre-cursor to Level 3 delivery.
"These initiatives will ultimately lead to a complete and full learning pathway from Level 2 to Level 7 for industry across several sectors, including energy, transport, gas, manufacturing and engineering."
Mayor of Mid and East Antrim Councillor William McCaughey describes the importance of the investment and what it means for long term economic recovery and growth.
He says: "Mid and East Antrim is uniquely placed in Northern Ireland in terms of the key strengths and assets we boast in energy and cleantech that align with the ambition of net zero carbon targets.
"This Academy will support the development of the Ballymena area as a 'hydrogen hub' and continue to build upon our Borough's reputation as a centre of excellence and the main focal point of the emerging Northern Ireland wide hydrogen economy.
"These investments in clean energy will help grow the green economy and reduce Northern Ireland's dependence on imported fossil fuels.
"Coupled with our future plans for investment in the i4C Innovation and Cleantech Centre at St Patrick's Barracks and the recent announcement of £15 million joint funding with Queen's University Belfast under the Northern Ireland Executive's City and Growth Deals Complementary Fund for a Ballymena Integrated Green Hydrogen Hub, this further supports and cements our ambition."
The Hydrogen Training Academy aligns with a number of current policy initiatives, including the Department for the Economy's 10X Economic Strategy, the UK's Ten Point Plan for a Green Industrial Revolution and Clean Growth Strategy, as well as the Department's recently launched Path to Net Zero energy strategy.
For further information on the Hydrogen Training Academy, or to find out more about the specific courses that will be available, contact:
T: 028 2563 3345
E: invest@midandeastantrim.gov.uk