Yearbooks and Publications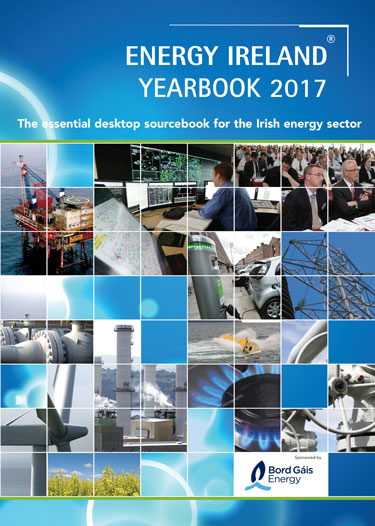 Energy Ireland
Yearbook 2017
The Energy Ireland Yearbook is now in its 18th year and endures as the essential desktop directory for the wider Irish energy sector. The yearbook provides a comprehensive overview of the key personnel across the numerous energy subsectors on the island of Ireland. It also delivers an illuminating overview of each subsector, a listing of the main companies involved and catalogue of contact details for key executives.
The yearbook is produced for executives working directly within the sector, as well as advisors, consultants and suppliers. Simultaneously, the yearbook acts as a reliable, all-inclusive source of industry information for those who operate outside of the energy sector.
Renewable Energy
Magazine 2017
The Renewable Energy Supplement is published for both executives working in the Irish energy sector and those serving the sector as consultants, advisors and suppliers.
It is of particular interest to those individuals who need to gain an understanding of the most pertinent questions affecting the Irish energy sector and also those who require contact details for the key participants in the sector. It is aimed at people based either north or south in Ireland as well as industry players from outside Ireland who have an interest in Irish energy.