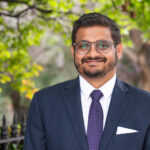 Unlocking Ireland's solar potential
9th October 2023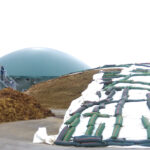 The Irish biomethane sector requires policy and action to mobilise
9th October 2023
Christian Bendrup Faurholt, project manager and country lead, Energinet, explains how Denmark has been able to achieve an unprecedented level of integration of biomethane into its gas networks.
Energinet is the transmission system operator (TSO) of Denmark's gas and electricity network. Owning, operating, and developing the transmission grid in Denmark, Energinet has responsibility for the overall security of supply as well as the system balance of electricity and gas in the Nordic state.
The organisation is an independent public enterprise, owned by the Danish Ministry of Climate, Energy and Utilities. One key difference between Denmark and Ireland is that whilst Energinet operates Denmark's transmission grid, another group, formerly part of Energinet, operates the distribution grid.
Faurholt explains that creating a robust energy system is a "balancing act". "We call it the energy trilemma," he says.
"A robust energy system must be secure and reliable, environmentally sustainable, and affordable and accessible. This is what Energinet, and the rest of the energy industry, are trying to achieve.
"Our entire mission is transforming the energy system, so it is based on 100 per cent renewable energy, without compromising on security of supply. Our goal is ensuring that this is done in a way that is affordable for society and individual consumers."
Denmark's gas system
With 58 biomethane facilities already fully operational in Denmark, the share of renewable power and gas is already very high in Denmark. Faurholt explains that this has been achieved "while maintaining zero failures in gas supply and an electricity security of supply of 99.996 per cent", further outlining that they have two gas storage facilities; one aquifer and one salt cavern.
"Towards 2030, Energinet is actually expected to reduce the security of supply to 99.993 per cent as we increase the levels of renewable power in Denmark. Our current strategy, Energy in Time, heavily emphasises the importance of security of supply. This is where biomethane becomes incredibly important, because if we in Denmark want to achieve our climate targets and become carbon neutral by 2045, biomethane will play a pivotal part in achieving that."
The Energinet project manager outlines how political ambitions have been critical for Denmark's development of biomethane and integrating it into the country's gas network. "Our government has been a strong driver. Back in December 2021, the Danish Government outlined the ambitions for reaching 100 per cent of our gas consumption coming from biomethane by 2035," he explains.
"Due to a combination of factors such as the war in the Ukraine and a limited supply of Russian gas, as well as decline in general gas consumption in Denmark, we can probably reach that target by 2029 or 2030."
"Our entire mission is transforming the energy system, so it is based on 100 per cent renewable energy, without compromising on security of supply."
In 2022, 39 per cent of Denmark's gas consumption came from biomethane, up from 33 per cent for 2021. "That rate of development has been pretty good," Faurholt states, "but the key element of this has been a combination of both biomethane facilities being connected to the grid and general gas consumption declining."
Whilst the "vast majority" of Denmark's biomass has been produced from manure, Faurholt sees a "greater potential for development of biomethane from deep litter and straw biomass mix, as well as food waste and industrial waste".
Five steps to 100 per cent biomethane coverage
The vision for the increased usage of biomethane in Denmark has five steps, all of which are based on milestones in gas infrastructure development. These steps are:
• local;
• upgraded;
• transmission;
• interconnected; and
• continental.
Currently, Denmark is at step four, meaning that further action is needed before progressing to the next step. "This is our potential for further development, which can contribute to achieving 100 per cent biomethane coverage," Faurholt says.
"With the local step, the most important thing is ensuring that there is a connection between the consumers and the producers at a local level. The second point is that you need to upgrade this connection and inject the gas into the distribution grid."
With the transmission grid, Faurholt outlines that "you want to think about having a subsidy scheme for producers". "At this step, you inject the gas into the transmission system and make sure that the gas quality of the biogas is the same as the standards you have for natural gas. When this is done, you can start to phase out the previous subsidy scheme."
The interconnected step is the current step in Denmark's biomethane transition. "We have interconnected to Poland and want to interconnect to Germany too," Faurholt states. "However, a stumbling block exists currently as, in Denmark, the oxygen level allowance for biomethane is 0.5 per cent whereas in Poland this is 0.2 per cent, and in Germany, it is less than 0.01 per cent. Faurholt believes that there are "grounds for good discussion in the European Union of getting a common standard for oxygen levels".
When this step has been completed, the final step will be the development of interconnections between continents, which Faurholt states is where "Energinet is aiming to be".
Conclusion
Concluding, Faurholt outlines his belief that subsidies are necessary to ramp up biomethane production and that large scale production of biogas and biomethane creates flexibility in an energy market.
"Byproducts from the agricultural sector such as manure will be considered a resource and not waste, revolutionising the rural economy. This is why we need sector-coupling perspectives between the agriculture and energy sectors.
"Doing this requires leadership from industrial gas-users on promoting biomethane and ensuring that there are those arguing for the needed regulatory/legislative development. Doing all of this, the big advantage is the dramatic improvement of security of supply by decentralising supply from biomethane production."