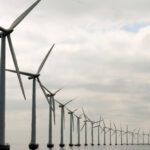 Maritime Area Regulatory Authority established
9th October 2023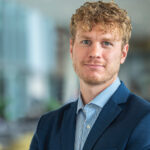 Biomethane in Denmark
9th October 2023
Akash Bais, Key Account Manager, Utility and C&I, Ireland for SKE Engineering GmbH, discusses the evolution of Ireland's solar industry and the innovative technology set to drive growth.
Established as a leading organisation within the European solar market, PV specialist SKE is expanding in the Irish market, in parallel with the growing contribution of solar to Ireland's energy transition.
The growth of Ireland's solar industry has been highlighted by the inclusion in the Government's Climate Action Plan 2023 (CAP23) of a target of 8GW solar generation by 2030, and Bais believes that SKE's global expertise will play a huge role in assisting Ireland's solar journey.
Founded in 2008, SKE is an Austrian-based company and a value-added partner (VAP) of Huawei, with responsibility for distributing products in the middle and southeastern European market, as well as Ireland and the UK.
Serving 16 countries ranging from Albania to Croatia, Austria, and Cyprus, SKE is responsible for all sales and services activities for Huawei FusionSolar, and as Bais explains, supports customers throughout Europe.
While the solar sector in Europe is still at an emerging stage, it is the source of energy growing at the highest pace in the EU. In 2021, 5.7 per cent of the EU's total electricity production came from solar energy and it is estimated that, over the decade from 2010 to 2020, the cost of solar decreased by some 82 per cent.
"Every Huawei FusionSolar PV system is a smart investment for maximum yield and return."
The European Green Deal and the REPowerEU plan have turned solar power into a building block of the EU's transition towards clean energy, while CAP23 has clearly outlined the enhanced role of solar technology in relation to capacity, flexibility, and affordability.
Explaining that SKE offer products for residential, commercial, and industrial (C&I) and utility markets, Bais says: "SKE always strives to provide the best possible pre and after-sales service to its customers," he says. "Our technical sales management provides all SKE partners with in-depth product knowledge via dedicated roadshows and hands-on practice training.
"Our highly experienced key account management team supports our corporate accounts within the Irish market."
Innovative new products being offered by SKE includes three levels of Huawei FusionSolar PV systems. Outlining the systems, Bais says: "Huawei FusionSolar Residential is an intelligent PV technology for solar energy generation in private living areas. While Huawei FushionSolar C&I is a smart PV technology for commercial and industrial infrastructures and helps businesses become independent of unpredictable electricity prices.
"On the larger scale, Huawei FusionSolar Utility Scale is the leading technology for solar power generation with large-scale PV systems.
"Every Huawei FusionSolar PV system is a smart investment for maximum yield and return. We have LUNA2000 series storage system from 5 kWh to 2 MWh capacity, they can easily cover the range from residential to utility scale.
"They are easy to install, reliable, and powerful. The perfect backup for the future."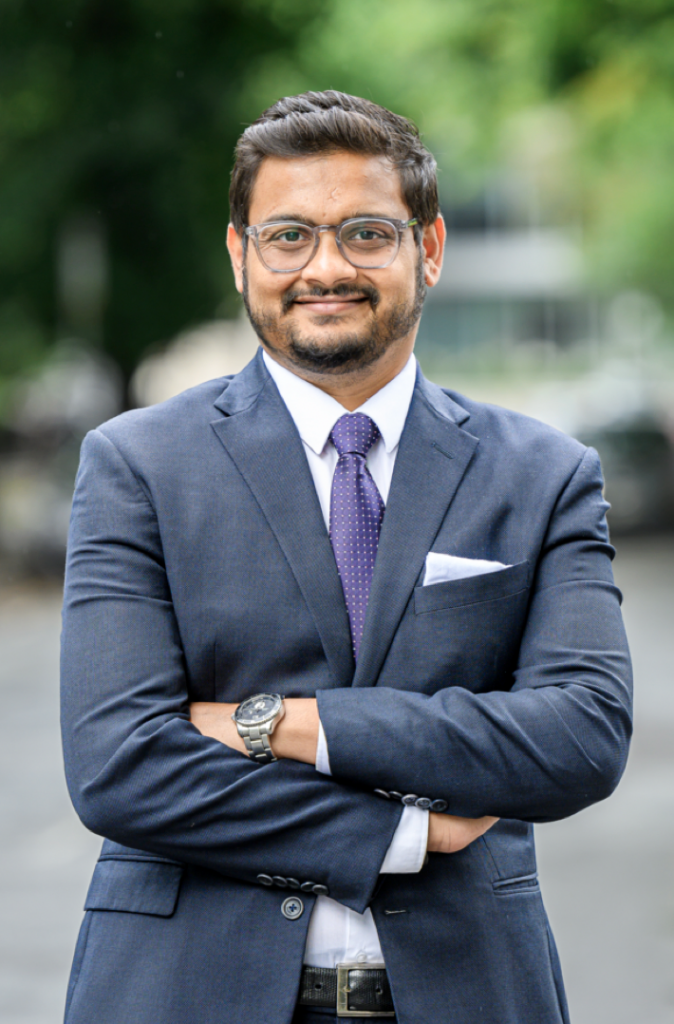 Irish market
Acknowledging the high potential for solar PV projects in Ireland due to its geography and demography, the Key Account Manager points to recent government incentives which have helped to drive solar technology in Ireland including the expanded Non-Domestic Microgeneration Scheme, the domestic Solar Electricity Grant, Targeted Agriculture Modernisation Schemes (TAMS), and the introduction of new reduced EU VAT freedoms to zero value added tax (VAT) on the sale and installation of solar panels for private dwellings.
Highlighting that these incentives will help build upon the good customer engagement already experienced by SKE in Ireland, Bais says that the organisation's recently held installer event, where new generation inverters were showcased, received a very positive response from partners.
"At the beginning of the 21st century, solar technology in itself was the innovation but today, the development of the technology is much further," he explains. "It is no longer a matter of producing electricity from sunlight at all, but of making the systems as efficient, durable, and smart as possible.
"Huawei FusionSolar is developing advanced technology such as solar batteries and optimisers for PV systems to do just that. Our goal is to make these innovations available to as many operators, installers, and dealers as possible. That is why we offer comprehensive consulting services in addition to technology."
Bais points to a recognisable increase in demand for battery storage in Ireland, as consumers seek to utilise the electricity dual tariff, charging at times of lower cost and discharging at peak times.
"We have enjoyed good success in the rollout of residential batteries, but the last six months have seen a large increase in demand for commerce and industry. Our latest C&I battery of 200 kWh was launched especially for the Irish market to accommodate large organisations ranging from companies to data centres and agricultural sites.
"Importantly, all of the technology of scale is custom built for the customer."
"As energy storage increases, solar energy will increasingly be integrated with other technologies, such as electric vehicles and smart homes, which will create new opportunities for energy management and optimisation and help to further drive down the cost of solar energy."
Bais believes that alongside its innovative technology, SKE has two unique selling points which place it as a leader in the Irish market. The first is its offering of a hands-on practice training programme, conducted multiple times per month, giving customers training from SKE's technical experts.
"HOP, or Hands-on Practice, is the expert training from SKE. This is the main part of the SKEPP, or SKE Partner Program, to become certified and listed as an SKE partner," he explains.
"The training takes place either at our headquarters in Steyregg, Austria or on-site in the SKE countries. Each training session consists of a theoretical and a practical element and to become a certified SKE partner, everyone without exception must take part and pass the exam."
The second unique element of support highlighted by Bais are the SKE Roadshow trucks, which are on the road throughout Europe, with a specific truck located in Ireland. "On site, at wholesalers and installers sites, SKE presents the Huawei FusionSolar portfolio, where SKE experts are available to answer any questions.
"In addition to this, SKE utilises a state-of-the-art ticketing system which is being monitored regularly. We have multilingual tech support teams sitting across different strategic locations across Europe to support customers and recent data shows a response time of less than five minutes."
Growth
Bais is confident the solar industry in Ireland will continue to grow, and points to some key trends he believes will shape that growth.
The first is the cost reduction of solar generated renewable energy, which has been happening in recent years, a trend which he expects to continue: "As technology improves and economies of scale are achieved, the cost of solar energy will become even more competitive with traditional sources of energy," he says.
The second is the recognisable increase in solar technology adoption. He adds: "As solar energy becomes more affordable and accessible, I expect to see a continued increase in the adoption of solar energy by homeowners, businesses, and governments around the world. This will be driven in part by government incentives and regulations that encourage the use of clean energy."
Finally, he points to the development of more efficient and cost-effective energy storage systems as a driver of growth. "As energy storage technology improves, solar energy will become a more reliable and practical source of energy," he explains. "As energy storage increases, solar energy will increasingly be integrated with other technologies, such as electric vehicles and smart homes, which will create new opportunities for energy management and optimisation and help to further drive down the cost of solar energy."
Concluding, Bais says: "Overall, I believe that the solar industry will continue to be a major player in the energy sector in the coming years, as technology improves, and the world continues to shift towards clean, renewable energy sources.
"We are pleased that we can already inspire many partners with our concept and the forward-looking technology of Huawei FusionSolar. Furthermore, we are proud to contribute to the energy transition towards renewable generation with our products and solutions in accordance with our company philosophy and to further increase efficiency with Huawei inverters. SKE not only advises you when it comes to inverters for PV systems, but also supports you in all questions on how to best use them."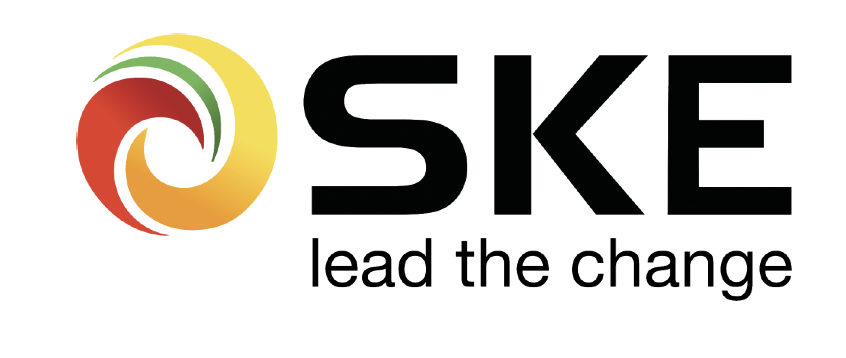 Akash Bais
Key Account Manager Utility & C&I, Ireland
T: +353 87 247 7203
E: akash.bais@ske-solar.ie
W: www.ske-solar.com