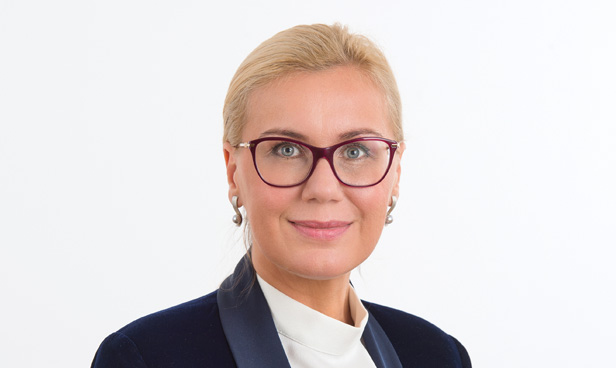 Energy priorities of the European Commission
29th April 2021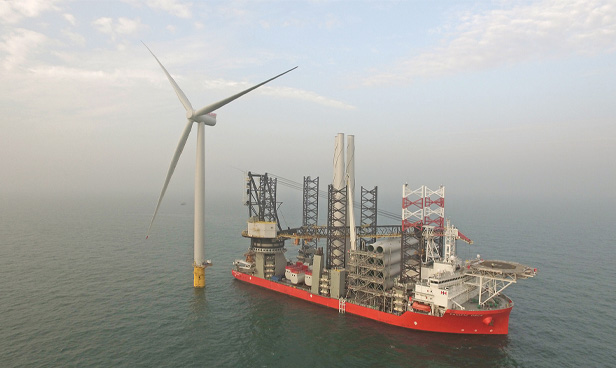 Offshore wind energy in Ireland… Vision gets closer
29th April 2021
Introduction
The Irish Government's current commitments outlined in the Programme for Government and the Climate Action and Low Carbon Development (Amendment) Bill to achieving a decarbonised economy by 2050 are ambitious to say the least. As demand for energy and associated services to meet social and economic development continues to increase, so too must our efforts to reach these ambitious targets and to realise our goal of achieving a climate resilient and climate neutral economy by 2050. Our national commitment to delivering 70% of renewable electricity by 2030 is a key element in realising these commitments.
To date, our efforts at delivering renewable electricity have focused largely on onshore wind farms. However, in order to achieve our current ambitious targets, it is clear that a fundamental transformation of our energy system is required and onshore wind alone will not achieve this transition. This position is acknowledged in the Programme for Government, which commits to producing a long-term plan which will set out how Ireland can take advantage of a potential of at least 30GW of offshore floating wind power in our deeper waters in the Atlantic and sets a target of achieving 5GW capacity in offshore wind by 2030 off Ireland's Eastern and Southern coasts.
Advantages of floating offshore wind turbines
Floating offshore wind farms can play an important role in the harnessing of our offshore wind resources. Traditional offshore wind turbines are mounted on a fixed foundation, which penetrates and is affixed to the seabed ("fixed-bottom turbines"). However, shallow water sites are an essential requirement for fixed-bottom offshore wind projects in order to facilitate the construction of turbine foundations, as waters deeper than 60 metres are generally not feasible for such turbines based on current technology. Even where shallow waters are available for the construction of fixed-bottom turbines, the condition of the seabed may not be suitable for development thus eliminating development potential in such areas. Therefore, suitable sites for the construction of fixed-bottom turbines are limited.
In contrast to fixed-bottom turbines, floating offshore wind turbines work by connecting the buoyant substructure of the turbine base to the seabed using a system of anchors and mooring cables. Floating offshore wind turbines can be deployed in waters up to 1km deep and are not as dependent on the condition of the seabed as fixed-bottom turbines, thus allowing floating turbines to utilise large swathes of sea waters where the strongest and most consistent winds blow.
In addition, by erecting floating wind turbines further offshore, floating wind farms significantly reduce visual impact on the landscape from the coast and are consequently less likely to give rise to objection or resistance. The cost of installing floating offshore wind turbines can also be much lower than that associated with fixed-bottom turbines. Floating offshore wind turbines can be assembled in port obviating the need for the heavy and expensive lift vessels required to transport and assemble the fixed-bottom parts on site.
Ireland's unique potential
Ireland's geographical position provides vast deep water sites along the south and west coast, which coupled with our wind resources provides the key components necessary for Ireland to become a global leader in the production of renewable energy from floating offshore wind technology. This is a unique opportunity for Ireland to capitalise on its natural marine resources and to create thousands of direct and indirect jobs in the domestic supply chain in the areas of manufacturing, staging and installation and operations and maintenance.
However, significant investment and a dedicated policy framework is essential to make this unique opportunity a reality. The enactment of the Marine Planning and Development Management Bill expected in 2021 will provide much needed reform of the process for acquiring consents to develop maritime infrastructure projects, including floating offshore wind projects. However, there remain a number of challenges most notably as regards grid connection access and route to market regimes for offshore wind projects.
It is essential that the necessary resources are allocated to the system operators to put in place the required grid reinforcements and to build new grid infrastructure to connect floating offshore wind energy projects including early commercial projects. The Renewable Electricity Support Scheme ("RESS") will play a key role in delivering the proposed 5GW of offshore wind by 2030 and to that end, the government must ensure a competitive auction dedicated to floating offshore wind as part of future RESS auctions.
Conclusion
It is clear that there is huge potential for Ireland to become a global leader in the development of floating offshore wind, however, there are significant challenges to overcome in a short space of time if floating offshore wind is to contribute to achieving our 2030 and 2050 targets. It is essential that government and key industry stakeholders recognise the need to work together to realise this unique opportunity.
Elaine Traynor
Partner, Renewable Energy
Fieldfisher LLP
01 828 0938
Elaine.Traynor@fieldfisher.com
www.fieldfisher.com/en-ie/locations/ireland