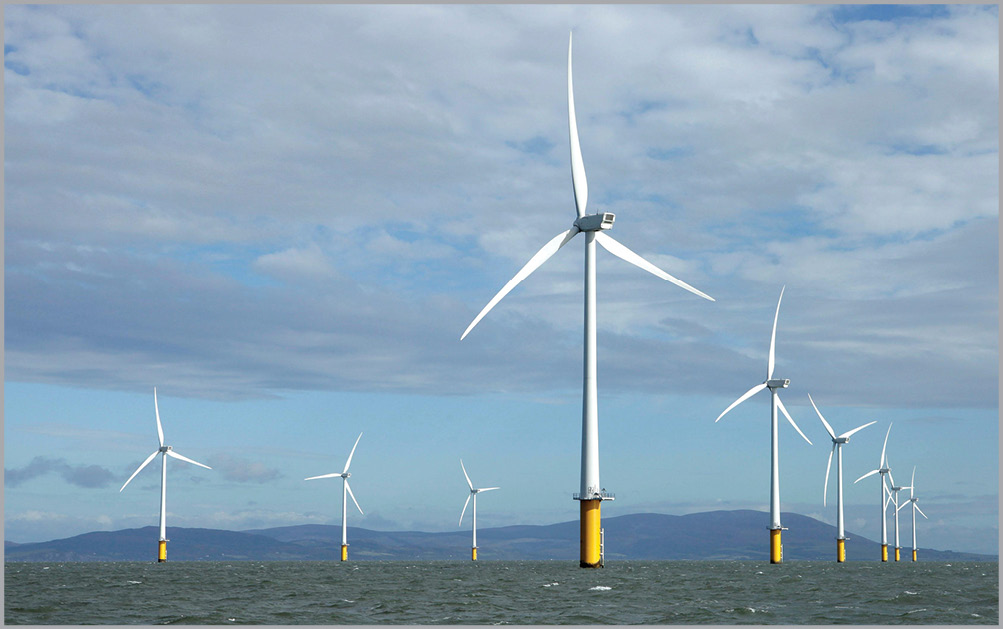 KPMG's Caroline Pope examines the part renewables can play in limiting global temperature rise to 2˚C.
In an historic move, 195 countries met in Paris in December last year and committed to limit global warming to "well below" 2˚C above pre-industrial levels and to "pursue efforts" to keep it to 1.5°C. This is an unprecedented international climate deal. For the first time ever, almost every country on earth has committed to cut its carbon emissions in order to achieve a collective goal.
But what does this look like on paper…
The challenge of limiting temperature rise and achieving a carbon neutral world cannot be underestimated. It will require nothing short of a transformation of power production, transport and industrial processes with an estimated decarbonisation price tag of some US $44 trillion, according to the International Energy Agency1. In order to achieve this, investors will need to decarbonise their portfolios taking into consideration the physical, regulatory and transitional risks that climate change presents to financial stability; corporates must respond to the increasing calls from consumers and shareholders to set 2°C strategies; and, governments are required to implement effective regulations that support businesses in their low carbon transition.
To many readers this mandate for change will seem impossible, or maybe improbable, but momentum is gathering and in early October the Paris Agreement reached it's threshold for ratification and beats all records for being the fastest international treaty to become law in history.
Mark Carney has again re-emphasised the opportunity to build new mainstream markets in climate transition investment and green finance2. He said: "By ensuring that capital flows finance long-term projects in countries where growth is most carbon intensive, financial stability can be promoted." Carney then went on to suggest more businesses and investors needed to get on board with the rapidly growing green bonds market, as investment in long-term infrastructure assets need to "quadruple" in order to build a global economy that aims to keep temperatures within 2°C.
The role of renewables
As the global economy continues to map its blueprint for low carbon development we look to focus in this part of the article on the role of renewables in meeting the 2°C threshold. It is widely agreed that, in order to meet the objectives of COP21, energy efficiency, renewables and low carbon technology all have a role to play.
According to a recent report published by the International Energy Agency (IEA), investments in wind and solar power "are broadly on a trajectory consistent with limiting the increase in global temperature to 2°C." Investments in renewables reached some $313 billion last year, the IEA said, little changed on 2014, but the generation capacity associated with this spending was a third higher, as a result of steep declines in the cost of wind turbines and solar photovoltaic systems. By comparison, some $583 billion was invested in upstream oil and gas projects and $221 billion in energy efficiency in 2015.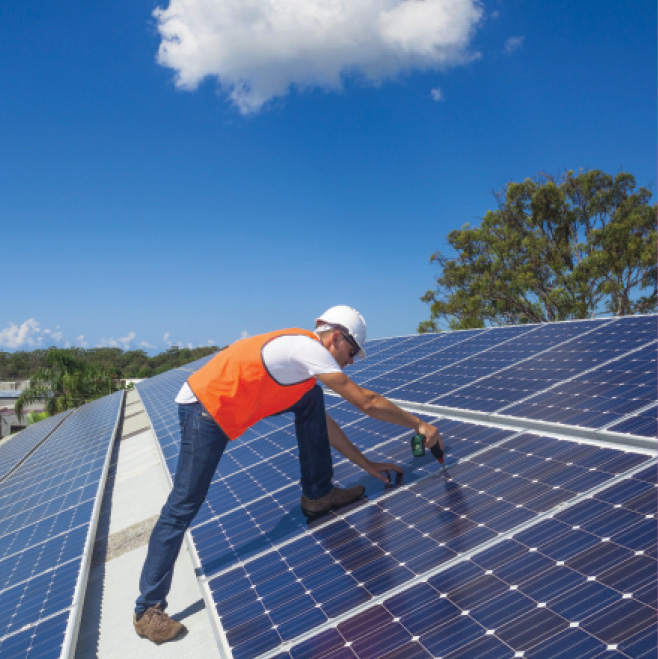 But, within its inaugural World Energy Investment report , the IEA went on to say "investment in other low-carbon technologies is falling behind." For example, nuclear capacity is ageing, "with little investment going to replacement capacity" and large-scale investment in carbon capture and storage "has yet to take off." The report emphasised that "investment in key clean energy technologies needs to be further ramped up to put the world economy on track for climate stabilisation."
Governments cannot afford to fund this transformation alone, and so together with multi-lateral institutions and other bodies, they seek to leverage private sector investment. An example is the Mission Innovation initiative launched by Presidents Obama and Hollande that commits 20 countries to double their clean-tech research and development budgets over the next five years.  Other examples include the international solar alliance which brings together 120 countries in a push to mobilize US $1 trillion to scale up solar power production  and the African Renewable Energy Initiative which seeks to raise US$20 billion for large scale renewable projects in Africa equating to at least 10 GW new and additional renewable energy generation capacity by 2020, and mobilize the African potential to generate at least 300 GW by 2030.
Set within this global context, Ireland also has a vital role to play in meeting emission targets by 2020 and diverting its economy to a low carbon trajectory. It does appear that the Irish Government is taking its responsibilities in this area increasingly seriously.  In this regard, it is critical that we continue to incentivise our wind and solar industries and to actively remove many of the roadblocks which currently exist.  Also, this is surely a time for renewed focus on offshore wind particularly given the willingness of Global Offshore Wind investors to invest in the sector.
http://www.iea.org/newsroomandevents/pressreleases/2014/may/taking-on-the-challenges-of-an-increasingly-electrified-world-.html
http://www.businessgreen.com/bg/news/2471819/mark-carney-green-finance-can-help-resolve-tragedy-on-the-horizon
Michael Hayes
T:  +353 1 410 1656
E:  michael.hayes@kpmg.ie
Caroline Pope
T:  +353 1 700 4228
E:  caroline.pope@kpmg.ie