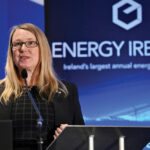 Scotland's hydrogen journey
9th October 2023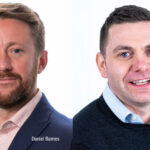 It is solar's time to shine
9th October 2023
Ireland's historic first offshore wind auction has seen over 3GW of generation approved, with a strike price much lower than expected.
Minister for the Environment, Climate and Communications, Eamon Ryan TD welcomed a "breakthrough moment" for Ireland's offshore wind future, following EirGrid's announcement of the provisional results of the ORESS 1.
A total of six offshore wind projects were issued maritime area consents (MACs) in December 2022 and successfully underwent the ORESS 1 qualification process, however, following the Final Competition Ratio (FCR), the mechanism designed to drive competition price between bidders, only four projects were successful under ORESS 1.
The provisional results mean that of the 4.1GW of bids submitted, a combined capacity of over 3GW were accepted. Notably, these projects are currently in the early stages of making planning applications to An Bord Pleanála, which has been resourced with a dedicated marine directorate to process these applications.
The Climate Action Plan to 2020 has set an ambition of at 7GW of offshore wind capacity by 2030, with 2GW of this production being earmarked for the production of renewable hydrogen.
The schemes were awarded at a weighted average strike price of €86.05 per MWh, below the maximum offer price of €150, a figure which surpassed expectations.
The Renewable Electricity Support Scheme (RESS) under which the first offshore auction was held, represents a competitive process, through which successful projects receive two-way contracts for difference for a guaranteed price for renewable energy generated over a period of up to 20 years. The scheme differs from the previously deployed REFIT tariff, in that it operates as an automatic protection against windfall gains, because projects are required to return the revenue difference when wholesale prices are in excess of the strike price to electricity consumers.
"The provisional results of the ORESS 1 auction are not just a hugely positive story for Irish energy consumers, but for Ireland as a whole. The results are further evidence of what many of us have known for a long time; that we, as a nation, can develop and produce enormous quantities of clean energy – securely and at low cost," stated Ryan.
Three of the projects approved are on Ireland's east coast, including the largest of the projects, the Codling Wind Park (1,300MW). Also on the east coast is the North Irish Sea Array (500MW) and the Dublin Array (824MW). The smallest wind farm awarded under ORESS 1 is on the west coast, the Sceirde Rocks Offshore Wind Farm.
Under the terms of the community benefit fund of ORESS 1, over €24 million per yet is set to be paid to local marine and coastal communities hosting offshore renewable energy projects.