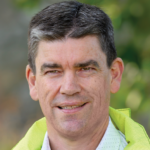 Delivering the electricity network for Ireland's clean electric future
9th October 2023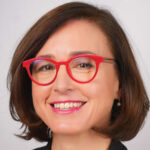 Headwinds and tailwinds on the journey to 80 per cent by 2030
9th October 2023
Minister for the Environment, Climate and Communications, Eamon Ryan TD, outlines Ireland's place in the global energy transition and how he believes it will enable the State to be a major exporter of renewable energy.
The Minister, who at the time of speaking had just returned from the African Climate Summit, speaks of the changing landscape of global politics, outlining that national leaders in Africa and China are now fully "bought into" the need for action to address the climate crisis.
"When it comes to renewable energy, the Chinese are racing ahead. They will be producing 200GW+ of solar power this year; the United States' total solar capacity is 140GW, to put that into perspective. The Chinese are planning the triple the production of polysilicon over the next few years."
Ryan states that the reason for this global shift is that "technology is evolving, particularly with photovoltaic and wind technology". "The industrial revolution is with us; it is happening, and it is accelerating.
"The war in Ukraine," he asserts, "is making these developments accelerate at an incredible speed. We in Ireland have to understand that and fit in to that wider context to be in the right place and thinking ahead."
"The fundamental direction we are on is strong and set. It is a direction which I do not see changing, no matter who is in the next government in Ireland or who is in the next European Commission."
Minister for the Environment, Climate and Communications, Eamon Ryan TD

EU leadership and collaboration
Rationalising his government's approach to energy policy, Ryan says: "We are positioning ourselves as green, renewable, electrified, sustainable, and low carbon in everything. That fits in with the EU's ideal, the Commission has shown real leadership. The renewable strategy is the Green New Deal, and we risk falling behind unless we are really strong on that because all the technology will otherwise all come from China and America.
"Our whole political focus now is on doing it quickly. We have 20 pieces of legislation in the Fit for 55 agenda, we have got through 19 of them, meaning that they are all deliverable now through directives and regulations, so there will be no going back.
"The fundamental direction we are on is strong and set. It is a direction which I do not see changing, no matter who is in the next government in Ireland or who is in the next European Commission."
Hydrogen challenges
Speaking shortly after the Government's publication of the National Hydrogen Strategy, the Minister alludes to how green hydrogen will play a "vital role" in Ireland's energy system, but also states that there are challenges "on the technological side" that mean the State remains "a while off" from successfully producing mass quantities of green hydrogen.
"There is loads of hydrogen being used at the moment, but it is fossil hydrogen. Switching to green hydrogen is going to be the real challenge. Everyone in the world is looking at it, particularly our colleagues in Britain and in Germany, but also in the United States and elsewhere.
"The scale of investment and the scale of commitment we are seeing globally gives me the certainty to say that this will definitely come."
Speaking on the recently signed memorandum of understanding between Germany and Ireland on the development of hydrogen, the Minister says: "The German estimate is that around 550 TWh will be needed by 2045, and one of the main sources for that will be from renewable power.
"We are talking about hundreds of GW, particularly from offshore wind. This is the sort of scale, along with solar, which will give us the capability of giving us the opportunity to produce hydrogen in such big numbers.
"We will have a surplus of renewable electricity by the end of this decade. But by the next decade, in 2035 and 2040, as we roll out solar and offshore wind at an even bigger scale, we will be converting that electricity surplus into hydrogen."
In spite of his optimism for Ireland's high amount of scope for development, Ryan cautions that "we need to be careful about some false narratives with hydrogen".
"I do not think it is going to be at the distribution level. I do not see blending as the key into the system. It is going to be the intense, high-level, industrial uses which will be the first applications which will come," he says.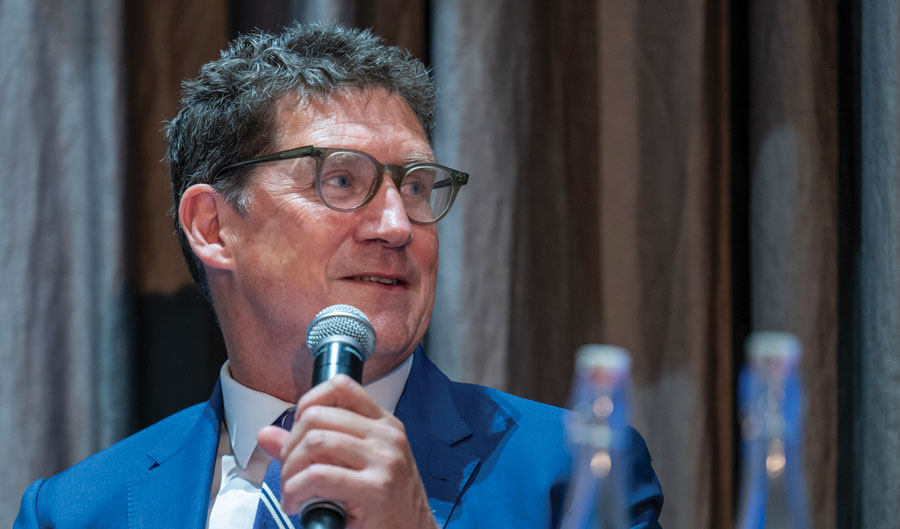 Biomethane 'tried and tested'
Although Minister Ryan believes that "we have to be willing to invest in both anaerobic digestion and hydrogen from the public sector to help overcome some of the initial capital hurdles," he stipulates that biomethane is better understood and a more viable immediate term solution as it is "already tried and tested". "Its problem is not around technology or application, it is about optimisation," Ryan says.
With the Green Party leader confirming that the Government will soon be publishing its biomethane strategy, Ryan states: "We estimate that we can develop something like 5.7 TWh from biomethane by 2030.
"Our climate laws say we have to reduce emissions by 51 per cent by the end of this decade. We have seven more years, and we then have to go to net zero by 2050. That is a really challenging target.
"We will do this in two key fundamental ways. The first thing is that we reduce demand, reduce the use of gas dramatically as we have seen be done in Denmark. 85 per cent of our gas is going to power generation, to make the electricity and industrial use. 15 per cent is domestic. In that 85 per cent, it is going to be renewable electricity, onshore wind, offshore wind, solar, battery storage, and interconnection which powers our country by 2050.
"We will have a massive surplus; we will be interconnected with the UK and with France, Spain, and the rest of the continent so that we have a balancing capability in the characteristics of the industrial revolution, balancing variable renewable power supply and variable demand."
Changing the energy sector
Although Ryan views the development of biomethane and hydrogen as highly promising, he states that, in decarbonising industry, "all the lower heat demand sectors, such as dairy, will switch from fossil gas to heat pumps, rather than renewable gas". "That takes out a good chunk of the 85 per cent which is used in power and industry. It is the area which remains that we can target to develop biomethane to meet our needs of a sustainable and industrial future.
"Reducing energy demand," Ryan believes, is also key to ensuring that Ireland is enabled to reach its Climate Action Plan targets and complete its energy transition.
"The technology is leading us in this direction and solar and wind are cheaper and better, more secure, and it is going to take out the need for gas. In the short term, we will still need gas and we are producing an extra 2GW of gas in order to have the level of flexibility we need. By 2050, that gas will be gone as we switch to this new system. Similarly, industrial heat pumps have a key role to play because they are better technology, and they have 300 or 400 per cent gains in efficiency."
Citing analysis by EirGrid, Ryan states: "On our existing plans, which we are going to deliver, 5GW of offshore wind will be delivered. This is already being done in the Irish Sea and in the west. It is coming."
He adds: "Solar is already taking off, just as an example of this revolution, solar is taking off at a speed which nobody could have expected. By the end of this decade, we will have 13 TWh of surplus electricity that we will either have to spill or alter our demand system so that we are using power and using energy at the time when the surplus of renewable electricity exists.
"One of the real potentials is to convert it to hydrogen for use in a whole range of applications that will be the applications that are hard to reach with technology such as heat pumps, EVs, batteries, or other renewable electricity systems. There will still be a lot of that, we still want industry."
Stating that the energy sector is "at the front line in addressing this climate crisis which is the greatest challenge of our time", Ryan concludes: "We can provide prosperity and security for our people as we reach these solutions. It will not work by finger wagging, blaming, or telling the other person that they are the problem. It will work by switching to a better system; an energy system which is more secure because it relies on resources which are ubiquitous and which every country has access to, and which can be shared. A renewable system will give us security and prosperity."