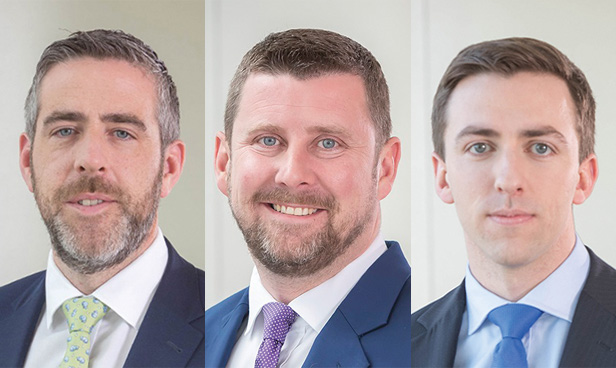 Corporate PPAs in Ireland: Current trends
29th April 2021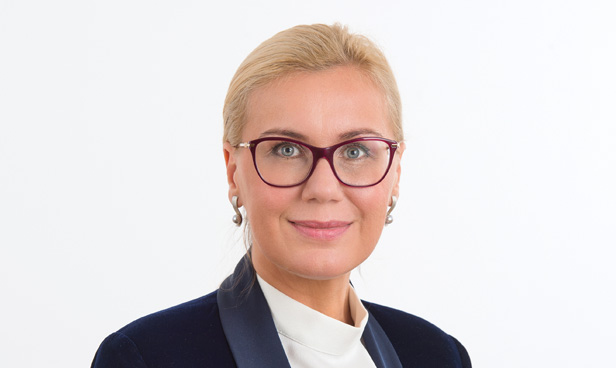 Energy priorities of the European Commission
29th April 2021
2021 and 2022 will be watershed years for Irish offshore wind, with the first commercial scale projects likely to enter the MPDM consenting process, and the first RESS auction for offshore wind expected to be held. While we keenly await the draft MPDM legislation, our offshore wind team looks at a number of other key areas for developers and other stakeholders in the sector.
Marine Surveys
Environmental surveys are a critical path activity for developers for site feasibility, environmental assessment and project design. The FAQ document of November 2020 suggests that environmental surveys will, in future, be licensed within the planning system (rather than the Foreshore Section as currently). However, the Report on MPDM, following Pre Legislative Scrutiny, issued on 16 February 2021, recommends this function be performed by the proposed Independent Enforcement Agency, similar to how the Marine Management Organisation operates in the UK. Any system for granting survey licenses needs to be consistent, efficient, and provide for environmental assessment and public participation.
Given the current volume of foreshore licence applications it seems unlikely that they will all be determined before the enactment of MPDM. The FAQ envisages that they will 'continue to be considered under the Foreshore Act and further transition measures relating to the preparation of applications for consideration under the MPDM regime are being considered'. Given the location of this text in the FAQ (i.e. in the context of 'Relevant Projects'), it is unclear whether this statement refers only to that category of projects or is applicable to all projects that have submitted foreshore licence applications.
Marine Spatial Planning
Ireland is required to publish its Marine Spatial Plan – National Marine Planning Framework (NMPF) before the end of March 2021. The NMPF will set out the approach to managing Ireland's marine area and will guide Government approach to strategic marine activity zoning for ORE developments under MPDM. Designation of strategic marine activity zones for ORE development, and of Marine Protection Areas (MPAs), will directly influence future ORE development in Ireland. A consultation process on MPAs opened on 17 February 2021. The publication of NMPF and the enactment of MPDM will (together) bring better clarity to the process. It is unclear whether MPAs will require to be designated before planning consents can issue, but interim measures are likely needed to allow consents to advance.
RESS-O
Clarity is required on the timing and eligibility criteria for the first (and subsequent) RESS-O auction. Developers need to align their wider consenting programmes against RESS timelines, so certainty is vital. Similarly, clarity on eligibility criteria for RESS-O is important so developers can plan and prioritise relevant activities. For early RESS-O auctions we understand that consideration is being given to qualification and auction bidding in advance of development consents being granted under MPDM (although we expect that at least a conditional Maritime Area Consent (MAC) would be required to qualify). While this is different to the onshore approach (and is unlikely to feature in later RESS-O auctions), the logic is understandable in its context. However, it does present practical challenges that will need to be addressed in the auction design.
Alternative routes to market?
Any requirement under MPDM for ORE projects to have secured RESS support to be eligible for a final MAC may quickly seem out of step with international markets, given how corporate PPAs for offshore wind projects have emerged. Whilst RESS is likely to be a preferred route to market for developers in Ireland, allowing flexibility for alternative routes to market (or a hybrid approach) should foster the development of the sector and would be consistent with Government climate action policy on incentivising corporate PPAs.
Offshore Grid
The outcome of Government consultation on options for offshore grid is expected early in 2021 and will form the basis for future CRU policy on offshore grid. It is generally expected that more advanced projects will proceed under a developer led process – any other approach would risk significant delays to those projects being constructed. Developers will be anxious to understand the emerging policy for longer-term grid development. Access to grid connection capacity, and investment in transmission infrastructure (onshore and offshore), particularly on the east coast, is likely to come into sharper focus given the number of projects that will be seeking to connect over the next decade and beyond.
Certainty is key!
Legal and regulatory certainty is key for the efficient development of large infrastructure projects. We expect 2021 and 2022 to be significant years in bringing greater clarity on important legal, regulatory and commercial questions for the sector. This must be delivered as soon as possible to facilitate the earliest possible delivery of these strategically important projects, and allow Ireland comply with its 2030 targets.
John Dallas, Partner (Energy and Infrastructure), A&L Goodbody
Alison Fanagan, Consultant (Planning, Environmental and Offshore Consenting), A&L Goodbody
ALG's offshore wind team comprises lawyers across a range of specialist areas including offshore consenting, planning & environmental law, energy regulation, construction, maritime law, procurement and finance.