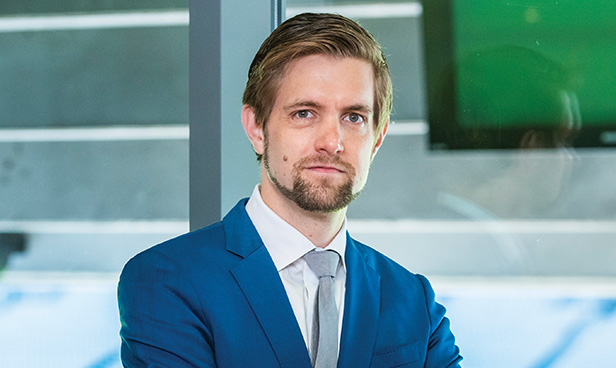 Change is impacting on the international automotive sector at an exponential rate, according to Markus Wilthaner, Associate Partner with McKinsey & Company. The change is taking place on a push/pull basis, with manufacturers developing new technologies in response to a growing demand for these changes at consumer level.
In this context, Wilthaner confirms that 60 per cent of car manufacturers intend to have some form of autonomous vehicle on the market by 2025, saying: "Back in 2016 only 1 per cent of all vehicle sales came equipped with any form of autonomous driving capability.
"Currently only 5 per cent of cars sold around the world have electric vehicle powertrains. However, we now know that 50 per cent of the new models developed up to 2021 will have this facility. We are also seeing massive consumer shifts in the areas of in car connectivity and shared mobility."
Wilthaner admits that exponential technological progress, combined with disruptive social dynamics, make forecasting the speed and magnitude of change difficult. "And this is the very position that we find ourselves in at the moment, where the automotive sector is concerned," he says. "However, decarbonisation is one of the key challenges of energy transition."
Wilthaner explains that hydrogen has a key role to play as the transport and automotive sectors face up to the challenge of reducing their greenhouse gas emission levels. He speaks of the role of the various technologies available now and into the future, depending on two parameters: weight and the distance to be travelled.
"For average-sized vans and cars travelling relatively short distances, battery power may well be the best option," he says. "Some smaller electric vehicles are already cost comparable with those fuelled by a traditional combustion engine. This trend will develop further during the period ahead. For buses, coaches, trains and heavy good vehicles, hydrogen will be the fuel of choice."
Wilthaner adds that synthetic biofuels will be required to power shipping and aeroplanes into the future, before continuing: "The momentum for global hydrogen deployment has been accelerating, on the back of four major factors. These are: a strong push to limit carbon emissions; the falling costs associated with renewables and electrolysis; industry alliances; and a strategic push in national roadmaps."
Wilthaner goes on to point out that renewables' costs have fallen faster than expected over the past decade. Where solar is concerned the cost reduction is in the region of 80 per cent.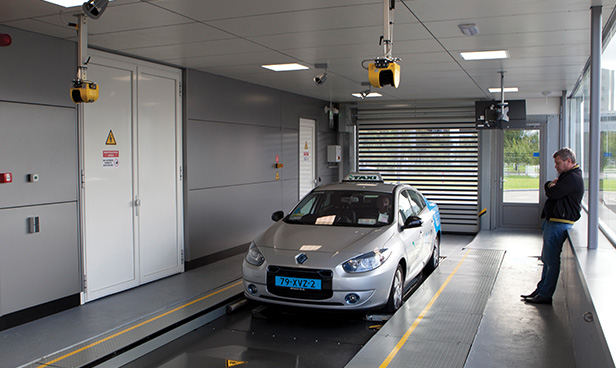 "Hydrogen can store more energy in less weight, making fuel cells suitable for vehicles with heavy payloads and long ranges."
"Approximately 70 per cent of electrolysis-based hydrogen costs are dependent on the energy price," he says. "We are now expecting 650MW of electrolysis capacity to come on stream by 2025. This represents a factor of 35 increase in the output predicted back in 2015."
The McKinsey & Company Associate Partner predicts a significant reduction in hydrogen prices over the next decade. This will include a 40 per cent reduction in the actual production costs, a 50 per cent reduction in distribution costs, and an 80 per cent reduction in the costs associated with a refuelling station.
"By 2030 it is anticipated that the number of hydrogen refuelling stations will increase across China, the United States, Japan and South Korea from the current figure of 1,000 up to 8,500," he says. "Battery powered electric vehicles exhibit higher overall fuel efficiency as long as they are not too heavy due to large battery sizes, making them ideally suited for short-distance and light vehicles.
"Hydrogen can store more energy in less weight, making fuel cells suitable for vehicles with heavy payloads and long ranges. Faster refuelling also benefits commercial fleets and other vehicles in near-continuous use."­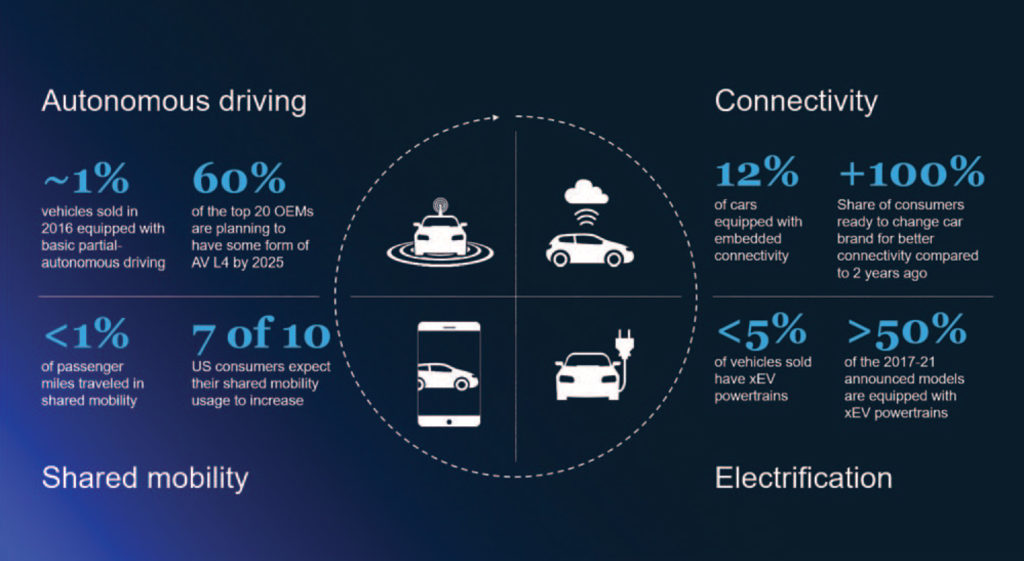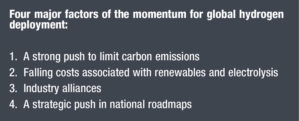 He explains that hydrogen has four key decarbonising end uses across the energy sector. It can help decarbonise transport, industrial energy usage plus building heat and power. In addition, the gas can serve as a renewable feed stock across the board.
"Hydrogen can also be included in Europe's gas grids at levels of up to 10 per cent," he adds. "So, its use as an agent to decarbonise heat is already apparent."
However, transport is the area that Wilthaner sees the big breakthrough for hydrogen over the coming years. He explains that there will be 6.5 million hydrogen powered vehicles operating internationally by 2025. He also predicts that hydrogen transport vehicle options will reach total cost of ownership (TCO) parity with their diesel counterparts by 2025. This figure comes in at €1.30/kilometre and comprises toll charges, maintenance costs, fuel consumption, vehicle depreciation and driver costs.
It has been projected that, by 2050, hydrogen-powered fuel-cell vehicles could constitute up to 20 per cent of the total international vehicle fleet, in other words some 400 million cars, 15 million to 20 million trucks, and around five million buses. Within this scenario, hydrogen would play a larger role in heavier and long-range segments and hence contribute around 30 per cent – higher than its share due to longer distances driven and lower fuel efficiency in these segments – to the total emission-abatement target for the road-transport sector.
However, Wilthaner also believes that hydrogen can play a role in powering trains. He points out that the gas forms a viable alternative for trains at lower utilisation rates. He details a specific case study where a cost benefit analysis was carried out, centred on four trains with a 150-passenger carrying capacity, going back and forth on a 100km length of double track, each completing 12 trips per day.
"The costs of operating the trains on a hydrogen basis were 55 per cent of those attributed to diesel," he says. "But this is no longer theory. It is actually happening courtesy of two hydrogen powered trains operating in Germany. They came on stream last autumn. An additional 43 trains of this type have been commissioned and will see service by 2023."
The hydrogen trains in question are powered by fuel cells that produce electricity through a combination of hydrogen and oxygen. This process leaves steam and water as the only emissions. Excess energy is stored in ion lithium batteries onboard the train.
According to Wilthaner, the future development of hydrogen-powered technology will depend on a tripartite effort on the part of governments and the private sector.
"It's all about scaling up. Governments around the world must introduce the required enabling regulations; we need the required research and development while the private sector must invest in the quick wins that are out there right now," he concludes.