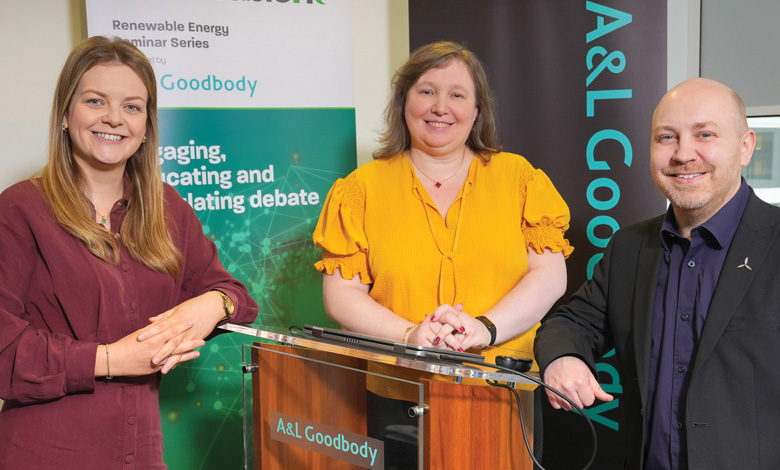 RenewableNI says radical reform of the planning system is needed
30th May 2023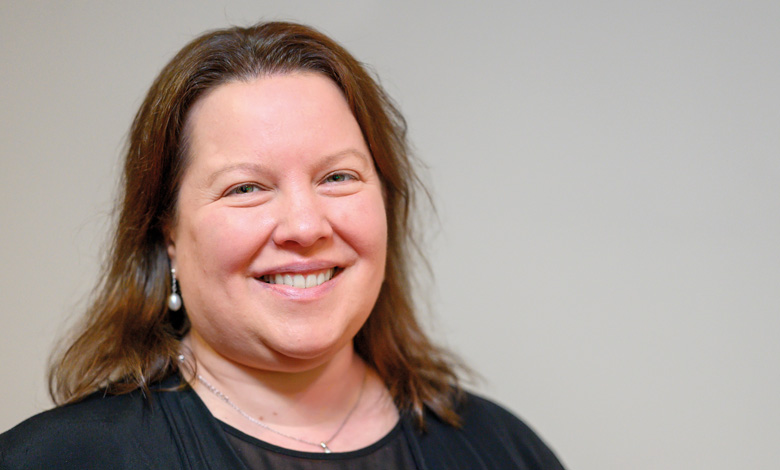 Short term gas outlook in Europe
30th May 2023
In the first of a three-part series, Consumer Council Chief Executive, Noyona Chundur, explains how the organisation's research programme captures consumers' needs, attitudes, and experiences of the energy transition to inform industry and policymakers and aid the delivery of a sustainable energy future that works for everyone in Northern Ireland.
What is the role of the Consumer Council?
Governments across the world, including our own, are moving forward with commitments to meet ambitious net zero targets by 2050 to avert a climate emergency. The impact of these challenging targets on society and consumers are yet to be fully understood but it is clear the transition to net zero will significantly impact consumers in the coming decades.
The Northern Ireland Executive's Energy Strategy provides a strong grounding to address this challenge as it places consumer needs at the heart of the energy transition; without understanding consumer needs and addressing them we will not meet Northern Ireland's carbon reduction ambition.
The Consumer Council is Northern Ireland's statutory consumer body, working to promote and protect the interests of consumers.The Consumer Council's contribution to ensuring we meet our goal is to provide detailed evidence that enables policymakers and the energy sector to establish appropriate energy transition pathways while meeting the energy needs of the population sustainably and cost-effectively.
Attitudes to energy transition
The energy transition has the potential to disrupt the lives of every citizen and its outcome will define life prospects locally and globally.
Therefore, we will travel this journey with consumers, undertaking annual research to ensure we can provide a contemporaneous picture of their experiences.
In doing so, we will be equipped to provide policymakers and the energy and transport sectors with the insights they need as they act to facilitate the energy transition. Deep understanding of consumers' needs will be essential to the success of the energy transition because, as our research highlights, significant barriers to individuals' energy transition remain.
As experts in the field of consumer research, regularly carrying out research and face to face engagement with consumers, the Consumer Council is perfectly placed to undertake this work.
In our first annual 'Attitudes to the Energy Transition' research study, we represent consumers on one of the most important issues that they will experience in their lifetime. Energy transition will mean significant changes to how people live, eat, travel, and heat their homes, and it is crucial that the consumer insights we capture inform decision making.
The knowledge gap
Our critique of transition planning to date is that emersion in technical plans to tackle the climate challenge has left little space to consider the holistic needs of the consumers who will be asked to implement many of the actions sectoral strategies seek to address.
In that regard, more work is required to aid consumer understanding of the challenge ahead. For example, three in 10 consumers report having no understanding of what the term 'net zero' means. Meanwhile, not much more than half of consumers (54 per cent) are aware that the Northern Ireland government is aiming to reduce greenhouse gas emissions to net zero by 2050 and three in 10 people are unaware of the planned phase out of combustion engine cars by 2035.
"Deep understanding of consumers' needs will be essential to the success of the energy transition."
Closing this knowledge gap between the energy and transport sectors and the consumer is key to bringing consumers along on the energy transition journey.
More positively, our research finds eight out of 10 consumers support the use of renewable energy to provide electricity, heat and transport, four in 10 are already driving less, and seven out of 10 consumers have started saving energy at home. Consumers understand the importance of energy transition and show a willingness to make change.
Cost fears
Consumers report fears over the cost of the energy transition. Our research indicates over half of the population is likely to update or improve the energy efficiency of their home, through measures such as insulation, draught-proofing, or new windows.
However, of those who said they are unlikely to do this, cost was the main reason. 52 per cent of people said they would like to make improvements to their homes, but simply could not afford to do so. Incentives and grants will play a crucial role in addressing these cost-related concerns and enabling our citizens to make necessary household and lifestyle alterations.
Solutions
Consumers tell us that simple solutions will be the successful solutions and behavioural change should not be demanded without first providing appropriate support, incentives and a safety net.
Over half of consumers support the building of new infrastructure in their local areas to facilitate greater use of renewable energy. However, the research showed that methods such as placing higher taxes on petrol and diesel cars, or bans on burning fossil fuels, would be less welcome.
It is essential that we achieve a just and fair transition by ensuring affordability, security of energy supply and protection for all consumers, particularly our vulnerable citizens and as such, net zero must come about through the development of a sustainable energy future that works for us all.
We believe that achieving net zero emissions from energy is essential for long-term consumer protection. We will continue to play our part, working with partners to support consumers and bring about positive change. We support the Northern Ireland Executive's Energy Strategy and climate change ambitions for a carbon neutral economy and are committed to working in partnership to deliver it, and the consumer education, support and empowerment needed to help our citizens with this transition.
To read the 'Attitudes to the Energy Transition' report visit: www.consumercouncil.org.uk