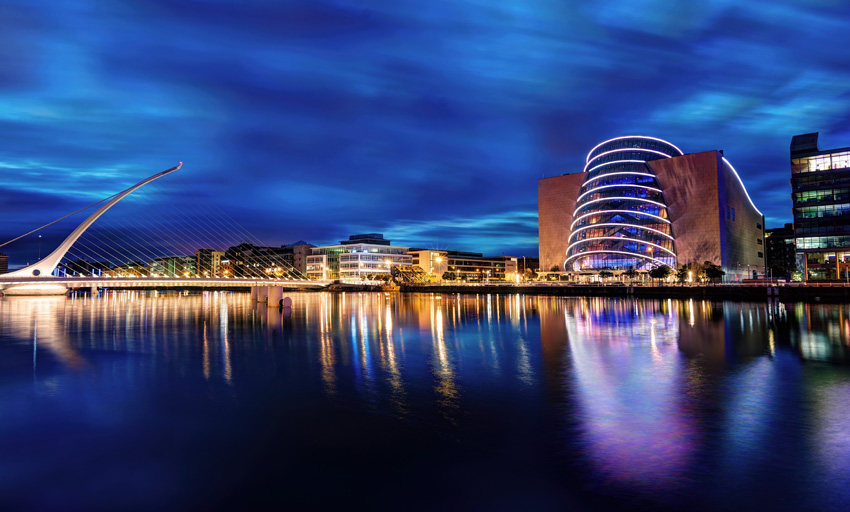 Hitachi Energy: The future is electric
5th January 2023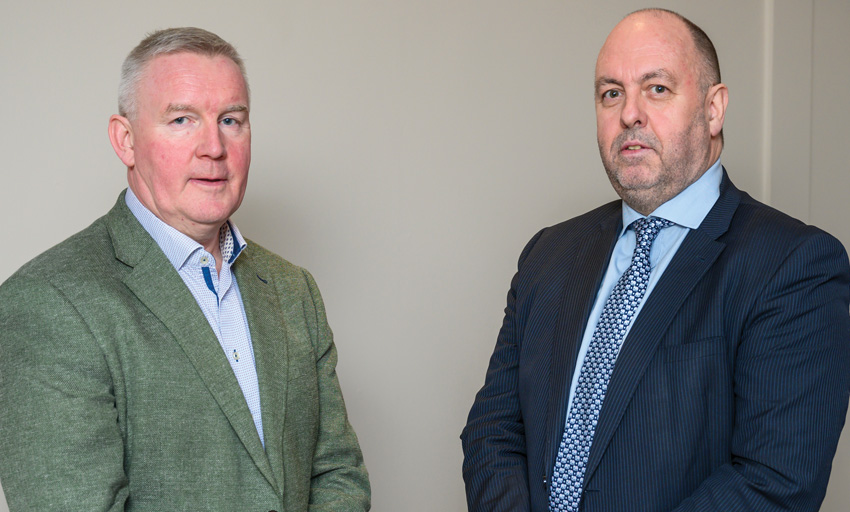 Offshore wind: The next frontier in energy security
5th January 2023
A Center for European Policy Analysis (CEPA) report on the security of Ireland's energy supply has determined that, in the event of low wind speed, the State will be vulnerable in terms of renewable energy supply. As such, the development of indigenous renewable energy sources and storage facilities is crucial.
Currently, Ireland has a strong scope for expansion in wind energy, with installed onshore wind capacity currently supplying 32.5 per cent of Ireland electricity, alongside plans to ensure that offshore wind accounts for 7GW of Ireland's energy supply by 2030.
However, with the current lack of storage capacity for Ireland's wind energy supply, challenges can be presented in the event of a lack of wind. This is further exacerbated by a reliance on the UK for an adequate supply of natural gas, the primary source for Ireland's electricity system.
Ireland has had two indigenous sources of natural gas, Kinsale and Corrib. However, Kinsale ceased production in 2020 having depleted its resources, and Corrib is predicted to deplete its resources at some point in the middle of this decade. However, Tom O'Brien, Managing Director of Nephin Energy – which holds a 43.5 per cent interest in the Corrib Gas Field – has stated that Corrib could be repurposed as a hydrogen supplier in the event of a transition to green gas in the system.
Developing indigenous renewable energy sources is the key to reducing reliance on the UK and the European mainland and will provide Ireland with a pathway to energy security.
Potential supply shocks
The main potential supply shocks to the energy sector in Ireland are, crucially, factors which would likely also affect neighbouring countries, meaning that if Ireland is facing a shortage in its energy supply, the countries upon which it will be reliant, namely France and the UK, will have similar problems in ensuring their own respective energy security.
These factors are both weather-related: namely unexpectedly low ambient temperatures and low wind speeds.
Low temperatures naturally cause a spike in energy demand, meaning that there is even more pressure to ensure adequate supply. However, in the event of low ambient temperatures, the report states that the efficiency of heat pumps will be significantly reduced, thus requiring a surge in electricity usage to produce the same amount of heat which would have been supplied through gas.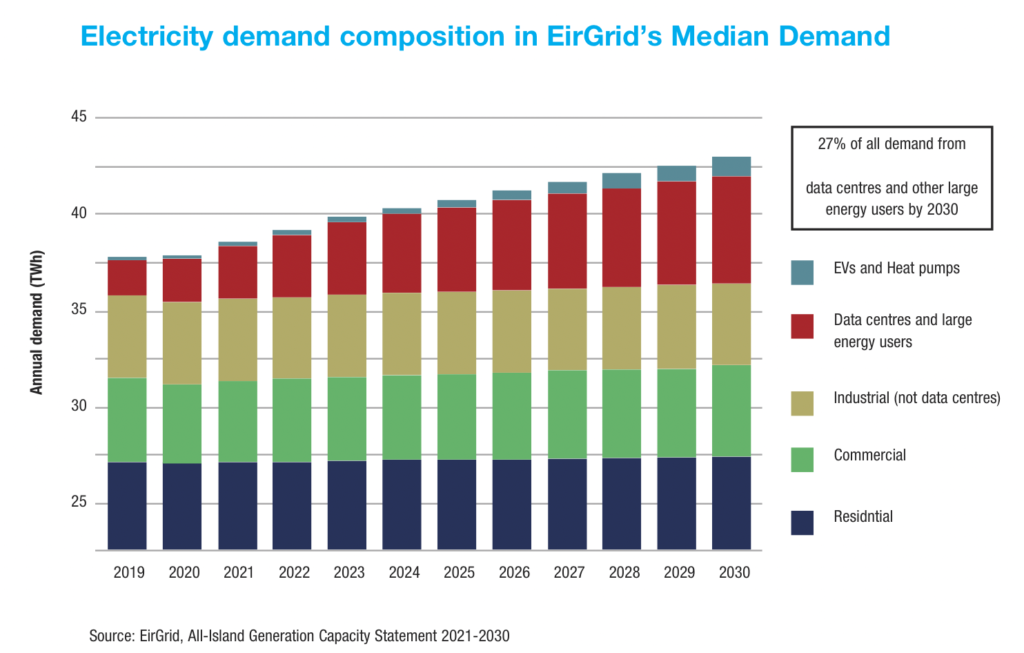 "Unexpected low temperature may also mean higher gas demand in the UK and most of north west Europe (NWE) because temperature is highly correlated within NWE, UK, and Ireland. A prolonged cold snap will likely affect most of NWE and Ireland. This means higher energy demand (either gas and/or electricity) for space heating across NWE and hence risk of lower gas and electricity import availability for Ireland," the report states.
The significance of a diverse set of energy sources is underpinned by the risk associated with low wind speed, which naturally drives up demand on the gas sector. Since this sector is set to become ever more reliant on France and the UK, the development of storage facilities for energy produced by Ireland's wind resources will be necessary to ensure that the State's energy security is not harmed by externalities.
The report states that the consequences of low wind speed will be "reduced electricity imports, because if there are low wind speeds wind in Ireland, there will likely be low wind in the UK with a lag of between four and five hours". It adds that the Celtic Interconnector, if completed, will not be an adequate back-up source due to the similar problem which would be posed to France's energy supply in this event.
In the event of both weather factors taking place, the report explains that "low wind and low temperature will drive higher gas demand in both the residential and power sector and, as electrification of heat progresses, it will also drive higher demand for electricity".
These impacts on Ireland are amplified by the regional correlation of weather events which could result in higher energy demand in neighbouring countries.
Geopolitics
Meanwhile, the report states that the UK's relative insulation from Russian natural gas exports has the knock-on effect of securing Ireland's gas supply, regardless of the EU's REPowerEU strategy to curtail the usage of Russian gas.
However, interconnection to the European mainland means that Ireland could become more exposed to geopolitical shocks as it becomes more aligned with the European energy market.
While the report does not determine the best way of ensuring Ireland's energy security, instead presenting several challenges and outlining Ireland preparedness in each scenario, the main vulnerability for Ireland's energy supply is ensuring that the future rollout of renewables is managed with a storage system which does not leave Ireland vulnerable to factors such as bad weather.
The potential for renewable energy is that Ireland, as an island in the windy North Atlantic, has the potential to develop enough wind energy to supply the State's demand seven times. Combined with net zero commitments, the natural conclusion to be drawn from the report is that a diverse portfolio of energy supplies will ensure that the State has a secure energy supply whilst mitigating against potentially challenging natural circumstances.