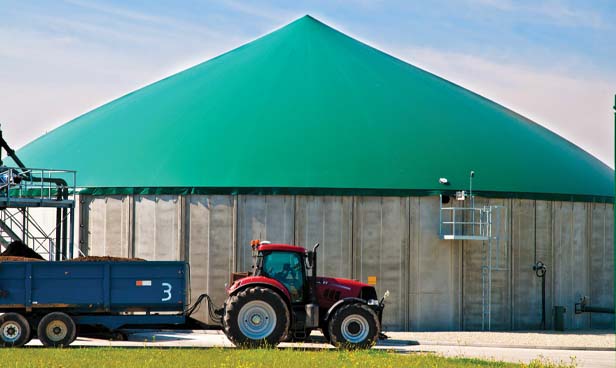 The future of anaerobic digestion in Ireland
5th October 2021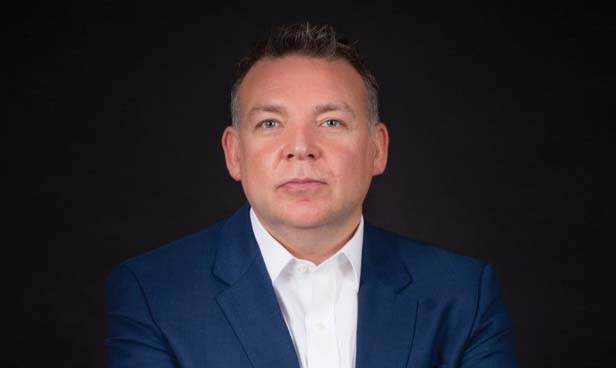 Supply of energy a concern
5th October 2021
At the forefront of Ireland's journey towards a more sustainable future is Cork-based renewable energy developer, DP Energy.
The company, based in Buttevant, County Cork, is led by co-founders Maureen and Simon De Pietro, a mother and son partnership.
DP Energy has a 30-year history of developing renewable energy assets worldwide including projects across Ireland, the UK, Canada and Australia. Currently, the company has a global portfolio of over 5GW projects spanning onshore wind, solar, offshore wind, and ocean energy technologies.
It was Blue Planet, the 1990 IMAX film which was a 'lightbulb moment' for the De Pietros, with the film depicting the fragility of the planet's ecology and climate. For them, it was evidence of the damage caused by deforestation, pollution and in particular carbon emissions.
Since then, the De Pietros have grown DP Energy into a leader in the Irish and global renewable energy sphere.
In addition to being CEO of DP Energy, Simon is also Co-President of Ocean Energy Europe, a Board member of Marine Renewables Canada and a member of the Wind Energy Ireland Council.
Combining the talents of Buttevant and Bilbao
Earlier this year, DP Energy entered into a joint venture with global renewable energy leader Iberdrola to develop DP Energy's 3GW Irish offshore wind portfolio. Both companies are focused on decarbonisation, and ultimately achieving a genuinely green economy.
The portfolio consists of three offshore wind projects, each with potential capacity of 1GW. This includes the Inis Ealga Marine Energy Park off the south coast of Ireland and Clarus Offshore Wind Farm off the coast of Clare, with both utilising floating technology. The third project is Shelmalere Offshore Wind Farm off the east coast, utilising fixed-bottom technology.
Upon completion, each project will provide enough clean green energy to provide electricity for up to one million Irish homes every year.
DP Energy is already partnered with Iberdrola on its hybrid 320MW wind and solar Port Augusta Renewable Energy Park currently under construction in South Australia.
Achieving Ireland's climate objectives
In order to achieve Ireland's targets to reduce CO2 emissions by 51 per cent by 2030 and achieve net-zero by 2050, the transition to renewable energy is key.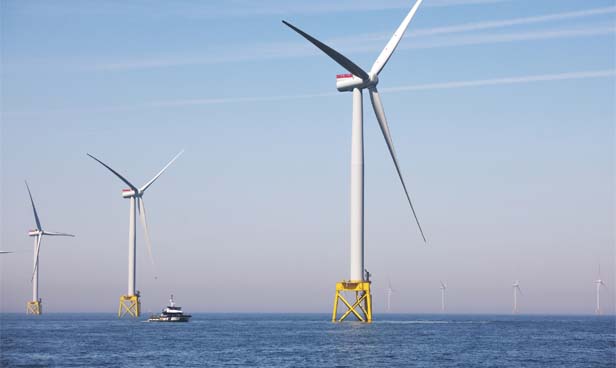 The Climate Change 2021 report recently issued by the International Panel on Climate Change (IPCC) painted a stark picture of the world's climate crisis and the urgency of the need to accelerate decarbonisation. The development of renewable energy plays a critical role in the stabilising of the earth's climate. Further reporting by the Environmental Protection Agency, The Marine Institute and Met Eireann echoes the IPCC report supporting the importance of renewables in the race for climate stabilisation. DP Energy, through its development of onshore and offshore projects, aims to play a significant role in helping to realise Ireland's ambitious carbon reduction targets and play a part in global decarbonisation objectives.
Onshore wind and solar
Whilst large scale offshore wind projects can deliver significant volumes of renewable energy and has a huge role to play in our future energy mix, onshore wind and solar PV also have a parallel role to play in the race to decarbonise. DP Energy is developing both 'offshore wind scale' multi hundred MW wind and solar projects onshore in Australia and Canada (including a 450MW wind project in mid Queensland, and a 325MW solar project in Alberta) and smaller distribution scale projects (sub 50MW) across both of these markets. DP Energy believes there is a need for a balance of generation asset sizes at different levels within the electricity network and a balance of technologies. At a smaller scale, DP Energy is actively supporting the proposed Buttevant Solar Farm, a 5MW community led project. Such local renewable projects enable people to engage directly with the technology, and contribute directly to our mutual decarbonisation goal and should be an important part of the renewables mix.
Policy, a step in the right direction
2021 has seen major development in Irish policy, in particular with the Maritime Area Planning Bill recently published, along with the National Marine Planning Framework. DP Energy welcomes this much called for reform of marine governance which gives clarity to a new consenting procedure for foreshore licences and offshore infrastructure planning. The establishment of the Marine Area Regulatory Authority (MARA) will further provide the clarity of process and transparency needed to enable the push towards Net Zero by 2050.
Ocean energy
DP Energy has taken a similarly early position in ocean energy, as it did in with wind in the early 1990s and, as the technology matures, the company sees significant future opportunities for wave energy, particularly on Ireland's west coast.
DP Energy's first ocean energy venture, the Uisce Tapa tidal project located in the Bay of Fundy, Nova Scotia, is expected to enter construction in 2023. DP Energy has recently signed a Joint Development Agreement for the project with two significant Japanese companies, Chubu Electric Power and Kawasaki Kisen Kaisha (K Line). The 9MW project utilises the 1.5MW Andritz tidal turbine technology already demonstrated in Scotland and is expected to deliver predictable energy (independent of wind and sun) for many years.
The Uisce Tapa project reinforces DP Energy's position as a leader in the implementation of innovative new renewable energy technologies and is an essential learning step leading to commercial scale projects in Europe, Canada and elsewhere. This includes its broader plans for developing wave energy in parallel with floating wind technology off the West Coast of Ireland.
Beyond simple generation
Beyond the development of standalone wind and solar generation assets, DP Energy is an enthusiastic believer in blending multiple renewable technologies into hybrid systems (such as wind/solar and wind/wave). This maximises the grid integration potential of the technologies and increases the value of the power to the system. Improving the generation profile with blended technologies naturally leads to the addition of energy storage (such as pumped hydro, battery storage) to shift the generation and shape the profile (as well as provide other system services). The use of conversion technologies such as hydrogen further enhances this by not only providing a long-term storage solution but also an alternative means of energy distribution or export.
The DP Energy team in Ireland has expanded significantly over the past 24 months, both to deliver its Irish offshore development ambitions and to support its broader goals across the other jurisdictions in which it operates.
Conclusion
DP Energy has been an early mover in onshore wind energy in Ireland since the 1990s and is enthusiastic to continue to support the acceleration of Irish renewable energy through its offshore wind plans with Iberdrola. Ultimately, DP Energy anticipates Ireland will become not only self-sufficient in energy thus increasing our energy security, but also a major exporter through electrons and also hydrogen. This small island has significant potential with its vast offshore resources to punch well above its weight in terms of contribution to world carbon reduction.
More information can be found on www.dpenergy.com.