France's Ambassador to Ireland, Jean-Pierre Thébault, believes climate change represents an opportunity for Ireland and France to work together.
"The COP 21 agreement will bear fruit because 180 countries are signatories to the deal," said Thébault. "Individual nation states must now demonstrate their commitment to the principles endorsed last December in Paris. And, in this context, Ireland must ratify the treaty as a matter of priority."
He added: "Ireland and France can work together to fight the issue of climate change. We are already doing this. But we can build on these foundations for the future. France has taken the combined issue of climate change and energy very seriously.
"Inter connected markets and information sharing can make the difference in the future, as will be the production of energy on a sustainable basis."
Thébault highlighted the bilateral academic and professional exchanges agreed between France and Ireland in April 2015. He said these must be reflected within all levels of society including industry, NGOs and universities.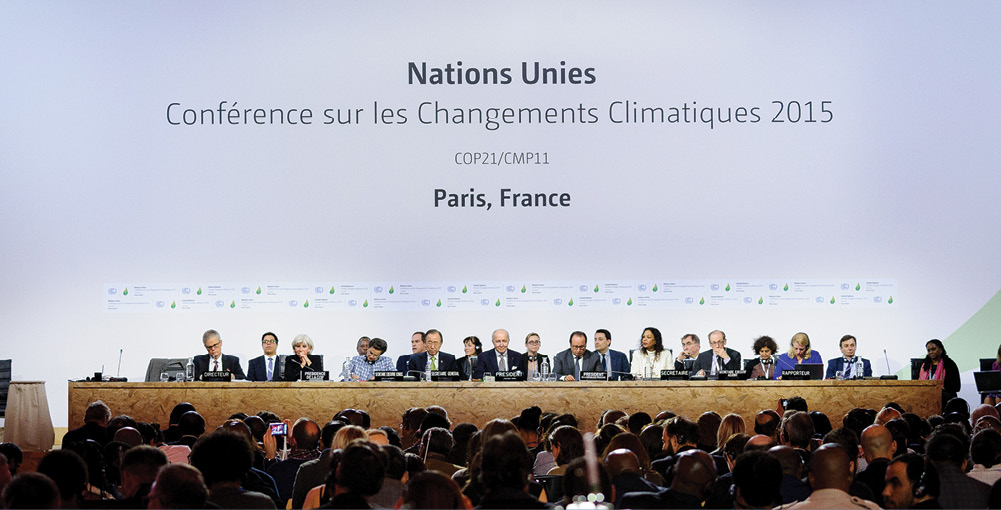 "Ongoing interaction between French and Irish research bodies is crucial for the future."
"A number of new initiatives have already been formulated between Ireland and France in the interim period," he stressed. "New research and development will make the crucial and all-important difference, when it comes to developing new technologies that will mitigate the impact of climate change. In my opinion, 90 per cent of what can be discovered has yet to be discovered."
The Ambassador believes that innovation across many sectors will flow from the co-operation that now exists between France and Ireland.
"This is particularly the case where renewables are concerned," he commented.
"Wind and marine have a common cause between France and Ireland."
Thébault also highlighted Agreement between the Sustainable Energy Authority of Ireland (SEAI) and its French counterpart in November 2015.
"Ongoing Interaction between French and Irish research bodies is crucial for the future," he explained.
"Where training is concerned, the EU's Horizon 2020 is already bearing fruit. Approximately 40 per cent of Irish successes involve co-operation between universities based in Ireland and France.
According to Thébault the biggest game changer is the development of the Celtic Inter Connector.
"It will be 600km in length and should constitute the longest underwater inter connector in Europe. It will have a capacity of 700MW with energy flow allowed in both directions," he said.
"The project horizon takes in the period 2022 to 2025. I sincerely hope that the strategic decision on the second phase will be taken very shortly," he said.
"The good news is that French and Irish companies are already co-operating across a wide spectrum of activities. We need to build on this for the future. Open Hydro is great example of Ireland developing marine energy partnerships with France. The project entails an R&D partnership between the start-up Irish business Open Hydro and its much larger French counterpart DCNS. If successful, it could pave the way for underwater ocean energy becoming a real player within the European economy.
"Oceans represent an almost limitless resource of silent, invisible energy, the harnessing of which has a minimal impact on the environment."
The ambassador said that electric cars are set to make a big impact in Ireland.
"The target is for 10 per cent of the Irish fleet to be electric by 2020. The French car manufacturer Renault has invested heavily in developing this sector of the market over recent years and the technology is still in its infancy."
He concluded: "The doors of the French embassy in Dublin are always open to Irish companies seeking to develop business opportunities in France."