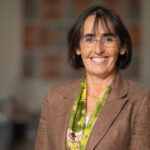 Meeting the Global Methane Pledge through biogas
9th October 2023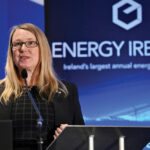 Scotland's hydrogen journey
9th October 2023
DP Energy is bringing communities on the journey towards a world fully powered by renewable energy.
For over 30 years, DP Energy has worked closely with local, rural, indigenous, and coastal communities worldwide while developing large-scale, 100 per cent renewable energy generation projects. Developing a relationship with such communities is key to any project's success, with each side working closely together to achieve the ultimate goal, a world fully powered by renewable energy.
The world is currently on a shared, and very urgent journey, to mitigate the increasing impacts of climate change, and communities are playing their part by facilitating and supporting access to the world's most abundant renewable energy resources located on their lands, as well as sharing the wisdom and values they have learned over the years.
DP Energy's journey to date
DP Energy is a Cork-based company that develops renewable energy projects across the world using only the most sustainable and environmentally responsible methods and technologies. The company has an immediate pipeline of over 9GW of both onshore and offshore wind, solar, and ocean energy projects across Ireland, the UK, Australia, and Canada. DP Energy is actively exploring a number of new technologies, with a focus on battery storage and green hydrogen production. It is also researching opportunities in international markets, aligning with an overall growth strategy that will see the company move into new jurisdictions over the next few years.
"Engaging with local communities throughout the development of renewable energy projects contributes to community needs and preferences being taken into consideration, and increases cooperation and buy-in from stakeholders and residents."
Community engagement
Availability of natural resources, grid connection proximity, land availability, and environmental constraints are all aspects taken into consideration for site selection. However, at DP Energy, a key aspect of selecting a location for a renewable energy project is actively involving members of the community in decision-making processes by providing them with a platform to share their opinions and ideas. This creates the opportunity to work towards achieving a common goal, the construction of the development to achieve a world fully powered by renewable energy.
"When engaging with stakeholders and local communities, honesty, openness, and understanding are at the core of discussions and decision making around renewable energy sources."
Project transparency through a range of communication platforms such as open houses, information evenings, and project websites is essential. DP Energy recently carried out an open house information evening in Goldboro, Nova Scotia, Canada, for its Nova East Wind project, a joint venture partnership with SBM Offshore. The open house consisted of a range of information boards, and although only at the early stages of development, any information that was available was shared with the local community.
Sustainability and combating climate change
Sustainable living, working together and community values are at the centre of the communities that companies like DP Energy collaborate with. Over the years, we have encountered a number of learnings that stand out when it comes to working together to helping combat the climate crisis:
1. Managing and using finite resources effectively and sharing these resources is at the core of tackling the accelerating climate crisis.
2. Working together is a necessity, not an option, as not being aligned and working in different directions becomes challenging for all.
3. Without a community built on openness and respect, achieving anything significant, including adapting to change, becomes difficult.
Education and awareness
Knowledge is power and at DP Energy educating people in the community about renewable energy is crucial for the world's sustainable future. Leaders, decision-makers, and young people, as our future workforce, have the potential to bring about positive change in the energy sector and reduce carbon emissions.
To facilitate this skills pipeline, DP Energy has, over the past few years, worked with STEAM Education Ltd as part of their engagement programme in over 20 schools along the south and east coast of Ireland. Working in tandem with their joint venture partners, Iberdrola Renewables, the focus is on educating Ireland's youth about climate change, renewable energy, and how future generations can be part of the transition through two activities: 'Engineering in a Box' and 'Climate Action in a Box'.
Just as important, however, is educating older generations who may not have yet come across alternative energy sources and their benefits. For generations, communities have relied on fossil fuels such as oil and coal and may not have the willingness to adopt sustainable practices to significantly reduce carbon emissions. Open forms of communication and engaging by listening to concerns or issues contributes to older generations coming on board for the development.
Ultimately, change is coming. If we do nothing, climate breakdown will bring new and very negative consequences for us all. The alternative is to accept the changes that adapting to a net zero world requires.
To do that, we will all have to work together to create a new reality. This involves being respectful, transparent, positive and constructive in engagement, being open to alternative viewpoints, understanding that compromise is necessary, and that democratic decisions must be respected. If we act decisively together, it will be for everyone's benefit.

E: info@dpenergy.com
W: www.dpenergy.com