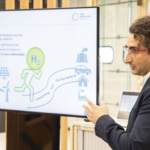 Ireland's gas network to play a crucial role in our green hydrogen evolution
30th August 2023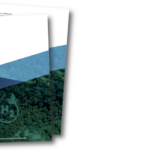 National Hydrogen Strategy published
30th August 2023
Caroline Kuzemko, Reader in International Political Economy at the University of Warwick and co-chair and co-founder of the European Consortium for Political Research (ECPR) Research Network on Energy Politics, Policy, and Governance, speaks to eolas Magazine about how energy policymakers have responded to the Russian invasion of Ukraine.
It is, Kuzemko says, "self-evident" that we are now interpreting the world as one where geographic borders "matter a bit more", there is a "little bit more competition" and a "little bit less cooperation" between countries in the wake of Russia's invasion of Ukraine and the subsequent scramble to secure national energy futures. Not least, as outlined in the research paper, Russia's war on Ukraine, European energy policy responses and implications for sustainable transformations, published by Kuzemko and colleagues, as the EU's REPowerEU strategy pledged to wean Europe off of its reliance on Russian fossil fuels.
"We think of energy policy as being set to meet multiple goals," she says. "Historically, through the start of the last century when inanimate forms of energy became so important for modern living, security was obviously the goal. In the post-war period, the question of access and energy equity became increasingly important. In the latter part of the last century and the beginning of this century, sustainability gained an increasing foothold on energy policy agendas and now is a firm goal of energy policy.
"I would suggest that the question of social justice has now added another dimension to energy policy. The question of who governs, whose voices are represented, and who is involved in the generation of energy have become important because renewables, given their distribution, change this up. It is in the balancing of these goals that we will be able to deliver lasting change, where citizens are bought in, engaged, and become part of the process will be key to keeping climate mitigation on political agendas."
Energy security has returned to the fore as the main concern as EU member states have cut their supplies of Russian fossil fuels, an "immense task". "I find it interesting as an academic that we are so used to historically thinking about producer nations wielding the energy weapon, but we have seen the EU turn that on its head a bit and use demand reduction as a policy tool," Kuzemko says. "The focus on reducing fossil fuel imports from Russia has meant an increase in EU joint gas storage, an uptick in acting with solidarity – which has been a real issue because member states have wanted to hold onto national control of energy traditionally."
The move away from Russian fossil fuels has led to a diversification of supplies, with new infrastructure being built in Europe to facilitate the importation and regasification of LNG from the US, for example. "Most interesting", Kuzemko says, is the "rethinking of the place of renewables".
"We are so used to historically thinking about producer nations wielding the energy weapon, but we have seen the EU turn that on its head a bit and use demand reduction as a policy tool."
Caroline Kuzemko, University of Warwick
"Those of us who have been thinking about climate change for a while now will be familiar with arguments that renewables are less reliable and resilient, but this re-emphasis on homegrown energy and energy independence means that renewables are now seen as a solution on both the sustainability and security sides," she says.
The Intergovernmental Panel on Climate Change has stated that global emissions must peak by 2025 and reduce by 43 per cent by 2030 if current climate goals are to be met, a "tall and urgent order" that Kuzemko says has had interesting implications for energy policy and sustainability.
"Clean energy and energy saving are two of the pillars underpinning REPowerEU and there have been some great success stories there and some quite huge revisions of North Sea wind targets that are very interesting. I particularly noted in terms of encouraging more investment in renewables the temporary relaxation of state aid rules in the EU and on the planning side, the notion of renewables as being in the overriding public interest," she says.
"On the demand side, the decision to put in a mandatory target to reduce electricity demand at peak times was very innovative. Obviously, this was temporary, and it ended in March 2023, but it will be interesting to see if it the kind of thing that happens again in winter 2023/2024 and further out, because a smaller electricity system is a cheaper one."
While there have been positives in boosting the production of clean energy, Kuzemko states that the complications have come in the phasing out of fossil fuels and the knock-on effects of Europe's increasing consumption of LNG.
"A completely unintended knock-on consequence of the EU entering into global LNG markets in a much larger sense has meant that there has been less LNG available for developing economies, some of which have been priced out of the market," she states.
"In some developing economies like Pakistan and Sri Lanka, where the move towards gas to replace coal was being made, there has now been a move back towards coal. In China's 2023 strategy, for the first time in a long time, there was real emphasis on coal on security grounds. This clearly poses questions about emissions.
"To get the world to net zero or the 1.5oC target, everybody must be involved, and by that, I mean all countries in the world. In terms of energy equity, there are implications tied up in keeping the lights on in Europe. There is also the question of equity in terms of the allocation of unburnable carbon; it has been agreed at UN COPs that certain parts of the world, mainly the global north, are more responsible for emissions and have more capability to bring those emissions down. Research around the equitable allocation of unburnable carbon suggests that it should favour the global south, but what we have been seeing is the UK and Norway increasing output and using what is going on at the moment to announce new extraction plans for oil and gas."
Concluding, Kuzmemko reflects on how "social justice has been part of what the EU has been doing in energy policy" and how measures such as the 2019 Clean Energy Package included provisions for more public engagement and more bottom-up cultivation of sustainable energy such as solar panels. "I find it very interesting that, at the Commission and member state level, there is clear commitment – and this may be a continuation of the Covid crisis – for governments to step in and deliver social goals and also now to deliver on sustainable energy," she says.