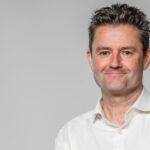 A route to market
9th October 2023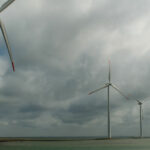 Towards an enduring offshore regime
9th October 2023
Calor understands the importance of providing reliable, efficient energy for its customers and giving them choice from a range of energy solutions to fit different needs and budget preferences.
Calor has worked with Irish builders, architects, and specifiers for decades to assist them in ensuring that their customers have a flexible and reliable energy solution at their disposal.
With homes and businesses now being designed for greater energy efficiency and lower environmental impact, Calor's LPG and Futuria gas, BioLPG, are the ideal solution for developers, architects, and specifiers to consider when planning their next building project.
LPG is suitable for both commercial and home heating systems and a range of household appliances. It offers instant and controllable heating and hot water on demand. This premium energy source is a popular choice in industry, agriculture, and hospitality sectors.
Calor works with all types of businesses, small and large, to create tailored solutions for their energy and sustainability needs. Calor LPG's lower carbon emissions and reduced air pollutants compared to coal and oil have already made it an appealing choice for those looking to make a positive impact. By choosing to use LPG, businesses can avail of CO2 savings of over 15 per cent in comparison to heavy fuel oil.*
The transition from LPG to Calor Futuria gas, BioLPG, takes the sustainability journey even further. Calor has been working hard to develop a range of energy solutions for homes and businesses across Ireland through its Futuria range of sustainable energy products. Calor Futuria gas offers an even lower carbon footprint than regular LPG. It is made from a blend of wastes, residues, and sustainably sourced materials and performs the same as conventional LPG.
This flexible energy solution is stored in the same way as LPG and is suitable for the same equipment and appliances as LPG meaning that there are no additional costs to change. As this reliable and efficient gas is chemically identical to conventional LPG, the two can be blended. This means Calor can offer its customers flexible options to reduce carbon emissions instantly. With a wide range of blend options available, depending on preference and budget, customers who switch to BioLPG can make CO2 savings of up to 90 per cent+.
Calor's team of experts manage the process from site visit to installation to aftercare services, helping make your journey or your client's journey towards lower carbon energy as easy and seamless as possible. The professionals at Calor offer customers an initial consultation, a project proposal, and a complete gas installation design.
Everyone is on their own unique journey towards living more sustainably and Calor wants to make lower carbon and renewable energy solutions as convenient as possible. With a range of gas blend options available, Calor is providing customers with an opportunity to begin their own individual pathway towards sustainability.
For more information visit
W: www.calorgas.ie