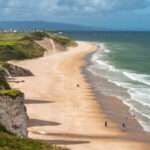 Progress in offshore wind infrastructure development in North
9th October 2023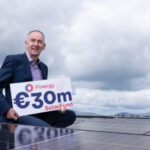 Pinergy calls on businesses to avail of new €30 million Solar Energy Fund
9th October 2023
The significant upgrading of the Government's solar PV targets from 2.5GW to 8GW by 2030 exemplifies solar energy's shift from a fringe technology to a crucial element of Ireland's renewable transition.
Emerging as the fastest growing renewable power source in Ireland, the inclusion in Climate Action Plan 2023 (CAP23) of a target of 5GW of solar PV capacity (including at least 1GW of non-new grid solar) by 2025 and an 8GW target for 2030 represents a significant shift in the role of solar in reaching the overarching 80 per cent of electricity demand from renewable energy by 2030.
2022 was a record year for renewable generation capacity being connected to the grid, with solar PV generating circa 700MW compared to a high of circa 4,562MW from offshore wind and a low of circa 9MW from biomass.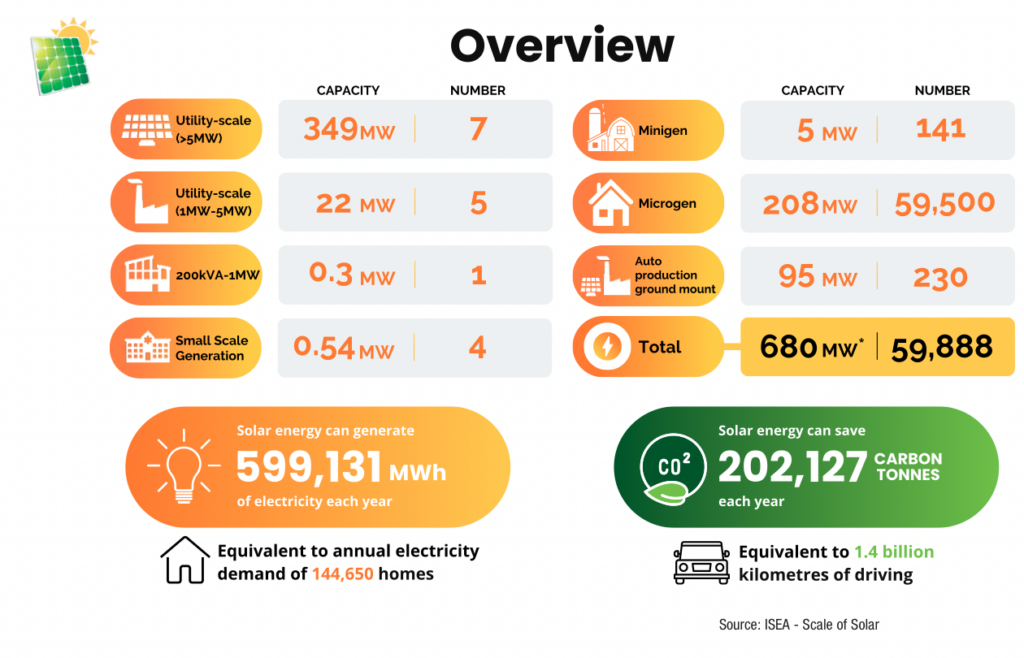 In June 2023, the Irish Solar Energy Association published its Scale of Solar report, aimed at highlighting the significant growth of solar PV in 2022 to 2023.
Most notably, RESS 1, the Government's first Renewable Electricity Support Scheme, saw the first grid-scale project connected in 2022. While micro-generation solar PV has a huge role in Ireland's energy transition by empowering consumers to manage their own energy consumption and costs, turning the dial on solar PVs contribution to the renewable electricity mix will require projects of scale.
Currently, Ireland has 349MW of utility-scale solar (>5MW) connected to the grid from large solar farm projects. However, smaller solar farms and large commercial rooftop installations, which are still classed as utility-scale (1MW-5MW), generate just 22MW currently, highlighting a need for acceleration of projects in this band.
Most projects under 1MW capacity are commercial installations used by organisations to offset their carbon emissions, and the ISEA points to 0.84MW connected to the grid at this scale.
Alongside the largest utility-scale generation, the amount of solar PV now entering Ireland's renewable energy mix is being driven by both mini- and micro-generation scale. Mini-generation, defined as those projects which typically have a capacity between 17kVA and 50kVA and usually installed by businesses, farms, and other commercial operations for consumption of their self-generated electricity, has 5MW connected to the grid.
Recent Government initiatives, not least the removal of VAT on the supply and installation of solar PV panels, as well as the removal of planning permission, tied with grant availability, has led to over 60,000 homes with solar rooftop installation – and an estimated 500 domestic connections taking place per day.
Away from the grid, ground-mount solar, those projects which do not export to the grid but instead generate electricity for self-consumption by households or businesses, are responsible for 95MW of generation.
ESB Networks estimates that almost 1GW of solar will be connected to the electricity grid by 2023, making the solar industry the fastest-growing renewable power source in Ireland.
Challenges
Some of the existing challenges to solar PV include delays in the planning process, the necessary upgrading of the electricity network, and the need for investment in storage technology.
Analysis from Cornwall Insight's all-island forward curve suggests that Ireland must achieve a total of 1.7GW of solar capacity at every renewable energy auction until 2030, if it is to avoid missing its climate targets. Reaching the 1.7GW target would mean an uplift of 0.5GW at every RESS auction.
Pinpointing limited capacity for connecting renewable generation and concerns over electricity system security as some of the hurdles facing the expansion of the solar industry in Ireland, the analysis also says that crucial to the growth of solar PV generation will be ensuring investment in storage technology keeps pace with levels of renewable generation.