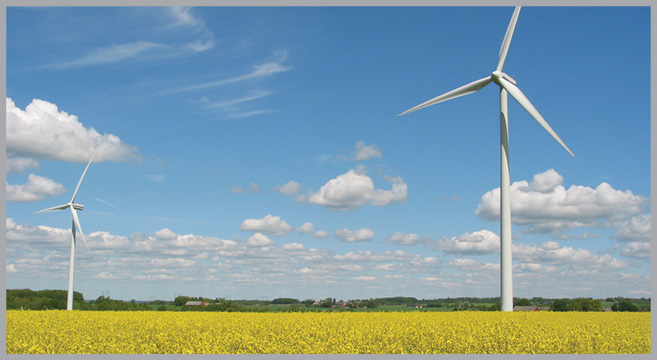 Doubling the share of renewables by 2030 would put the world on a pathway to limiting global warming to 2.0 °C according to Jasper Rigter, a Programme Officer with the International Renewable Energy Agency.
This emphasis was the main theme of Rigter's presentation to the 2016 Energy Ireland conference. "Renewables can meet our goals for secure, reliable and sustainable energy," he said.
"They can also provide electricity access to 1.3 billion people, while promoting economic development and jobs at an affordable cost."
IRENA is an intergovernmental organisation that supports countries in their transition to a sustainable energy future, and serves as the principal platform for international cooperation, a centre of excellence, and a repository of policy, technology, resource and financial knowledge on renewable energy. The organisation promotes the widespread adoption and sustainable use of all forms of renewable energy, including bioenergy, geothermal, hydropower, ocean, solar and wind energy in the pursuit of sustainable development, energy access, energy security and low-carbon economic growth and prosperity.
With a mandate from countries around the world, IRENA encourages governments to adopt enabling policies for renewable energy investments, provides practical tools and policy advice to accelerate renewable energy deployment, and facilitates knowledge sharing and technology transfer to provide clean, sustainable energy for the world's growing population.
Rigter noted that 2015 was a record year for renewables. It was marked by the installation of 47 GW solar PV and 63 GW wind power. "This represents a more than 25 per cent growth from the previous year," he confirmed.
"More than half of all new power worldwide is renewable, despite the availability of low fossil fuel prices at the present time.
"The cost of investing in renewable continues to fall significantly and this bodes well for the future of the sector."
Rigter said that renewables' use in buildings, industry, and transport as well as district heating would account for nearly 60 per cent of modern renewable energy use in 2030.
"As well as lowering the level of CO2 emissions, their use will also bring significant health benefits to communities around the world.
"Electrification and power sector technologies should make up over three quarters of the technologies and strategies that will enable a doubling of the use in renewables over the coming years."
Rigter confirmed global investment in renewables-linked R&D amounted to US$11.7 billion in 2014. "China led the way with a commitment in the region of $1.7 billion," he added
"We have seen a sustained incremental trend since 2005 with a modest increase of 2 per cent recorded from 2013.
"Significantly, corporate spending is almost 30 per cent greater than that committed by governments, where renewables are concerned.
"But R&D investments represented only 4.5 per cent of total investment in renewable energy in 2014. R&D investment in renewables in OECD countries is only 20 per cent of total energy R&D."
Rigter then highlighted the significance of the inaugural IRENA Innovation Week, that had taken place in Germany earlier in the year. "This was the first even of its kind, gathering the industrial and political frontrunners to present, discuss and explore innovative solutions, where renewables are concerned," he said.
"The focus of discussions was on how technological innovations, operational innovation and systemic innovations in policy, regulation and business, interact and re-enforce each other.
"The event recognised that the technology to push a global renewable energy transformation in next two decades is already here. But more innovation is needed in policy formulation and business models.
"In addition, markets need to adapt as renewable energy takes a greater share, with new regulatory approaches and policies to ensure its long term success.
"The relationship between information technology and renewable energy is essential, but the full scope of complementarities is yet to be fully understood."