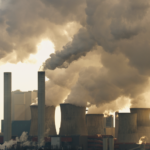 Emissions reductions for industry: Lessons from Germany
30th August 2023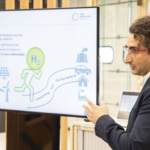 Ireland's gas network to play a crucial role in our green hydrogen evolution
30th August 2023
The decarbonisation of Ireland's energy system and economy is a key priority for the Government in tackling the climate crisis, writes Minister for the Environment, Climate and Communications, Eamon Ryan TD.
There is a pressing need to phase out fossil fuels, for a faster uptake of renewable alternatives and to reduce our emissions. Through our strengthened climate legislation, the 2020 Programme for Government, and our annually updated climate action plans, we have set ourselves the ambition of halving Ireland's greenhouse gas emissions by the end of the decade and becoming carbon neutral by 2050.
We are determined that Ireland will play its part in EU and global efforts to stop climate change and, in so doing, harness the opportunities and rewards that will come from moving quickly to a low-carbon society.
As we transition to a more integrated, low-carbon energy system, enhancing our energy efficiency and greater electrification of our heat and transport sectors will be the primary building blocks of a net zero energy system. However, they alone will not be enough. There is no silver bullet, no one solution. We need to look at a variety of solutions that suit different needs and circumstances.
Within this, decarbonised gases, such as green hydrogen and biomethane, will play a vital role as they provide the flexibility and energy density needed for the so-called 'harder to decarbonise' sectors, such as high-temperature heating, heavy transport applications, and, in the longer term, the aviation and shipping sectors.
They will also play a key role in decarbonising our electricity sector. Firstly, as we move towards 80 per cent renewables by 2030, there will be an increasing need for flexibility. Producing hydrogen from electrolysis at times when we produce more renewable power than instantaneous demand can provide some of this flexibility. Decarbonised gases can also be stored in large volumes.
This long-duration store of energy will be key to ensuring our energy system's security and resilience into the future as we move from fossil fuels to a predominantly renewable-based system. This stored energy can then be burned in gas turbines or fuel cell technologies to create zero carbon electricity at times when the wind is not blowing. Whilst it is envisioned that these may only operate for a small number of hours each year, they will nonetheless be crucial to the resilience of our energy system.
Biomethane will be critical to decarbonising our agricultural sector particularly, taking wastes and residues from food and farms and turning them into renewable energy. This can drive a more circular and sustainable approach to food production, with bio-digestate helping to create a shift from the use of chemical fertiliser application to organic alternatives. Ireland has set a target to deliver 5.7 TWh of biomethane by 2030 in recognition of this fact and plans to publish a biomethane strategy later this year to enable the implementation of this target.
Ireland's location in the Atlantic means that its coast is one of the most energy productive in Europe. With a sea area approximately seven times the size of its landmass, Ireland's wind resources are amongst the best in the world. If we are to utilise these, we could produce significantly more renewables than we would ever need.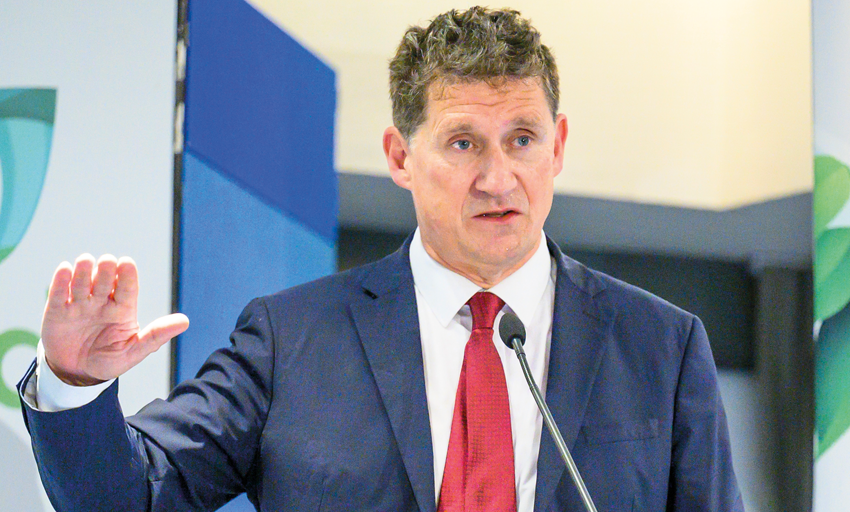 Hydrogen is one of the best ways of capturing these excess resources and this represents a major opportunity for Ireland. We already know countries such as Germany will have a future deficit and are actively looking to source clean hydrogen internationally. Ireland is one of a small number of countries that has the natural resources to supply this.
In recognition of this opportunity, we are working on a number of projects, including engaging with our neighbours to better understand their needs. Earlier this year, I signed a Declaration of Intent with the German government to enhance our cooperation in the field of green hydrogen. I am also actively engaging with other neighbouring countries in Northwest Europe to enhance cooperation, building on the foundations laid through the North Seas Energy Cooperation. The Department of Enterprise, Trade and Employment is also developing an industrial strategy for offshore wind, which will be published next year. This strategy will begin to look at the skills and workforce needed to deliver the opportunity presented by our enormous offshore potential, as well as how we can best ensure that these resources are developed in a way which ensures there is maximum benefits to Ireland.
In July 2023, my department published the National Hydrogen Strategy, our first major policy statement on renewable hydrogen in this country. The strategy sets out our strategic vision for the role that hydrogen will play in Ireland's energy system and as a key component of our zero-carbon economy. It considers the needs of the entire hydrogen value chain, including production, end uses, transportation and storage, safety, regulation, markets, innovation, and skills. It also sets out 21 actions that will enable the development of the hydrogen sector in Ireland over the coming years. These actions aim to remove barriers which could inhibit early hydrogen projects from progressing today. They also aim to enhance our knowledge through targeted research and innovation across the hydrogen value chain, laying the groundwork to deliver on our long-term strategic vision for hydrogen in Ireland.
The future looks bright for decarbonised gases in Ireland. They will perform an essential role in the long-term deep decarbonisation and security of our energy system. Whilst the publication of the hydrogen strategy and anticipated publication of the biomethane strategy mark an important first step in developing an indigenous decarbonised gases sector in Ireland, there is still a distance to travel. However, the Government is fully committed to the journey. Together we can and will pursue the best interests of people through responsible, transformative climate action.