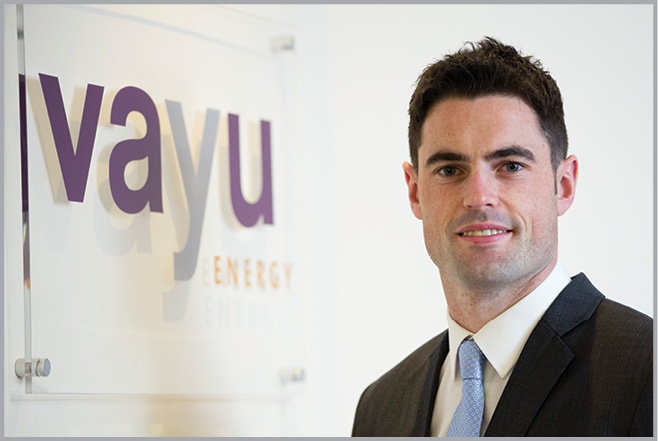 Vayu Energy examine how companies can take a different approach to energy management in order to reduce their carbon footprint.
Introduction
According to a recent study by Nielsen 55 per cent of global online Customers across 60 countries say that they are willing to pay more for products and services provided by companies that are committed to positive social and environmental impact.  
World leaders are showing support for renewables and reducing support for fossil fuels; the COP21 in Paris in December 2015 agreed to limit the emissions causing global warming. Investment in the renewables industry hit a record $329 billion last year, more than triple the investment of a decade ago, according to data compiled by Bloomberg New Energy Finance.   
How a company manages its carbon footprint and approach to energy in general is becoming a strategic board level agenda item, but also a big deal to customers, employees and investors. For many companies in the past, energy has mostly been treated as a simple cost item, watched only by mid-level managers or the finance department, if at all.  Typically every few years a company will go to market looking for this best price.  Energy is one of the largest costs for newly established data centres and many of the companies investing most heavily in renewables, including well-known technology giants, have bought large volumes of renewable energy and found significant energy savings.  The agri-food industry has also positively embraced this concept through initiatives like Origin Green.
Understandably, costs and priorities in relation to energy will differ between companies and we find those that take energy (renewables) more seriously are the ones reaping the rewards.  
We see first-hand that attitudes are changing with more forward thinking companies now taking a strategic approach to their energy spend and usually focusing on two goals: (i) to reduce their carbon footprint and (ii) to control costs.  Looking at the second point, it was mentioned previously how most companies routinely go to market when it comes to energy procurement.  This practice is fine from a process perspective, but it does little to control costs in the medium/longer term as ultimately each energy user is a 'price taker' and costs are dependent on where the market is at.
On-site renewable generation
A favoured approach to become more sustainable and to control costs is having on-site renewable generation. Having this generation behind the meter will reduce a company's electricity consumption from the grid as they will be generating some or all of their own electricity.  There may be times when the company will be exporting surplus electricity to the grid and receiving payment for this from their supplier.  It has not always been realistic from a planning perspective to build a wind turbine on your site, but with solar PV support on the horizon this will make on-site generation more accessible to many companies.  There is widespread optimism for a solar revolution in Ireland and both the reducing price of this technology and some form of government subsidy further supports the argument for solar.
Alternative approaches
On-site renewable generation might be the most optimal approach, but it is unrealistic for a lot of companies. There are other approaches for companies to manage their electricity more strategically, which we are seeing globally.
Owning renewable projects
Some of the biggest companies in the world have invested in thousands of megawatts of renewable energy like wind and solar farms.  They are buying renewable projects to cut their carbon emissions and save on their energy bills.  An example of this is IKEA Ireland who invested in a 7.65MW windfarm in Co Leitrim, which produces enough green electricity to power their Dublin and Belfast stores.  Vayu has a PPA with IKEA for the windfarm and matching contracts to supply their two stores.  
This is strategic long-term thinking, which facilitates IKEA's goal to be carbon neutral by 2020, to control its costs and have greater budget certainty.
Long-term Power Purchasing Agreements (PPAs)
Owning renewable assets is not for all companies as it is not their core business. Interestingly a lot of companies, particularly in the U.S., are entering into long-term power purchasing deals with renewable generators, which is helping to support the construction of further renewable projects.  This negates the need for owning the renewable asset, but allows companies to agree a long-term price for the output thus controlling costs whilst also reducing their carbon footprint.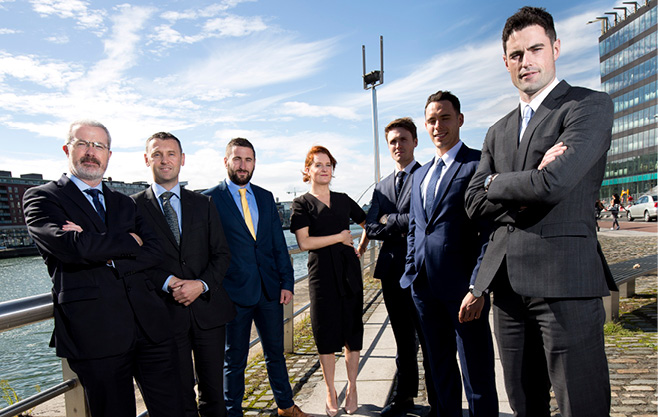 Essentially, with these large companies guaranteeing future revenues, it bolsters the developers' efforts to persuade lenders or investors to finance projects that might otherwise fail to get off the ground.  Wind and solar farm developers typically sell most of their electricity to suppliers, who in turn sell it on to their customers.  However, this arrangement is changing; according to the American Wind Energy Association, these types of deals accounted for 52 per cent of wind-generating capacity sold via PPAs last year – up from 23 per cent in 2014 and 5 per cent in 2013.  Moreover, another benefit of these deals is that companies can fix a set price for its electricity, knowing it would not be affected by any future rises in the price of fossil fuels such as gas.  With a large number of data centres being built in Ireland over the next few years and their huge demand for renewable energy, these type of PPA deals may well become a more prominent feature of the Irish market.  
Challenges
As illustrated, some of the larger technology companies are looking to replicate in Ireland energy deals that they have done in the U.S. or other European countries.  At a high level they ideally would also like to be able to separate the power and the green benefits, i.e. Guarantees of Origin (GoO's). However, this is currently where the challenge lies as this is not achievable under Ireland's REFIT scheme.  We love a challenge at Vayu and what is clear is that innovative and joined up thinking are required here to help companies to meet their requirements.
Summary
Energy is one of the largest components of a company's cost structure; it is too strategically important to continue managing it simplistically.  Also, it is rarely seen as something that can provide deeper strategic value to a company's bottom line and brand.  This view is changing as companies, from the top down, strive to reduce their carbon footprint and control costs in the longer-term.
In broader terms, utilities worldwide are seeing a very significant shift from an era of centralised large scale asset infrastructure delivering energy to relatively passive customers, to a model in which the energy customer is much more active, more empowered and more technology enabled.  Traditionally, utilities have tended to operate their retail and renewable businesses in silos.  However, at Vayu Energy we have approached this differently by trying to treat these as one and this we believe, leaves Vayu well positioned to play an integral and innovative role in delivering more value to our customers who are striving for green, want longer-term budget stability and more control over their energy consumption and cost.
Ross McConnell, Renewables Manager
Email: ross.mcconnell@vayu.ie             
Tel: 01 884 9400
Ross McConnell is Renewables Manager at Vayu Energy. Vayu supply electricity and natural gas in Ireland and has over 170MW of PPAs. The latest Fuel Mix report by the CER showed that Vayu Energy is the greenest supplier on the island of Ireland with its entire supply of electricity to Customers attributed to renewable sources. Vayu is part of Gas Natural Fenosa (GNF).