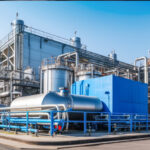 Scaling up the green hydrogen sector
9th October 2023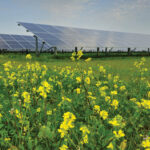 Ireland's solar revolution
9th October 2023
Ireland's Climate Action Plan has ambitions to generate significant renewable energy production from wind resources in the coming years. A major focus will be to significantly decarbonise the electricity system by 2030.
The signature of the Climate Action and Low Carbon Development Act1 2021 is a major step to support the country's commitment to decrease its own emissions by 51 per cent in the next decade. The potential for renewable energy production and growth in the sector is huge, and further boosted by an ideal geographical position for wind generation, particularly large-scale and offshore wind energy.
Identifying and funding renewable projects is an integral first step, equally important is the role of managing and integrating generation into the grid, providing power to communities, businesses, and transportation.
Delivering sustainable technologies and solutions for its customers is at the core of Hitachi Energy's mission. With more offshore wind projects expected to come online throughout 2030, and Ireland striving to have 5GW of installed offshore wind capacity and a further 2GW of floating wind capacity under development by 2030, the company is ready with the right combination of products and services to help customers accelerate the energy transition.
With the increasing integration of renewable energy sources like offshore wind or solar, the grid must adapt and be able to be consistent and reliable by having the right solutions in place. The decentralised nature of renewable energy has accelerated the need for new infrastructure and technologies to efficiently transmit and distribute power – and this is where Hitachi Energy comes in.
All over the world, the company has been collaborating with partners in the utility, industry, and infrastructure sectors to integrate the latest technological advancements, upgrade ageing grids, and helping to develop new ones to handle higher capacities and incorporate smart grid solutions to manage fluctuating energy flow.
Hitachi Energy's Smart Digital Substation answers rising demand and complexity from distributed energy resources. The offering brings together the latest in digital substation technology with the unique predictive, prescriptive, and prognostic capabilities of Hitachi's industry leading Lumada Asset Performance Management (APM) solution.
In March 2023, Hitachi Energy, alongside Petrofac, announced it had been selected by TenneT, the Dutch-German transmission system operator, to supply multiple record-breaking renewable integration systems, each with a capacity of 2GW and a voltage level of 525 kV, a world-first for offshore wind. Closer to Ireland, Hitachi Energy is supporting a new HVDC link to connect the Shetland Islands to the UK transmission system, helping to transmit wind power generated on the islands.
Local Sales Manager, and Market Manager for Hitachi Energy Ireland, Ruairi Williamson sees the opportunity to bring technology like the HVDC Light converter stations to Ireland: "At a global level, Hitachi Energy has been focused on creating a standardised approach that can be tailored for local markets. This has not happened overnight. It is the result of decades of working with our customers to support them in making the energy system to be more sustainable, flexible, and secure.
"As a leader that is advancing a sustainable energy future, we must push the boundaries of technology and innovation together with our customers and partners to create a suite of infrastructure solutions which help operators overcome their new challenges," remarks Williamson.
Advances in sustainable transportation and a greater degree of adoption in the electric vehicle market also means that local authorities are looking to electrify bus fleets and explore maritime and rail solutions. Hitachi Energy has already been working to electrify one of Ireland's leading bus fleets by providing the new infrastructure needed for in-depot charging. The company's Grid-eMotion Fleet smart charging solution means that buses connect to grid-to-plug charging while not out on the roads. It also offers the smallest footprint for the connection as well as low noise emissions and high reliability – three key requirements for bus depots in a densely populated urban environment, where space is limited, and seamless charging is vital to ensure buses run on time.
Hitachi Energy positions itself as a "trusted lifecycle partner for customers looking for reliable, sustainable, and cost-effective service solutions". Its teams work closely with partners to optimise their energy infrastructure today and for the future.
"Navigating today's rapidly evolving energy landscape requires a suite of essential services. These critical services enable assets to perform as expected throughout their lifecycle, even under the most challenging conditions. Our solutions enable our customers to minimise downtime, reduce maintenance costs, and enhance safety, all while maximising productivity and profitability," Williamson notes, commenting on his confidence that Hitachi Energy can respond where required.
Energising the future
Hitachi Energy is positioning itself to meet Ireland's energy transition with Ireland's first offshore wind auction, a drive to electrify Ireland's roads, and a team to deliver on their solutions.
"Delivering the energy transition and enabling Ireland to successfully move towards a renewable-backed, net zero grid will only happen through collaboration", explains Williamson, "working across sectors, across stakeholders, and the entire value chain". As the pioneering technology leader, the company collaborates with customers and partners to enable a sustainable energy future, for today's generations and those to come.
"We, along with our ecosystem of partners, are now in the middle of an almost perfect storm. The opportunities are there, we just need to make sure we grab them with both hands. We must come together, from energy suppliers and grid operators to OEMs and policymakers, to embrace the challenges that lie ahead and deliver the energy infrastructure for the future," he concludes.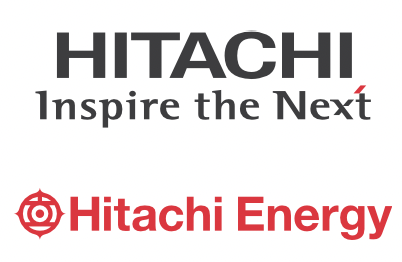 For further information visit
W: www.hitachienergy.com