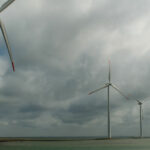 Towards an enduring offshore regime
9th October 2023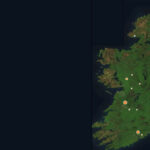 RESS 3: Low levels and higher prices
9th October 2023
Continuing to demonstrate its commitment to helping lower carbon footprints and prepare homes for the future, Grant has ensured all its heating technologies can be renewable.
A global leader in the heating industry, Grant announced an R&D breakthrough in 2021 after innovating its well-known Grant Vortex condensing boiler range to be 100 per cent HVO biofuel compatible, meaning the manufacturer has largely transformed into a renewable heating company.
This transformation is reflected in Grant's diverse product portfolio which includes HVO biofuel ready condensing boilers, air to water air source heat pumps, condensing wood pellet boilers, solar thermal panels, underfloor heating, hot water cylinders, and aluminium radiators.
"As a company we are committed to helping homes reduce their carbon footprint and prepare for the future with highly efficient and sustainable heating technologies," says Barry Gorman, National Renewables Sales Manager at Grant.
Renowned for its innovative range of technologies, Grant is currently supporting many social housing projects, new build developments, and retrofit projects throughout Ireland in a drive to help advance the deployment of renewables.
Gorman explains: "Air to water heat pumps like the Grant Aerona3 R32 models are a popular choice for new builds as the minimised heat loss of these homes perfectly matches this medium temperature technology. The increase in interest of renewable technology is great to see and to help support the move to heat pump technology we have diversified our education offering for installers, architects, engineers and local authorities, to include CPD courses via our onsite Training Academy and online eLearning Academy."
Gorman continues: "Retrofits can be more difficult because the layout, construction, and existing heating design of older buildings traditionally incorporated high temperature heating systems. For an older building to become heat pump ready it is essential that upgrades are made to the building fabric and air tightness before the heat pump installation takes place. However, the HVO biofuel compatible Grant Vortex boiler range is offering a solution for rural and hard to heat homes as using 100 per cent HVO, can result in around 88 per cent reduction in carbon emissions, and using this or a percentage blend of HVO with kerosene, will enable properties to transition to a renewable green alternative from 100 per cent kerosene at an affordable cost, with minimum disruption to everyday lives."
Grant's diverse range of renewable heating technologies work together seamlessly, to provide a fully integrated, highly efficient, and cost-effective heating system for a property to ensure it is future-ready.
To help those working on new build developments to ensure the correct heating technology, size and specification is chosen for a property, Grant offers a free of charge heating design service. Simply send property plans and choice of heat emitters to heatpump@grant.ie.
About the Grant Aerona3 R32 air to water, air source heat pump:
• Award winning heat technology
• Highly Efficient A+++ Energy Rating
• Available in four outputs (6kW, 10kW, 13kW, and 17kW)
• 13kW and 17kW models recognised by Quiet Mark for their quiet operation
• Offers a superior seasonal coefficient of performance (SCOP) even at colder temperatures
• Can help achieve compliance required under building regulations
• Sized and specified by Grant as part of their free home heating design service
T: 057 912 0089
E: heatpump@grant.ie
W: www.grant.ie
Facebook and Twitter: @GrantIRL
Instagram: @grant_irl
LinkedIn: Grant Engineering ULC