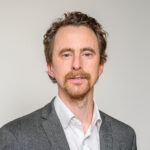 Storage research key to reliability
6th October 2023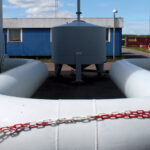 District heating in Ireland
6th October 2023
In January 2022, The Alliance for Zero Carbon Heating (TAZCH) was established with a clear mission: to decarbonise Ireland's home heating sector while ensuring the wellbeing of the 700,000 households reliant on liquid fuels.
Our founding members, including Fuels for Ireland, OFTEC, and the UK and Ireland Fuel Distributors Association, share a common conviction that urgent actions are imperative to safeguard our environment for future generations.
While climate-related concerns have dominated political discourse in recent years, progress towards actually achieving the Irish Government's ambitious goal of carbon neutrality by 2050 has been disappointingly sluggish. TAZCH therefore emerges as a crucial player, uniting businesses across the fuel and heating sectors to provide the much-needed expertise and practical, industry-based solutions for decarbonising Ireland's home heating sector.
Ireland remains heavily dependent on fossil fuels for heating, with approximately 700,000 homes relying on kerosene for warmth. Regrettably, only about 6 per cent of our heat sector demand is met by renewable energy, placing us far behind our European counterparts, where renewables account for an average of 22 per cent of demand. While the Government has acknowledged the necessity of emissions reduction in this sector, its primary focus has been on electrification, pursuing an ambitious strategy to install 400,000 heat pumps in existing homes by 2030. While electrification is a crucial component, it is not a one-size-fits-all solution, as it entails the costly and disruptive mass retrofitting of buildings, averaging €56,000 per household.
Irrespective of whether the Government's retrofitting targets are met, hundreds of thousands of households will continue to rely on liquid fuels for decades, and many of those who cannot avail themselves of retrofitting still seek ways to contribute to emission reduction. An all-encompassing solution is imperative, with liquid fuels at the forefront of this change. Achieving the State's climate action targets necessitates a collective effort involving all stakeholders, acknowledging the need for a transformation in the fuels we provide, along with the available solutions to enact this change.
Alternative technologies
TAZCH firmly believes that achieving carbon neutrality requires the integration of alternative technologies alongside electrification in the heating sector. A range of advanced synthetic and biofuels have been proven to rapidly and efficiently reduce heating emissions by 87 per cent in a recent Irish trial. With this knowledge and industry expertise, TAZCH has engaged with parliamentarians, presented findings to policymakers, and communicated with the media regarding the pivotal role that advanced synthetic and biofuels can play in meeting our emissions reduction targets. So far, we have achieved notable progress and intend to build on this momentum throughout 2023, establishing low-carbon liquid fuels as a legitimate alternative for decarbonising the heating industry.
We can continue to pursue the current approach, which is falling short of delivering on our climate objectives, or we can build upon it, taking a technology-neutral stance which focuses on real-life delivery of emission savings.
"We can continue to pursue the current approach, which is falling short of delivering on our climate objectives, or we can build upon it, taking a technology-neutral stance which focuses on real-life delivery of emission savings."
Our solutions
TAZCH has put forward a series of innovative solutions, including the introduction of a renewable heating obligation mandating suppliers of energy in the heat sector to incorporate environmentally sustainable biofuels, similar to the successful Road Transport Obligation Scheme in the transport sector.
We propose a re-evaluation of the taxation system to incentivise low-carbon liquid fuels (LCLFs) like # (HVO), making them more accessible to consumers and significantly reducing carbon emissions. To support households in adopting new low-carbon technologies, we advocate for suitable grants and financial incentives.
Additionally, TAZCH is urgently exploring the replacement of older, inefficient non-condensing oil boilers through a scrappage scheme, which not only saves households money but also reduces emissions. None of these initiatives could be realised without encouraging and supporting public bodies to conduct trials with new liquid fuels like HVO, demonstrating the potential of biofuels in achieving Ireland's climate targets.
Finally, we recommend the establishment of a Working Group on the Taxation of Energy and Fuels, facilitating collaboration between the Government, industry, and experts to achieve decarbonisation goals while ensuring a sustainable taxation intake.
A new era is within reach
TAZCH's message is gaining widespread resonance and is aiming to serve as a catalyst for change. Throughout this year, TAZCH engaged with more than 30 members of the Oireachtas, including backbenchers, rural independents, government TDs, and Climate Action Committee members. This campaign has effectively established TAZCH as an industry leader, highlighting advanced synthetic and biofuels and prompting Minister Ryan's acknowledgment of biofuels' potential to reduce heating emissions.
TAZCH strongly advocated for the implementation of an ambitious Renewable Heat Obligation (RHO), compelling energy suppliers in Ireland's heat sector to ensure a certain proportion of their energy is renewable. In November 2022, the Government committed to introducing an RHO by 2024, aiming to incentivise the use of all renewable heating fuels in Ireland, and fostering the development of indigenous anaerobic digestion.
It is essential to recognise that while electrification offers carbon reduction opportunities, it is not the exclusive path in the energy transition towards a carbon-neutral nation. TAZCH can contribute significantly to this transition, offering accessible carbon reduction solutions that benefit a broader segment of the population. With 700,000 homes in the Republic of Ireland relying on liquid fuel boilers, embracing low-carbon alternatives is crucial for reducing heating emissions.
T: 01 662 9814
E: kevin.mcpartlan@fuelsforireland.ie
W: www.fuelsforireland.ie