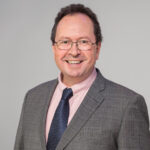 Accelerating the energy transition
9th October 2023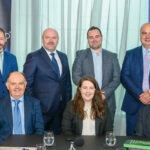 The biomethane opportunity in Ireland
9th October 2023
Barry Quinlan, Assistant Secretary, Energy – built environment, retrofit and heat policy at the Department of the Environment, Climate and Communications, talks about government priorities in the decarbonisation of heat demand.
Setting the context for his responsibilities and the immediate pressure under which he operates, Quinlan states that when threatened, for example by the war in Ukraine, "security of supply and affordability trump everything else", pointing to his work on 2022's electricity credit, ensuring that the country had requisite diesel levels, and making market adjustments to ensure access to fossil fuels. "It is about making sure people can heat their houses," he says.
However, Quinlan outlines that the decarbonisation of the heating of houses will be a major part of the State's push towards net zero by 2050, with the overall policy context dictated by the Climate Action Plan. "Chapter 14, Built Environment, is how we are going to decarbonise our buildings," he says. "We have done a lot of work on new buildings and the standards. In my old department [the Department of Housing, Local Government and Heritage], they are very, very strong. People buying houses now are buying A-rated houses with heat pumps primarily, but it is a completely different story for older homes which are on oil and gas. That is the big thing we have to change."
District heating
This change will be governed by the currently progressing National Heat Policy, which is "working through the system at the moment", and its emphasis on electrification and district heating. In the case of district heating, Quinlan acknowledges that "we do not do [that] at any scale here yet, but we know it works well in Europe". "The great thing about district heating is that when you have one source of heat for multiple buildings, as is the rationale for changing our heating source, you can do that," he elaborates.
The National Heat Study highlighted progress in the area of heat pumps but said that district heating still requires significant work. "District heating needs to be focused on a district or a part of a large town or city," Quinlan says. "We have brought together good people from the system: planners, regulators, finance, and local authorities which have already done district heating here, looking at the delivery model at scale.
"We are going to need major district heating projects in all of our cities as a start. At the moment, the primary delivery model is a co-operative model based on local authorities, which certainly has its merits, but to do it at scale, we can see from countries which have done this that it requires a mix of public and private."
Heat and Built Environment Taskforce
A number of taskforces have been set up by Minister for the Environment, Climate and Communications Eamon Ryan TD, with Quinlan chairing the Heat and Built Environment Taskforce, whose members include nine government departments, Enterprise Ireland, the HSE, the local authority City and County Managers' Association, IDA Ireland, the Office of Public Works, SEAI, and Teagasc.
Quinlan states that the membership of the HSE is especially important, given that the executive owns 4,500 of the circa 11,500 public buildings in the State. The membership of the Department of Agriculture, Food and the Marine allows for "a lot of work" to be done on biomethane, and the area of residential retrofit – where Quinlan acknowledges "a huge job" – is also being covered.
"We are going to need major district heating projects in all of our cities as a start."
Barry Quinlan, Assistant Secretary, Energy – built environment, retrofit and heat policy at the Department of the Environment, Climate and Communications

"The taskforce is bringing all sorts of people together from different departments," Quinlan says. "We also have subgroups covering industry. Industry has a big job to do in terms of heat, processes, and also buildings. We have the public sector, and the public sector has to be a leader. We have to formulate a policy there which works over time, particularly to retrofit our buildings."
Renewable heat
Another major focus for Quinlan is the Renewable Heat Obligation, and the taskforce is playing a role in this regard by participating in the formulation of a biomethane strategy. "A key part of it is building that whole business model to make those projects work," he says. "We are looking at biomethane and anaerobic digestion with not only a link to agriculture, but the key parts are around feedstock and how you feed this over time. The other bit is being able to offload the energy efficiently at the end. That is the whole piece around the Renewable Heat Obligation, and we will be going out to consultation."
Some "incredible schemes" are being run through SEAI's industry programmes in this regard, Quinlan says, pointing to a recent trip to a large industry network in a "major facility" in Tipperary as an example. "It was incredible; a big solar farm, working towards a massive heat pump, going to use the excess energy that will deliver from offshore wind," he says.
"They are all moving in this direction; it is coming from their own boardrooms. They are looking for the Irish regulatory regime and how we support them. We do not have to ask them to go on this journey, those decisions have been made and the decarbonisation is just as high a KPI as profit at boardroom level."
Quinlan also makes note of "improvements" made to the "very generous" Renewable Heat Incentive Scheme and reaffirms the Government's commitment to it, despite admitting that the process has been "difficult". This contrasts with the National Retrofit Plan, where "huge progress" is being made according to Quinlan, much like the rollout of heat pumps. "Huge amounts of people have to make those decisions," he says. "It is a big intervention, and it is not a well understood technology for people that are in existing homes. New homeowners are very familiar with it now."
Concluding on a positive note, Quinlan focuses on the success of the retrofit scheme as evidence of the progress being made towards weaning Irish domestic heat off oil and gas: "We doubled the amount of money spent. 27,200 upgrades is 80 per cent up on the year before; that tells its own story.
"Heat is one of the last big challenges that Ireland needs to get on top of. We are preaching to the converted when it comes to industry. We are going to have to bring homeowners and others with us and make sure that the transition is just."