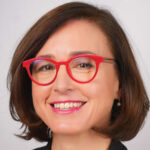 Headwinds and tailwinds on the journey to 80 per cent by 2030
9th October 2023
The Government once again increased its goals for electricity decarbonisation with the publication of the Climate Action Plan 2023 (CAP23). However, doubts remain as to whether or not the new goals are achievable.
Electricity
The most notable of CAP23's targets in terms of the decarbonisation of electricity comes in the form of increased ambitions for the deployment of renewable energy generation that will "strengthen the electricity grid and meet the demand for flexibility". As part of these measures, the Government has increased its aim for the proportion of renewable electricity to 80 per cent by 2030; the 2021 Climate Action Plan (CAP21) had previously aimed for "up to 80 per cent where achievable and cost effective, without compromising security of electricity supply", meaning that what was once seen as a maximum is now the minimum target for the Government.
Sustainable Energy Authority of Ireland (SEAI) data shows that the Government's target of 40 per cent by 2020 was just narrowly missed, with renewables accounting for 39.1 per cent of electricity generation in 2020, but that the 2020 proportion then fell in 2021, the latest year for which full data is available, with renewables accounting for 36.4 per cent of electricity generation. This means that the State's proportion of electricity coming from renewable sources would need to more than double from 2022 to 2030.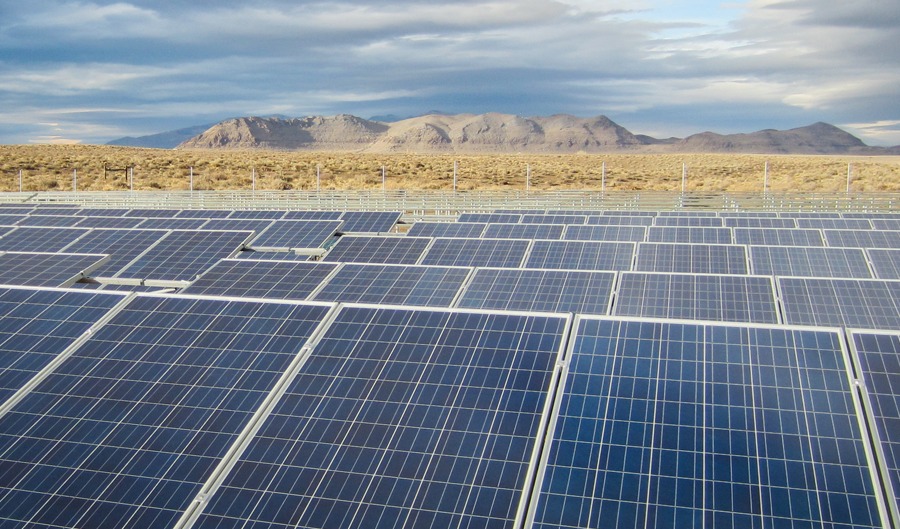 The Government's aim to reach such a revolution in renewable energy production is to be powered by increasing ambitions in various forms of renewable generation:
the aim for onshore wind capacity by 2030 has been raised to 9GW, from "up to" 8GW in CAP21;
7GW of offshore wind is aimed to be developed by 2030, with 2GW dedicated to green hydrogen production, this target retains the CAP21 target of 5GW – although it adds the caveat "at least" – of offshore wind production of electricity and adds the 2GW specific to hydrogen; and
8GW of solar energy will be produced by 2030, a significant increase from the targets set out in CAP21, where between 1.5GW and 2.5GW were aimed at for 2030.
Published in September 2022 in the run up to the publication of CAP23, the Government's Sectoral Emissions Ceilings set out an aim of circa 75 per cent reduction in electricity emissions by 2030, with CAP21 having contained a guiding agreed range of between 60 per cent and 80 per cent when compared with 2018 levels of emissions. In June 2023, the Environmental Protection Agency (EPA) warned that "increased renewable energy generation, from wind and solar, if delivered as planned, can reduce energy industry emissions by 60 per cent", although the EPA did also state that the goals would achieve the 80 per cent renewable electricity generation target by 2030.
The EPA notes that the continued dependence on coal due to the unavailability of gas-fired generation due to the Russian invasion of Ukraine and the slow implementation of renewable electricity targets has "undone some of the good work of recent years". Such 'good work' as carried out under CAP21 is listed in CAP23, including: 2022 being a record year for connection of renewable electricity to the grid; the enactment of the Maritime Area Planning Act 2021 and the creation of the Maritime Area Consent regime; 1,836MW of renewable generation through the RESS 2 auction, which represented an increase of almost 20 per cent in Ireland's renewable electricity generation capacity; and the connection of the first grid-scale solar project to the grid.
CAP23 outlines plans to have the renewable electricity share up to 50 per cent by 2025 as a steppingstone to 80 per cent by 2030, with onshore wind and solar to have capacities of 6GW and "up to" 5GW respectively by 2025. The plan also calls for demand side flexibility to be between 15 per cent and 20 per cent by 2025 as Ireland builds toward 30 per cent by 2030.
CAP23 lines out three themes to deliver abatement in electricity: accelerate renewable energy generation; accelerate flexibility; and demand management. Cumulatively, these three themes will deliver an abatement of 9.56 MtCO2eq by 2030 if key performance indicators (KPIs) are met. These KPIs include the capacity generation and demand flexibility goals mentioned above, the production of green hydrogen from surplus renewable electricity, the putting in place of required long-term storage, zero-emission gas-fired generation from biomethane and hydrogen commencing by 2030, and a rate of renewables on-grid at any one time of between 95 per cent and 100 per cent being achieved.
Associated actions included in CAP23 for the achievement of such KPIs include some already achieved, such as the establishment of the Maritime Area Regulatory Authority and the completion of the Offshore Renewable Energy Development Plan. The plan contains 27 actions for 2023 relating to electricity, including the completion of new analysis by EirGrid in order to update Our Electricity Future to accommodate the new target of 80 per cent renewables.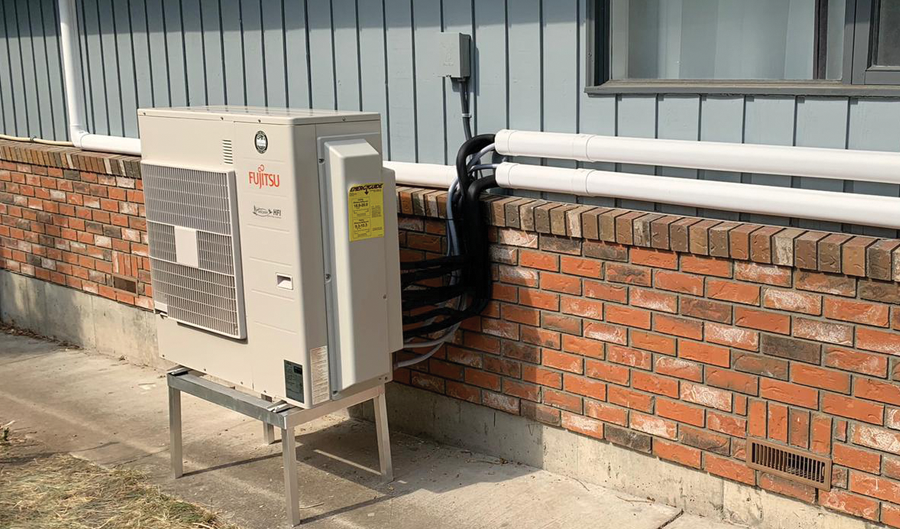 Heat
Two of the three key targets in CAP23 relating to industry come under energy usage: the drive towards achieving between 70 per cent and 75 per cent carbon neutral heating by 2030 and a 10 per cent reduction in fossil fuel demand by 2030 through energy efficiency. The plan states that the Government plans to provide carbon-neutral heat for industry through high efficiency heat pumps powered by renewables for low and medium temperature heating, while indigenously produced biomethane and green hydrogen (in the longer term) will power high temperature heat demands. Industrial heat and processing is named as the fourth priority usage for hydrogen in the National Hydrogen Strategy, published after CAP23, with the likely market energy timeframe given as 2030-2035.
SEAI's Energy in Ireland 2022 report identifies that fossil fuels are the heat source in 73 per cent of the State's dwellings and the built environment section of CAP23 attempts to get to grips with this, detailing government plans to have up to 0.8 TWh of district heating installed capacity by 2025, due to rise to 2.7 TWh by 2030, to have 170,000 new dwellings using heat pumps by 2025 and 280,000 by 2030, and to have 45,000 existing dwellings doing the same by 2025 and 400,000 by 2030. Also notable is the plan to have "up to" 0.4 TWh of heat provided by renewable gas by 2025, rising to 0.7 TWh by 2030. Under the National Retrofit Plan, 500,000 dwellings should be retrofitted to BER B2 cost optimal or carbon equivalent by 2030, a move that, along with the 400,000 heat pumps to existing dwellings, would abate 2 MtCO2eq.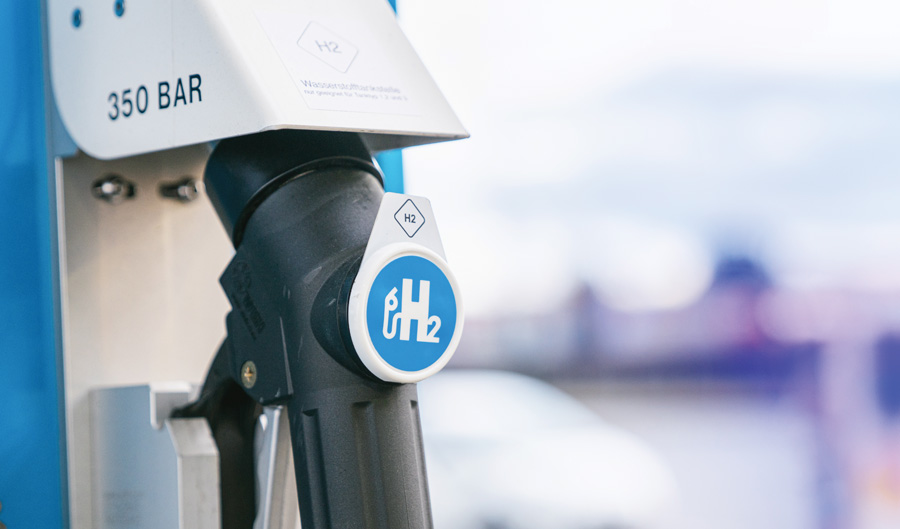 Transport
CAP23 notes that 20.2 per cent of transport's first sectoral carbon budget (lasting until 2025) was expended in 2021, a figure that would be consistent with compliance were it not for the fact that finalised 2022 figures are expected to report a further increase in transport emissions. The plan states that fleet electrification and the use of biofuels will "provide the greatest share of emissions abatement in the medium term" for one of the most difficult-to-decarbonise sectors.
Of the 6.08 MtCO2eq of transport emissions the Government plans to have abated by 2030, electrification and vehicle technology coupled with biofuels make up 5.82 MtCO2eq. By 2030, the Government plans to have 845,000 private EVs, 1,500 EV buses, and 95,000 commercial EVs on the roads, along with a biofuel blend rate of E10:B20, meaning a blend of up to 10 per cent of bioethanol in petrol and 20 per cent of biodiesel in diesel. CAP23 also contains a commitment to study opportunities to "broaden supply of a more diverse range of renewable transport fuel types and feedstocks – in particular, the supply of advanced biofuels and renewable fuels of non-biological origin".
While CAP23 does not contain much with regard to the use of hydrogen in transport, the National Hydrogen Strategy has since ranked road and rail transport as the seventh priority area for hydrogen, specifically for road transports "requiring long duty cycles and longer distances" and for rail "where electrification [is] not feasible/or as a backup".