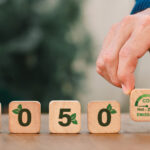 Measurement and insight to unlock net zero potential
6th October 2023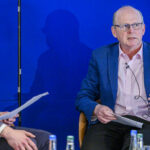 Kevin O'Sullivan: Supergrid super solution
9th October 2023
A summer when the impact of climate change is dominating global and national headlines, from heat waves to wildfires to flooding, should encourage us all to accelerate ending our reliance on fossil fuels which is at the heart of the problem, writes Wind Energy Ireland CEO Noel Cunniffe.
For us in Ireland, that means speeding up the delivery of the renewable energy that will replace harmful fossil fuels, shifting more of our energy consumption to electricity generated from those renewables, and empowering people and communities to play a more active role in this energy revolution.
Budget 2024 provides the Government with an opportunity to invest resources in the key building blocks for an Ireland which is energy independent and well on the way to net zero.
Planning
An Bord Pleanála has not approved a single new wind farm in nearly a year. Every day lost means higher electricity prices, more carbon emissions, and greater dependency on imported fossil fuels but critically needed wind farms are still waiting more than 18 months for a decision.
Ireland has huge potential, and the ambition, to be a renewable energy leader. We are already a world leader in the development of onshore wind energy. There are more than 11,000MW of onshore wind energy projects at various stages of development right now, all hoping to deliver by 2030 if they can get through the planning system.
Momentum is growing behind Ireland's offshore wind energy revolution with the first six new offshore wind farms due to apply for planning permission before the end of the year.
In the next two to three years, our planning system will need to deal with applications from literally dozens of wind farms, solar farms, and grid reinforcement projects. These are big and complicated pieces of infrastructure. They must be thoroughly and fairly examined by people with the right expertise.
But if our planning system is struggling now to cope with the demands placed on it, how will it manage to respond to projects of greater complexity, and in greater volume, than it has ever dealt with before?
The Government must give the planning system the resources it needs to ensure applications are thoroughly, but quickly, processed. That means agreeing with An Bord Pleanála, the NPWS, MARA, and local authorities involved in assessing renewable energy projects the number of staff, with the right expertise, they will need to achieve our Climate Action Plan targets.
These resources are a vital investment in our future, not a cost. If we do not do this, we cannot hit our Climate Action Plan targets. It is that simple. We will fail.
Electrification
If, and when, this renewable energy is flowing we need to have a society that can use the electricity generated. This means having the grid infrastructure in place to distribute the energy to our homes, businesses, and transport systems. All of these need to change to electricity as their source of power and away from polluting fossil fuels.
Budget 2024 is an opportunity to provide adequate funding and financial incentives for key infrastructure like EV charging points, facilitating commercial car fleet electrification, industrial and domestic heat electrification, and thermal storage.
A zero carbon electricity system, while essential in itself, is also the key prerequisite to decarbonising how we heat our homes and businesses, how we travel to work and to school. Every new heat pump, every new electric vehicle, every public transport network we can electrify, cuts our carbon emissions and accelerates the transition to a truly independent and secure Irish energy system.
"We need creative marketing and communications campaigns that carry the urgency and the seriousness of the challenges before us into every home around Ireland."
Alongside investing in the resources and infrastructure required to support our energy transition, attention should be given to how we properly inform people about the scale of the challenge to be faced in every community across Ireland.
Communications
That is why we are calling on the Government to establish and fund a National Climate Emergency Communications Unit in Budget 2024.
Whether it is increasing our usage of electric vehicles, supporting active travel, or installing solar panels, educating businesses and communities about sustainable solutions should be at the forefront of our efforts to inspire people to change.
The whole-of-government communications response to the Covid-19 emergency is an example of a successful campaign, which tried to ensure people had the information they needed to respond to difficult and complex circumstances.
We need creative marketing and communications campaigns that carry the urgency and the seriousness of the challenges before us into every home around Ireland. We have no time to lose, every one of us has a responsibility both to act but also to advocate, to demand action from leaders in politics, business, and industry to accelerate the revolution and to cut our carbon emissions.
Ireland's energy revolution can be a national success story, but it will not happen without the right resources.
The good news is that if the investment is there, if government, industry, and communities work closely together, we can and will deliver the Climate Action Plan targets and make Ireland a true leader in renewable energy, attracting leading businesses, providing cleaner air for all of us, and providing warmer homes for the people of Ireland.
Energy independence is within our grasp if we are willing to reach out and take it.
T: 045 899 341
E: office@windenergyireland.com
W: www.windenergyireland.com