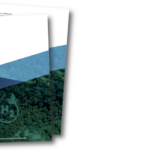 National Hydrogen Strategy published
30th August 2023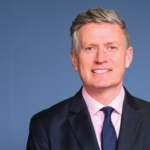 Decarbonising Ireland's heat demand
30th August 2023
Bord Gáis Energy has welcomed the publication of the Government's recently published National Hydrogen Strategy as a keystone to Ireland becoming a green-energy powerhouse.
The National Hydrogen Strategy sets out the Government's vision for how hydrogen will be produced and used in Ireland and outlines how green hydrogen can help Ireland become a zero-carbon, secure energy system and an energy exporter. A key objective of the strategy was to provide certainty to investors and industry as to how hydrogen will be deployed in the Irish energy system. Bord Gáis Energy welcomed the signals to industry in the report.
Bord Gáis Energy, which was purchased by Centrica in 2014, strongly believes that green hydrogen is a keystone to Ireland becoming a clean, green-energy powerhouse, and is investing €300 million in the construction of two hydrogen-capable power generation plants, which will be ready to support the grid at the end of 2024.
Emma Burrows, Legal, Regulation and Corporate Affairs Director at Bord Gáis Energy said: "We welcome the Government's significant efforts to embrace green hydrogen as a safe and secure energy solution. Ensuring that industry is provided with the necessary certainty to inform future investment strategies is vital if Ireland is to unlock the potential that green hydrogen presents.
"At Bord Gáis Energy we plan to deploy our significant expertise in engineering, innovation, and energy to support these plans. Centrica's UK trials in the hydrogen sector bring significant learning opportunities and have enabled our teams to identify the areas where this technology can be effectively implemented in Ireland.
"Bord Gáis Energy is currently investing €300 million over 24 months in hydrogen-capable infrastructure."
Hydrogen facts and figures
• Ireland has potential for up to 90TWh of hydrogen production according to the Sustainable Energy Authority of Ireland. For context, the current gas network provides 74TWh of gas supply on the island of Ireland to 720,000 customers.
• Ireland's demand for hydrogen is estimated to be in the region between five and 39TWh for domestic demand and between 20 and 75TWh for total demand by 2050.
• The Irish Government has set a target of 2GWs of offshore wind to use for hydrogen production and to deliver between one and three TWh of renewable gas (including hydrogen) by 2030.
• Ireland needs approximately 20TWh of dispatchable generation by 2050. Green hydrogen can provide a route to decarbonise this dispatchable generation that is needed in periods of low wind/solar.
• Gas Networks Ireland is currently assessing the potential for hydrogen to be blended in the gas grid, initial results are promising, and the hope is that the gas grid can accommodate blends of up to 20 per cent hydrogen volume without the need for significant adjustments.
"We are working with other like-minded investors seeking to deliver Ireland's net zero ambitions to create an indigenous cluster that will use Ireland's natural resources off the southwest coast to provide an abundant, flexible, and secure zero carbon energy source that can be used across Irish society and beyond. Indeed, Government's recent Joint Declaration of Intent on cooperation in the field of green hydrogen with Germany demonstrates that green hydrogen has the potential to meet not just Ireland's but Europe's growing green-energy needs."
Gillian Kinsella, Senior Policy Manager, Bord Gáis Energy and Co-Chair, Policy and Advocacy Working Group, Hydrogen Ireland said: "The publication of the Government's National Hydrogen Strategy outlines the strategic pathway for hydrogen's role in decarbonising our economy, enhancing our energy security, and creating industrial and export market opportunities. It will enable investment, increase skills, support regionally balanced economic growth and system resource efficiencies, thus providing a crucial pathway for delivering a future that will benefit the Irish people for generations to come."
For further information visit bordgaisenergy.ie