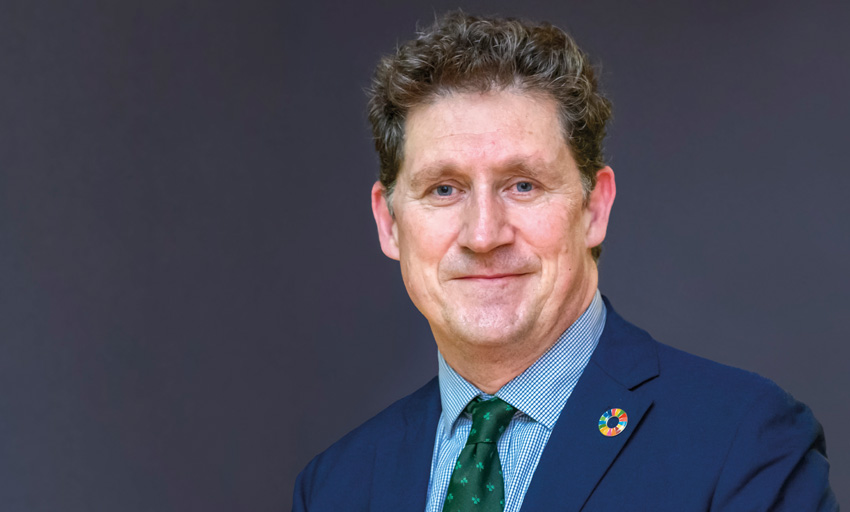 Energy Minister Eamon Ryan TD: 'Vital that Ireland realises the full potential of green hydrogen'
4th May 2023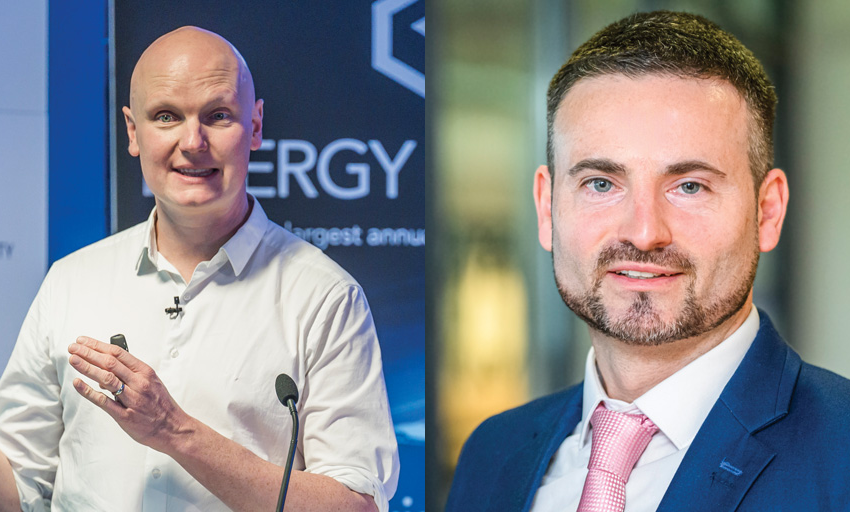 Towards a national hydrogen strategy
4th May 2023

Transitioning to clean hydrogen can be accelerated with the help of leading-edge technologies. Accenture's Catherine O'Brien, hydrogen fellow at the World Economic Forum, and Aoife Aherne, Accenture's utilities lead for UK and Ireland, share real-world examples.
Clean hydrogen has captured global attention in the race to net zero. Alongside its potential to decarbonise hard-to-abate industry and heavy-duty transport applications, hydrogen can play a key role at the nexus of electricity and gas systems through large-scale storage and balancing capabilities. Hydrogen can thus complement intermittent renewables such as wind and solar energy.
However, there are challenges that need to be addressed, and rapidly, if clean hydrogen is going to play a significant role in a net zero future. Despite a healthy pipeline of global projects, only 4 per cent have reached a final investment decision with cost, standards, and certifications, infrastructure, and supply-demand dynamics amongst the key barriers1.
The good news is that the European Commission has shown clear support for scaling green gases and the hydrogen economy through policy frameworks including Fit for 55, REPowerEU, and the Green Deal Industrial Plan. Closer to home, Ireland's Climate Action Plan targets 2GW of offshore wind for dedicated hydrogen production by 20302. Ireland has a real opportunity to create a scalable hydrogen economy to support domestic decarbonisation targets, energy security and resilience. Furthermore, there is potential for Ireland to create an export market which could attract significant green investment and green jobs. The forthcoming national hydrogen strategy is a critical catalyst to kick start the industry in Ireland.
While hydrogen can unleash many system value benefits, it also increases complexity in terms of project planning, development, operations and trading. From Accenture's work with a range of digital technologies, it is clear that this complexity is surmountable in ways that were unimaginable just a few years ago.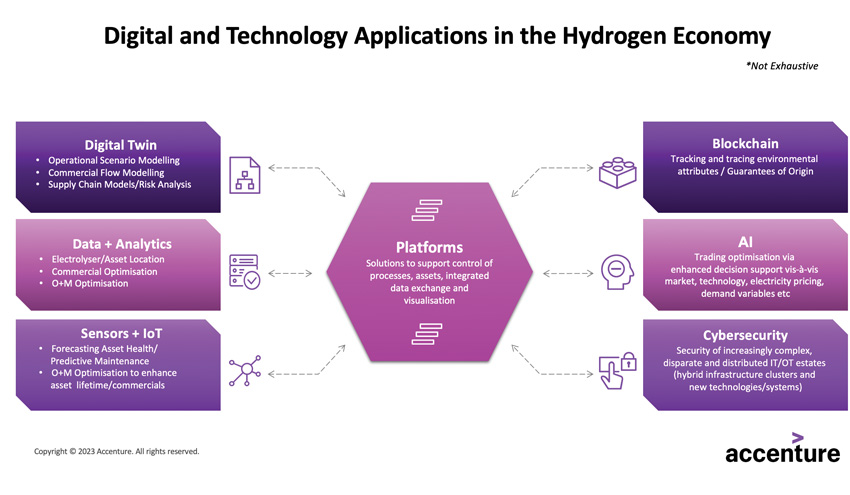 Harnessing digital technologies to accelerate progress
Unlike the early stages of the wind industry, hydrogen can benefit from the intervening decades of technological innovation to drive greater speed and efficiency. Harnessing the power of data, AI and other technologies can unlock barriers to accelerating and scaling the hydrogen economy; ultimately contributing to the delivery of national, European and global climate targets, as well as the creation of new value along the way.
Accenture is supporting a variety of industry initiatives aimed at accelerating the hydrogen economy through the deployment of innovative technology solutions (see example graphic 'Digital and technology applications in the hydrogen economy').
Digital twin industrial cluster modelling
Through the Transitioning Industrial Clusters initiative, the World Economic Forum – in collaboration with Accenture and EPRI – is supporting global industrial clusters to establish and accelerate the path to net zero3. Many of these clusters are enabling the hydrogen economy through aggregation of hydrogen demand to create economies of scale via shared infrastructure, reducing cost and risk for all players in the cluster.
There is an opportunity to make industrial clusters epicentres for hydrogen activity, but success will depend on significant infrastructure investment and orchestrating complex operating models involving multiple players, technologies and commercial flows in the right way. Digital twins can be used to create a digital representation of the cluster, whereby stakeholders can experiment with multiple scenarios.
Options and trade-offs can be explored with minimal upfront investment and risk; physical infrastructure and commercial flows can be modelled to maximise returns on investment. During operation, IoT devices can feed in data via the cloud to enhance a digital twin's real-time operational model and enable AI-powered process analytics that help cut carbon, reduce asset down-time, maximise asset lifetime, and enhance commercial outcomes.
Microsoft, Accenture, and the University of Sheffield Advanced Manufacturing Research Centre are developing the foundation of a digital testbed for the Zero Carbon Humber (ZCH) partnership in the north-east of England, which aims to build the world's first net zero industrial region. The development of this testbed has begun with the creation of a digital twin to better understand the hydrogen infrastructure and local market. It will enable the modelling of decarbonisation pathways and scenarios to assess risk, carbon abatement potential, hydrogen market evolution and the development of the UK's hydrogen supply chain.
Built in the cloud, the digital twin will apply open data principles to predict hydrogen supply and demand based on current and forecasted consumption as well as production costs, end-user pricing and economic value creation. It will also be used to inform hydrogen infrastructure location decisions by ingesting large data sets and modelling interacting variables, such as renewable resources, demand, grid connection and land availability.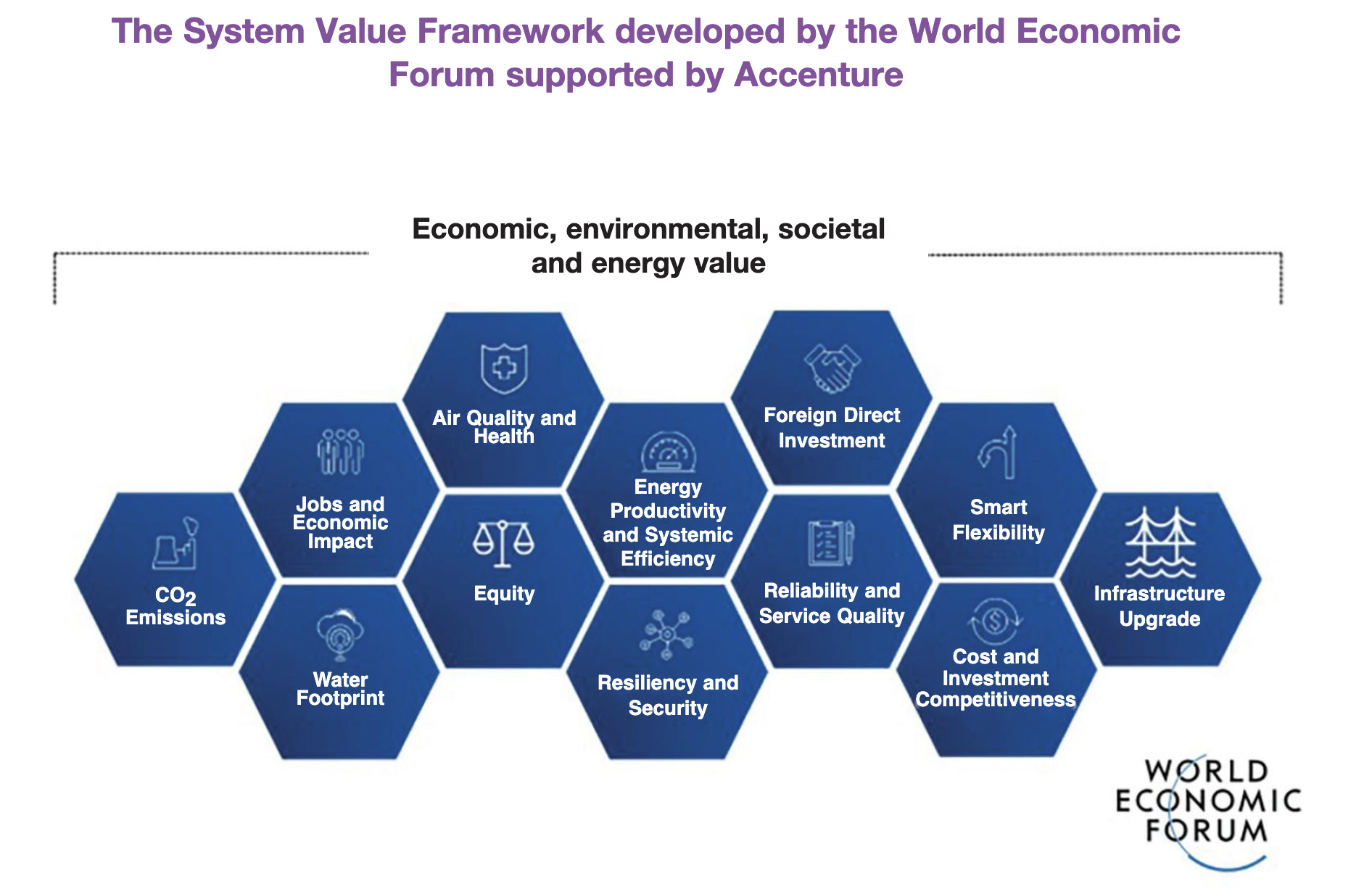 Blockchain-powered marketplace
One of the key concerns for buyers of green hydrogen is traceability to guarantee origin. With our partners at Shell and American Express Global Business Travel, Accenture launched Avelia, one of the world's first blockchain-powered digital sustainable aviation fuel (SAF) book-and-claim solutions for business travel. The platform brings together airlines, corporates, cargo players and SAF suppliers within a trusted ecosystem that no individual company could build or access on its own.
It is the largest SAF book-and-claim project at launch, offering around one million gallons of fuel, enough to power almost 15,000 individual business traveller flights from London to New York. The pilot phase of the programme aims to demonstrate the credibility of the model, using blockchain technology to ensure secured allocation of SAF to companies and airlines after it has been delivered into the fuel network.
With Avelia, airlines and business customers could simultaneously reduce emissions in their respective scopes, while ensuring transparency and accountability by avoiding issues such as double counting. It offers the potential to create a positive fly-wheel effect, whereby initial demand creation spurs momentum, powered by verifiable tracing technology, which in turn provides investor confidence to develop supply. The knock-on effect will accelerate industry scale-up and reduce prices over time.
System value for an inclusive transition
Delivering a resilient energy transition depends on delivering a just and inclusive transition. That is to say, resilience and inclusion are inextricably linked. Why does that matter? Because it means that decisions about energy systems must be holistic, and incorporate factors such as jobs, health, air quality, energy affordability, and fairness of access. Ultimately, it is about a broader definition of value as codified by the System Value Framework developed by the World Economic Forum supported by Accenture4. The framework aims to shift political and commercial focus beyond cost to include value (see example graphic above 'The System Value Framework').
While data, digital twin and other technologies can support hydrogen location, sizing and operational scenarios, end consumer and local community engagement is critical to understand sentiment towards adoption and infrastructure deployment. In California, Accenture performed a Social Listening study to understand market sentiment towards the energy transition and emerging clean energy technologies such as hydrogen. The study outcomes informed the engagement strategy to address consumer concerns and engage communities in defining the joint vision and system value outcomes for the regional hydrogen cluster.
Delivering on the promise of a hydrogen economy will require the right mix of technology and human ingenuity. Developing the workforce capacity and new skills to serve the hydrogen economy will require planning and investment. Through the Coal to Renewables Toolkit, developed by the World Economic Forum supported by Accenture, we see examples of policy and planning best practices to approach coal repurposing in a way which considers the social implications of the transition5. In Portugal, a utilities company is repurposing what was the country's largest coal plant into a green hydrogen hub. As part of the transition programme, the utility designed an innovative just transition programme with plans for reskilling and upskilling of workers.
Technology can also play a key role together with understanding of the hydrogen value chain and engagement with the local community. The Greater Houston Partnership, The Center for Houston's Future, and Accenture have teamed up to establish a Hydrogen Workforce Development programme aimed at improving the accessibility of training and job opportunities in the hydrogen economy for those from disadvantaged communities. Accenture are leveraging AI technology to support profiling the requisite skills and proficiency levels and matching these with transferable skills within the local community. The data has also enabled the development of an educational roadmap outlining the pathways for individuals in the community.
How Ireland can prepare
Through the Accelerating Clean Hydrogen initiative, the World Economic Forum supported by Accenture, developed the Hydrogen Enabling Measures Roadmap for Europe which identified key barriers which must be overcome in order to scale the hydrogen economy6. Innovation and ecosystem-wide collaboration will be required to unlock these barriers, and stakeholders in Ireland will need to work together to assess how to:
Prepare for standards and certification: To unlock financial investment, projects in Ireland will need to meet rigorous sustainability criteria as outlined in the EU Renewable Energy Directive. Collaboration between public and private sectors and other stakeholders will be required to ensure a practical ecosystem that guarantees the origin and sustainability of hydrogen produced.
Unlock demand: The potential to create anchor demand for hydrogen through aggregation around clusters, for instance around industrial and energy generation zones linked to ports, should be examined in order to support economies of scale, shared infrastructure, financing, risk and operating models between players in a cluster.
Scale-up supply: Significant acceleration and reform of Ireland's permitting, consents and planning regime will be needed to bring the targeted volumes of renewables on stream in time to deliver on both electrification and green hydrogen ambitions. Furthermore, Ireland must also consider how to secure its renewable technology supply chain in a disrupted market where competition for scarce materials and resources is strong.
Deploy and phase infrastructure investment: Developing a hydrogen economy in Ireland will require investment in electricity, gas, storage, ports, logistics and associated infrastructure. Stakeholders across the ecosystem must work together to assess how to plan and phase the investment against supply and demand scenarios (local and export), and other societal, environmental, market and technical variables, while ensuring the evolution and deployment of grid infrastructure keeps pace.
Engage consumers and communities: In order to support the scale up of hydrogen supply and demand, early engagement of Ireland's energy citizens and communities will be critical to ensuring a just and inclusive transition which unlocks system value for all stakeholders. In parallel, early planning for hydrogen workforce new skilling and re-skilling will be fundamental to ensuring Ireland has the workforce skills and capacity to support the hydrogen economy.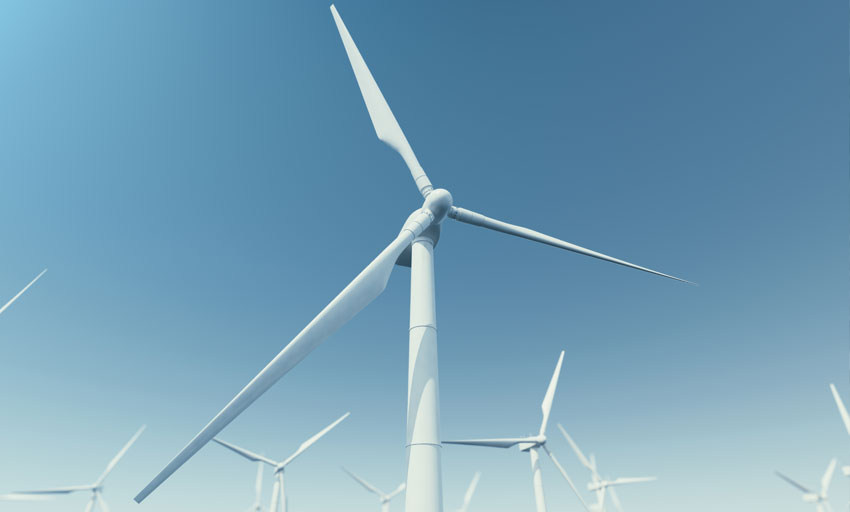 Aoife Aherne

E: aoife.aherne@accenture.com
W: www.accenture.com

Catherine O'Brien

E: catherine.obrien@accenture.com
W: www.accenture.com

1. https://iea.blob.core.windows.net/assets/c5bc75b1-9e4d-460d-9056-6e8e626a11c4/GlobalHydrogenReview2022.pdf
2. https://www.gov.ie/pdf/?file=https://assets.gov.ie/249626/1c20a481-bb51-42d6-9bb9-08b9f728e4b5.pdf#page=null
3. https://initiatives.weforum.org/transitioning-industrial-clusters/home
4. https://www.weforum.org/projects/system-value
5. https://initiatives.weforum.org/micee/ctr-toolkit
6. https://initiatives.weforum.org/accelerating-clean-hydrogen-initiative/home