Energy Ireland 2021 Conference Programme
Towards a net zero carbon future
15 AND 16 SEPTEMBER 2021 ∙ CROKE PARK, DUBLIN / ONLINE
Day 1: Wednesday 15th September 2021
09.00
Chair's welcome and introduction:
Tanya Harrington
Renewable Energy Ireland
09.05
TOWARDS A NET ZERO CARBON FUTURE
MINISTERIAL ADDRESS:
Eamon Ryan, TD, Minister for the Environment, Climate and Communications

A regulatory framework for Ireland's energy transition
Jim Gannon, Commissioner
Commission for Regulation of Utilities
Implementing the European Green Deal in the energy sector
Kadri Simson
EU Commissioner for Energy
Living within our carbon budgets
William Walsh, Chief Executive Officer
Sustainable Energy Authority of Ireland
Question & answer session / Panel discussion


11.00 Morning Break / Exhibition Networking Break
11.30
THE IRISH ENERGY LEADERS' DIALOGUE: DELIVERING NET ZERO
CHAIR:
Tanya Harrington, Chairperson, Renewable Energy Ireland


Dave Kirwan, Managing Director, Bord Gáis Energy
Senior representative, Bord na Móna
Cathal Marley, CEO, Ervia
Marguerite Sayers, Executive Director, ESB
Stephen Wheeler, Ireland Country Lead, SSE
Discussion topics:

• How significant is the challenge of delivering the net zero vision for 2050?
• Post-Covid, how can targeted investment in clean energy boost economic growth and create jobs while delivering a more resilient and cleaner energy system?
• What must be done to achieve the required step change in the delivery of renewable energy projects?
• What does the drive towards electrification mean for the decarbonisation of the economy?
• What role will the gas sector play in decarbonising the Irish energy system? What is the potential for hydrogen?
• To what extent does Ireland have the technology, the skills and the necessary investment to deliver a net zero energy system within 30 years?


14:00
DRIVERS OF CHANGE IN THE ENERGY SECTOR
CHAIR:
Owen Lewis
Energy Institute


The value of energy: A new framework for the transition to net zero
Catherine O'Brien, Energy Transition Lead
Accenture Ireland
European policy and the energy transition
Alex McLean, Head of the Energy, Renewables and Natural Resources Group
Arthur Cox
Financing the energy transition
Ciaran Flynn, Director
Goodbody
Building blocks of the energy transition
Brian Ó Gallachóir, Director,
MaREI Centre, University College Cork
Question & answer session / Panel discussion


15.45 Afternoon coffee / Exhibition Networking break
16.15
THE FUTURE OF ELECTRICITY NETWORKS
CHAIR:
Owen Lewis
Energy Institute


Electricity network innovation to meet the needs of the net zero economy
Senior representative
ENTSO-E
PANEL DISCUSSION

Eamonn Confrey, Principal Officer, Electricity Policy Division, DECC
Paddy Phelan, President and Council Member, Irish Energy Storage Association
Lisa Ryan, Professor, School of Economics, University College Dublin
Question & answer session / Panel discussion


17.15 ENERGY IRELAND DRINKS RECEPTION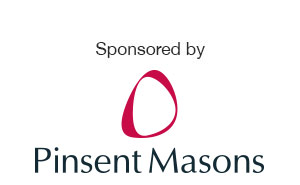 Day 2: Thursday 16th September 2021
09.00
COP26 PANEL DISCUSSION: IMPLICATIONS FOR IRELAND
Rachel McEwen, Chief Sustainability Officer
SSE
John FitzGerald, Member
Climate Change Advisory Council
Oisín Coghlan, Director
Friends of the Earth
09:30
BUILDING BLOCKS IN IRELAND'S ENERGY TRANSITION
CHAIR: Úna Nic Giolla Choille, Principal Officer, Electricity Regulation Division
DECC
Flexibility, decarbonisation and the whole energy system transition
Stephen Woodhouse, Director
Afry
Achieving 40 per cent renewable heat by 2030
Seán Finan, CEO
Irish Bioenergy Association
Geothermal energy and the potential for heat in Ireland
Sean Finlay, Director
Geoscience Ireland
Delivering a brighter sustainable future
Conall Bolger, CEO
Irish Solar Energy Association
Question & answer session / Panel discussion


09:30
DIGITALISING ENERGY FOR A SUSTAINABLE FUTURE
Delivering the digital utility
Ashling Cunningham, CIO,
Ervia
Can blockchain technology provide helpful financial tools for renewable generators?
Paul Cuffe, Assistant Professor
UCD
Using a Systems-Thinking Approach to Protect our Energy Infrastructure
Shaharyar Khan, Research Scientist
MIT Sloan School
Question & answer session / Panel discussion


11.00 Morning Coffee / Exhibition networking break
11:30
DECARBONISING GAS NETWORKS
CHAIR: Úna Nic Giolla Choille, Principal Officer, Electricity Regulation Division
DECC
Decarbonising Ireland's gas network
Claire Madden, Chief Legal Officer
Ervia
The impact of the energy transition on natural gas
Mike Fulwood, Senior Research Fellow
Oxford Institute for Energy Studies
A hydrogen-led future
Rory Monaghan, Director, Energy Engineering Programme
NUI Galway & Hydrogen Ireland
A European outlook on biogas
Susanna Pflüger , Secretary General
European Biogas Association
Question & answer session / Panel discussion


11:30
UNLOCKING IRELAND'S OFFSHORE WIND
Ireland's offshore electricity transmission system
Anne-Marie Clancy, Assistant Principal Officer,
Offshore Energy, DECC

(Invited)

The inaugural offshore wind RESS auction
Richard Murphy, Partner,
Pinsent Masons
Overview of global offshore wind development
Leo Quinn, Senior Offshore Development Manager
Mainstream Renewable Power
Routes to market and further risk and cost reduction for high-share of offshore wind
Nguyen Dinh, Senior Research Fellow
MaREI Centre, University College Cork
Question & answer session / Panel discussion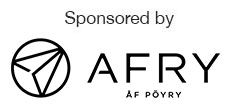 14.00
CONFERENCE PLENARY: FUTURE PERSPECTIVES TO 2050
IEA's global roadmap to Net - Zero by 2050
Laura Cozzi, Chief Energy Modeler
IEA

(invited)

Seizing our wind energy opportunity
Noel Cunniffe, Chief Executive Officer
Wind Energy Ireland
The global renewable energy transition
Ute Collier, Head of Policy
The International Renewable Energy Agency
Future outlook for fuels in a low carbon economy
Kevin Mc Partlan, Chief Executive Officer
Fuels for Ireland
A global outlook on the energy future
Leslie Hook, Environment and Clean Energy Correspondent
Financial Times

(invited)

Question & answer session / Panel discussion


16.00 Energy Ireland Conference Close