Energy Ireland Yearbook 2018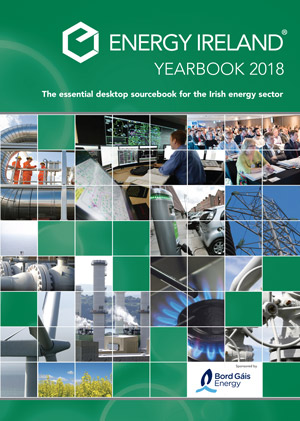 Now in its 19th year, the Energy Ireland Yearbook is a high quality reference source for users interested or involved in Irish energy – from inside or outside Ireland. This includes policy-makers, regulators, energy company executives, facilities managers, large energy users and professional firms servicing Ireland's rapidly developing energy markets. The yearbook covers all aspects of Irish energy from major policy issues and sub-sectoral analysis through to comprehensive listings of energy companies and agencies as well as the many equipment suppliers, consultants and service providers active in the sector. The yearbook also has an extensive section on the efficient use of energy and a special feature on how to purchase electricity effectively in the competitive market. The Energy Ireland Yearbook is the only detailed guide to Irish energy (north and south) covering all the main sectors including:
Electricity;
Natural gas network and market;
Oil and gas exploration and production;
Renewable energy including offshore and onshore wind, bioenergy, marine renewables;
Energy services including CHP.