Energy Ireland 2017 Conference Programme
Day 1: Tuesday 13th June 2017
08.30 Morning Coffee & Registration
09.00
Chairman's welcome and introduction:
Gerry Walsh, Director
Spruce Consulting
CONFERENCE PLENARY: IRISH ENERGY OUTLOOK: LOOKING BEYOND 2020
The energy utility in uncertain times
David Kirwan, Managing Director,
Bord Gáis Energy
The energy sector in a post-Brexit world
Stephen Wheeler, Managing Director,
SSE Airtricity
Tomorrow's energy future
Fintan Slye, Chief Executive
EirGrid plc
Question & answer session / Panel discussion


10.20
ENERGY IRELAND INTERVIEW
    Pat O'Doherty, Chief Executive, ESB interviewed by Andrew Ward, Energy Editor, The Financial Times
11.00 Morning Coffee / Networking Break
11.30
CONFERENCE PLENARY: EXPLORING IRELAND'S ENERGY FUTURE
Pathways to Ireland's sustainable energy future
Jim Gannon, CEO
Sustainable Energy Authority of Ireland
UK unplugged: Impact of Brexit on energy policy
Antony Froggatt, Senior Research Fellow
Chatham House
Energy regulation in uncertain times
Paul McGowan, Chairperson
Commission for Energy Regulation
European energy policy perspectives
Alex McLean, Partner
Arthur Cox
Question & answer session / Panel discussion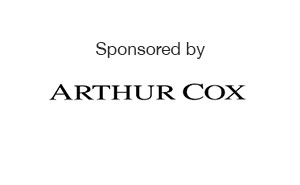 14.00
MINISTERIAL ADDRESS:

    Denis Naughten, TD, Minister for Communications, Climate Action and Environment
14.20
SESSION 1: INVESTING IN ENERGY INFRASTRUCTURE IN UNCERTAIN           TIMES
CHAIR:
Michael Manley, Assistant Secretary
Department of Communications, Climate Action and Environment
Regulation for future investment
Jenny Pyper, Chief Executive,
Utility Regulator
Investing in distributed energy systems
Ralf Korntner, Director of Distributed Energy Systems,
Siemens GB and Ireland
Delivering energy infrastructure projects
Anthony Rourke, Director, Government and Infrastructure Advisory,
EY
Questions & answer session / Panel discussion


14.20
SESSION 2: DISRUPTION IN ENERGY MARKETS
CHAIR:
Gerry Walsh, Director
Spruce Consulting
Market disruption in uncertain times
Stephen Woodhouse, Director,
Pöyry Management Consulting
Can electricity markets survive renewables?
Cormac O'Rourke, Director of Corporate Finance
Goodbody
Building an effective brand in energy markets
Friðrik Larsen, CEO, LarsEn Energy Branding
Associate Professor, University of Iceland
Questions & answer session / Panel discussion


Afternoon Coffee / Networking break
16.00 Roundtable discussion: HOW WILL BREXIT IMPACT ON IRISH ENERGY?
1. What are the key energy implications from Brexit?
2. What does Brexit mean for the Irish Single Electricity Market?
3. How will investment in interconnectors be affected?
4. Will Ireland's energy security of supply be affected?
5. What does Brexit mean for EU energy and climate policy?

6. What are the implications of a Scottish secession for Irish energy policy?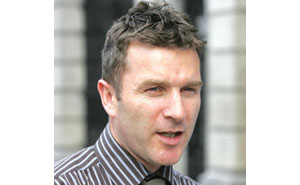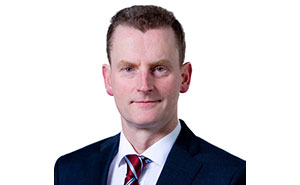 17.00 Energy Ireland Drinks Reception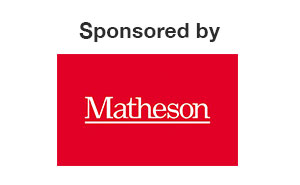 Day 2: Wednesday 14th June 2017
Delegates attending Day 2 of Energy Ireland® have the option of attending one of two parallel sessions, either looking at low carbon energy or energy security, which will focus on natural gas supply to Ireland and the future of the electricity network on the island. This will be followed by a session looking at digital energy which is becoming increasingly prevalent as energy networks become smarter. There is no need to pre-register for these sessions; this can be done on the day.
07.30
BREAKFAST BRIEFING: TOPIC TO BE CONFIRMED

09.15
SESSION 1: LOW CARBON ENERGY
CHAIR: Eamonn Confrey, Principal
Department of Communications, Climate Action and Environment
European energy and climate policy: beyond the targets
Marie Donnelly, former Director,
DG Energy, European Commission
Options for a Low Carbon Power System by 2030
John Reilly, Head of Powergen Development,
Bord na Móna
Energy & Climate: Ireland in 2050
Brian Ó Gallachóir, Director, Energy Policy and Modelling Research,
University College Cork
Implementing the Clean Energy Package
Kevin Brady, Principal,
Department of Communications, Climate Action and Environment
Question & answer session / Panel discussion


09.15
SESSION 2: ENERGY SECURITY
CHAIR: Angus Paxton, Principal Consultant
Pöyry
A long term future for gas to 2050? Potential Scenarios for the UK
Duncan Michie, Director, Power and Utilities
KPMG UK
Brexit's impact on gas markets
Thierry Bros, Senior Research Fellow
Oxford Institute for Energy Studies
Strengthening the all-island electricity network by 2020
Conor Minogue, Senior Executive, Energy Policy
Ibec
Locating Ireland's offshore natural gas resources
Clare Morgan, Head of Technical Section, Petroleum Affairs Division
Department of Communications, Climate Action and Environment
Question & answer session / Panel discussion


10.45 Morning Coffee / Networking Break
11.15
SESSION 1: LOW CARBON ENERGY
Steps to a low carbon future
Owen Wilson, Chief Executive,
Electricity Association of Ireland
Emerging low carbon technologies
Samantha McCloskey, Director,
Centre for Advanced Sustainable Energy, Queen's University Belfast
Four possible futures for the Swedish energy system
Åsa Tynell, Project Manager,
Swedish Energy Agency
Onshore wind: driving low carbon electricity for the foreseeable future
Gary Healy, CEO,
Irish Wind Energy Association
Question & answer session / Panel discussion


11.15
SESSION 2: DIGITAL ENERGY
CHAIR: Andrew Parish, Partner
IP Activation Group
Making the digital energy utility a reality
Rodney Doyle, CIO
EirGrid plc
Selecting the best communications for utility data
Adrian Flewitt, Vice President, Technical Solutions, EMEA & AP
Sensus
Cybersecurity for energy companies
Colin Reilly, Director, Performance Improvement, Advisory,
EY
A smarter grid for secure, sustainable, affordable energy
Keith Bell, ScottishPower Professor of Smart Grids
University of Strathclyde
Question & answer session / Panel discussion


13.00 Networking Conference Lunch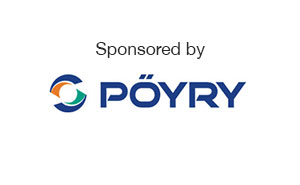 LOCKNOTE SPEAKER

Energy Democracy: Germany's energiewende to renewables

    ARNE JUNGJOHANN, Author of Energy Democracy and Former Ministerial Advisor
14.30
CONFERENCE PLENARY: PLANNING FOR ENERGY INFRASTRUCTURE
CHAIR: Tanya Harrington, Head of Government Affairs and Regulation
Powerscourt
Planning law in the context of energy infrastructure projects
Garret Farrelly, Partner & Head of Energy and Infrastructure,
Matheson
Nicola Dunleavy, Partner Commercial Litigation & Dispute Resolution,
Matheson
Community participation in the energy
Kate Ruddock, Policy and Campaigns Manager,
Friends of the Earth
Ireland 2050: Informing the citizen
David Taylor
Energy Institute
Engaging communities: planning for energy infrastructure
Prof Geraint Ellis, Chair of Environmental Planning
Queen's University Belfast
Question & answer session / Panel discussion


17.00 Chairman's Concluding Remarks and Conference Close